Subtitle Translator
Translate subtitles online. Translate your SRT file, audio, or video instantly!
Translate subtitles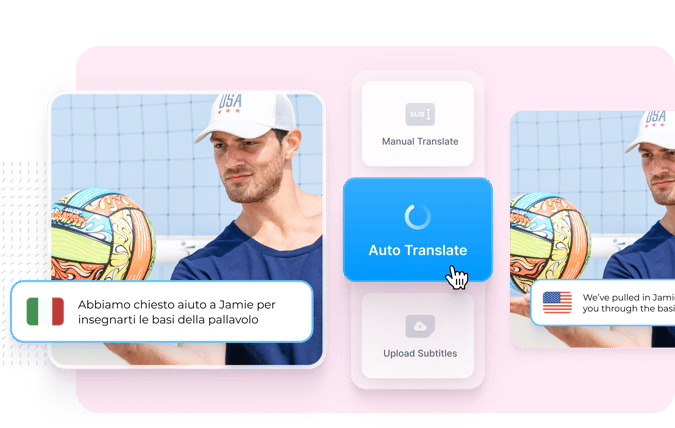 Go global with VEED's online subtitle translator!
Use VEED's online automatic subtitle translator to translate your subtitles to over 100 languages! Translate subtitles written in your native language to any foreign language or vice versa. You can translate your audio or video or upload an SRT file. No need to spend countless painful hours manually translating using Google Translate, which can often have a lot of inaccuracies. Our online subtitle translator and editor tool features 95% accuracy—and you can easily edit words or phrases after auto-translating.
Auto-generate subtitles from YouTube videos or add subtitles to your video and translate them into any language. No need to pay for expensive translation services or manually translate transcripts! Our online translation software guarantees professional translation. Generate English subtitles and translate them to Spanish, French, Greek, Brazillian, Portuguese, and more. Our premium subscribers can download unlimited SRT files. Check our pricing page for more info.
How to translate subtitles: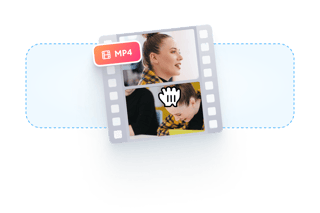 Upload your video or start with a blank canvas
Upload your video or audio to VEED. If you don't have a media file to upload, just click on 'Blank Canvas' to start right away.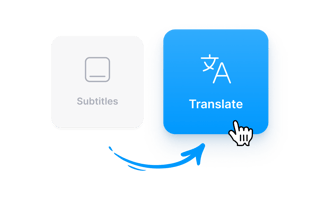 Auto translate
Click 'Subtitles' > 'Auto Subtitle' to generate subtitles automatically. Or click 'Subtitles' > 'Upload Subtitle File' if you want to upload your own SRT/VTT file, select a language, and click 'Translate'.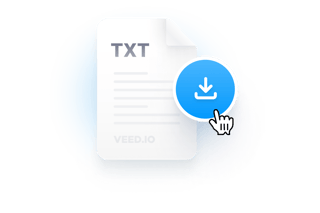 Export your translated subtitle file
Download your translated subtitle file by clicking on the download button. You can download it in SRT or TXT format.
Watch to learn more about our subtitle multi-translator:
Break language barriers by translating your subtitles!
VEED can help you break language barriers and reach a global audience. Automatically add subtitles to your videos or translate an existing SRT file. Use our auto-subtitle tool to add subtitles instantly. You can also translate directly from an audio file. You may need or want to edit the text, but it only takes a few minutes since VEED has a 95% accuracy in generating subtitles. Once the subtitles are generated, click on the Translate button and select a language. Our automatic subtitle translation tool can detect different accents—eg English (United States) or English (United Kingdom), and will then be able to translate it to any language. It's the best way to ensure your content is accessible to all!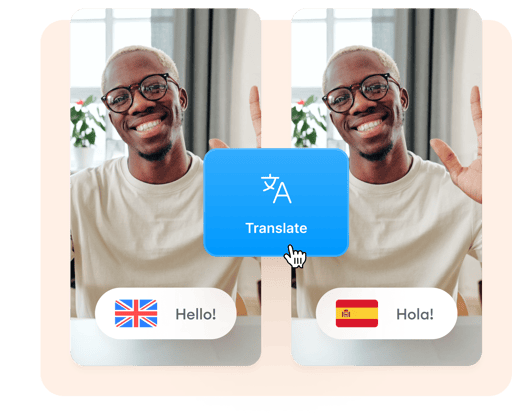 Easy, fast, and affordable online translation
VEED's online subtitle translation tool features a smooth and intuitive interface. Translating your subtitle file only takes a few clicks. It also boasts much higher accuracy than other translation and transcription services in its price range. With VEED, you get auto transcription and translation within a single app. With a premium subscription, you get all our video editing features plus unlimited downloads of your transcripts. You can visit our pricing page for more information.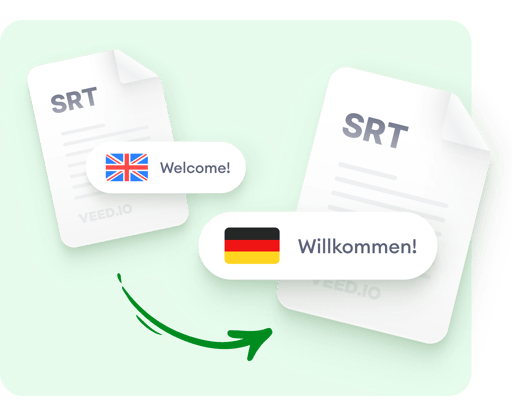 Create content using our professional online video editor
Our subtitle tool is just one of the things you can enjoy when you choose VEED. Apart from adding subtitles and closed captions, you can add images, background music, and sound effects to your videos. Edit your content right within VEED and make it accessible to a global audience! Add camera filters and effects to make your videos look professional. You can also remove your video's background, remove background noise, and more! Perfect for creating professional-quality educational content. Our online video editor is browser-based, so you can access your projects from anywhere in the world, from any device!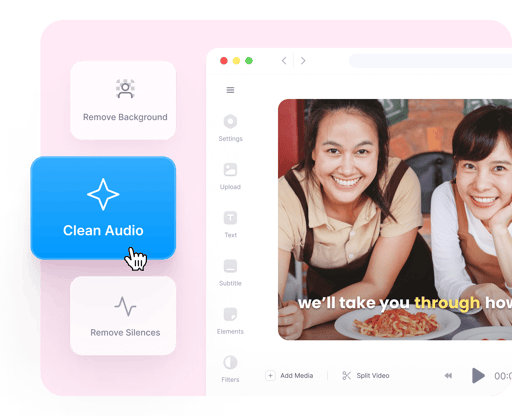 Frequently Asked Questions
What they say about VEED
Veed is a great piece of browser software with the best team I've ever seen. Veed allows for subtitling, editing, effect/text encoding, and many more advanced features that other editors just can't compete with. The free version is wonderful, but the Pro version is beyond perfect. Keep in mind that this a browser editor we're talking about and the level of quality that Veed allows is stunning and a complete game changer at worst.
Chris Y.
I love using VEED as the speech to subtitles transcription is the most accurate I've seen on the market. It has enabled me to edit my videos in just a few minutes and bring my video content to the next level
Laura Haleydt - Brand Marketing Manager, Carlsberg Importers
The Best & Most Easy to Use Simple Video Editing Software! I had tried tons of other online editors on the market and been disappointed. With VEED I haven't experienced any issues with the videos I create on there. It has everything I need in one place such as the progress bar for my 1-minute clips, auto transcriptions for all my video content, and custom fonts for consistency in my visual branding.
Diana B - Social Media Strategist, Self Employed
More than a subtitle translator
VEED is a powerful, professional online video editor that lets you do more than just translate subtitles! Within our app, you can do all sorts of editing for your video, whether that's adding camera effects or filters or adding other elements. You can add images, captions, emojis, and more. Rotate, crop, and resize your video for any social media platform. Do all these straight from your browser! Save tons of time compared to other translation and video editing software!
Translate subtitles