Educational Video Maker
Easy and free video creation software for schools
Choose Video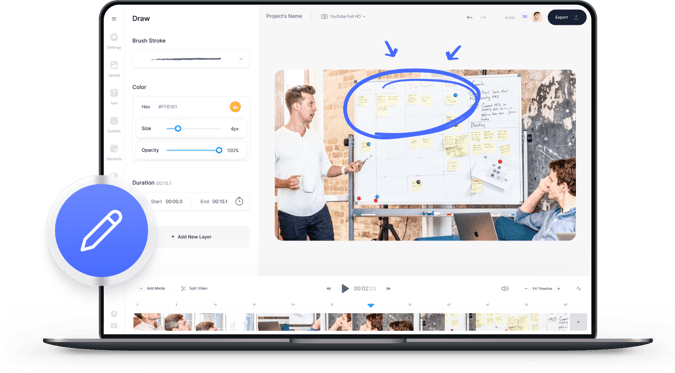 Create videos for teaching. Online, free
Are you looking for a new way to engage your students and make them love learning even more? One of the best materials you can provide that inform and engage students is an educational video. Using VEED's free video editor, you can create educational and informational videos in minutes. Create your teaching materials straight from your browser. You don't even need to install an app. You can record yourself in front of a whiteboard or blackboard, or record your screen and webcam for instructional videos on a desktop. VEED's screen and webcam recorder let you draw over your screen while recording, making it easy for you to point out important points in your educational media.
Get Inspired
Click on a Template to get started right away. Education video creation in just a few clicks.
How to Create an Educational Video: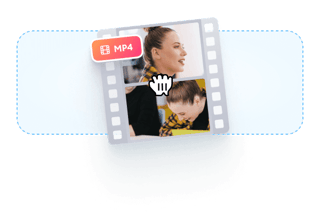 Upload or record your video
Upload the video you've recorded to VEED. Or you can record your webcam using our recorder tool.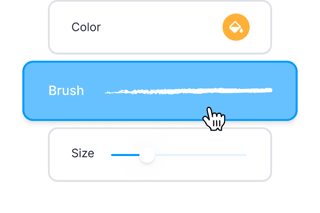 Edit
You can now edit your video to make it suitable for teaching. Add text, images, shapes, drawings, and more.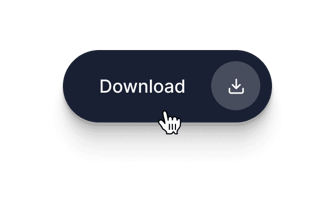 Download
Download your video in your desired format. You can export it as MP4, AVI, MOV, and more.
'Educational Video' Tutorial
Use VEED's stock videos and personalize them
If you are unable to record a video, you can choose from our collection of stock videos then personalize them to turn them into educational videos. With our stock videos, you don't have to worry about filming. All you would need to add are text and images to present the information to your students. Add images of infographics, graphs, charts, and more. Use our Shape tool and add text to them to make your video more exciting for your students. You can even add drawings using our Brush tool!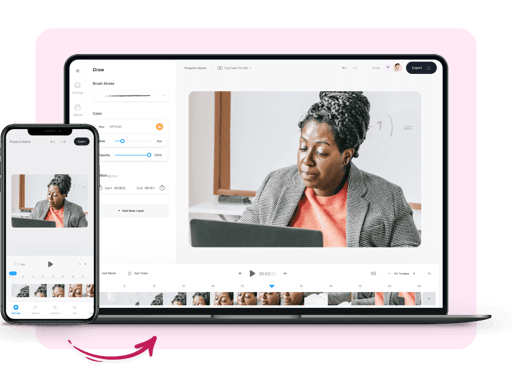 Add audio, sound effects, and more
Adding music to your educational videos is another way to grab your student's attention and help them learn the lesson you've prepared. If you don't have your own audio materials, you can add royalty-free music from so many libraries online. This will enhance your students' viewing experience. It is super easy to add music using VEED's free video editing software. Just click on the Upload button or click on the plus (+) icon on the bottom-right of the editor and select your audio files. The same is true for adding sound effects.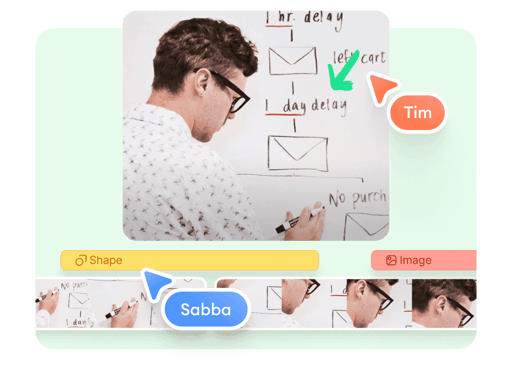 Easily download and share
VEED makes it easy for you to download and share your educational video when you're done editing it. Choose from plenty of download options to ensure that your video is playable on your school's or students' media players. You can download your video on MP4 format, AVI, MOV, MKV, and other popular video file types. Rotate, crop, and resize your video if you want to make it fit different social media sites like Facebook and Instagram. You can even compress them to make the file size smaller and share them easily anywhere!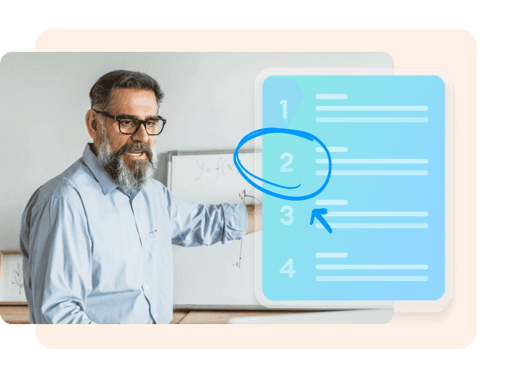 Frequently Asked Questions
What they say about VEED
Veed is a great piece of browser software with the best team I've ever seen. Veed allows for subtitling, editing, effect/text encoding, and many more advanced features that other editors just can't compete with. The free version is wonderful, but the Pro version is beyond perfect. Keep in mind that this a browser editor we're talking about and the level of quality that Veed allows is stunning and a complete game changer at worst.
Chris Y.
I love using VEED as the speech to subtitles transcription is the most accurate I've seen on the market. It has enabled me to edit my videos in just a few minutes and bring my video content to the next level
Laura Haleydt - Brand Marketing Manager, Carlsberg Importers
The Best & Most Easy to Use Simple Video Editing Software! I had tried tons of other online editors on the market and been disappointed. With VEED I haven't experienced any issues with the videos I create on there. It has everything I need in one place such as the progress bar for my 1-minute clips, auto transcriptions for all my video content, and custom fonts for consistency in my visual branding.
Diana B - Social Media Strategist, Self Employed
More than an educational video maker
VEED features so much more than just video creation for educational purposes. You will find plenty of premium tools to create professional-looking videos even if you don't have any video editing experience. Our user interface is incredibly beginner-friendly. All it takes is just a few clicks. You can create videos for special occasions, greeting videos, graduation videos, and so much more! You don't even need to download any software; it works straight from your browser.
Choose Video