Add Text to Video
Create descriptive and informative videos by adding text on your video, captions, and titles!
Add text to your video
Create dynamic videos by adding text overlays and animations!
VEED is a powerful online video editor that lets you get creative with adding text overlays. Forget the boring tools offered by so many other editing apps that won't even let you customize your text. With VEED, not only can you customize the font color, size, and style of the text on your video, but you can also animate the characters! You can even control the transparency of your text on the screen.
Plus, VEED is the most cost-efficient tool you can use if you want to create multiple videos regularly for your business. Instead of paying top dollar on expensive apps like Da Vinci Resolve, Final Cut Pro, or Adobe Premiere Pro, you can use VEED and get even more extra features like auto-subtitles! It also has a lot more customization features than Windows Movie Maker. The best part is—you can do it all from your browser!
How to add text to your video: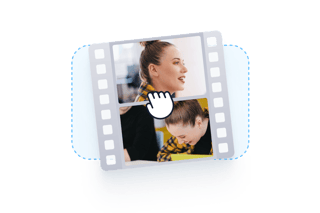 Upload, record, or start with a template
Upload your video to VEED. Or start recording using our online webcam recorder. You can also start with our highly customizable templates! Don't have a video? Select from our royalty-free stock media.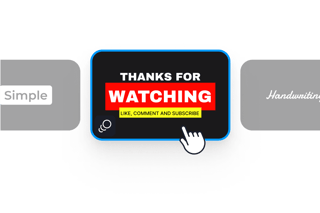 Add text, animate, and customize
Add your text, captions, and headings to your video using the Text tool. You can select from a variety of animation effects. Change the font, size, color, and style of your text!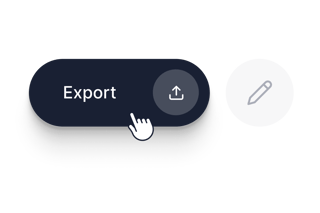 Export or keep creating!
Export your video in the quality you prefer, or keep editing! Maximize our full range of video editing tools to ensure that your video looks professional.
Watch this walkthrough of our text-to-video tool!
Create captivating marketing videos by adding text!
Marketing videos get more attention when your audience can read something descriptive and informative as they watch along. Add captivating headings and captions to your product launch videos. Add your website and business information. You can even add a CTA! Our premium subscribers can also add a clickable button that will lead directly to their website, product page, or social media page. Check our pricing page for more info.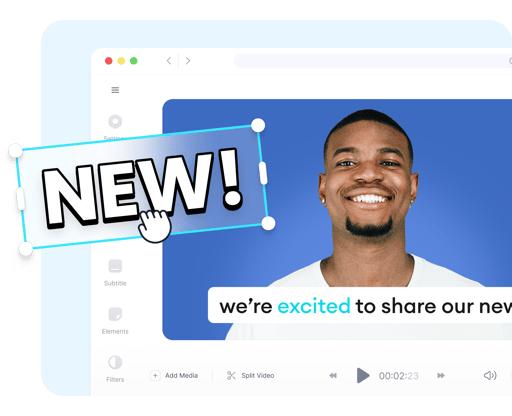 Overlay text on video: Get your message across
Adding text to your video will help let your viewers know what your video is about. You can add a call to action (CTA) text on your video to encourage your viewers to click on a link or a product page. This is great if you are creating marketing videos for social media. Add titles and credits to let people know who were involved in the creation of your video. You can also add captions to your videos to grab people's attention. They can watch your video without sound and still understand what it's about. Perfect way to get your message across!
Packed with integrations for all your business needs
VEED is packed with so many integrations that will speed up your content creation process. Need to create multiple videos for sales and marketing? Save your videos as templates and spend only a fraction of your time customizing them each time for different purposes! Create customizable talking head video templates and share them on your business channel and social media pages. Send the VEED link via email so your business partners and colleagues don't have to download your video file. And so much more! (Custom templates are available in premium.)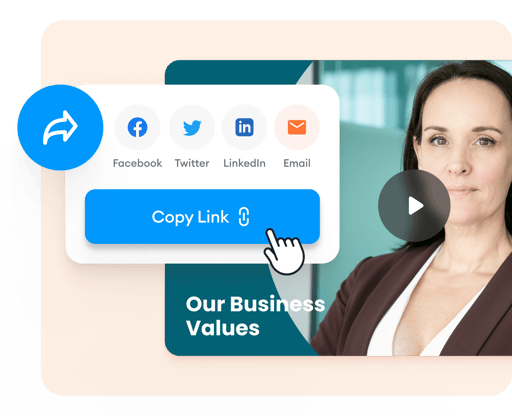 Frequently Asked Questions
What they say about VEED
Veed is a great piece of browser software with the best team I've ever seen. Veed allows for subtitling, editing, effect/text encoding, and many more advanced features that other editors just can't compete with. The free version is wonderful, but the Pro version is beyond perfect. Keep in mind that this a browser editor we're talking about and the level of quality that Veed allows is stunning and a complete game changer at worst.
Chris Y.
I love using VEED as the speech to subtitles transcription is the most accurate I've seen on the market. It has enabled me to edit my videos in just a few minutes and bring my video content to the next level
Laura Haleydt - Brand Marketing Manager, Carlsberg Importers
The Best & Most Easy to Use Simple Video Editing Software! I had tried tons of other online editors on the market and been disappointed. With VEED I haven't experienced any issues with the videos I create on there. It has everything I need in one place such as the progress bar for my 1-minute clips, auto transcriptions for all my video content, and custom fonts for consistency in my visual branding.
Diana B - Social Media Strategist, Self Employed
Text on video, animations, overlays, and more!
VEED is packed with video editing features that you will not find in other free apps. Apart from adding text and other elements to your video, you can also rotate, crop, and resize them to fit any social media or video-sharing platform. Add subtitles to your videos to make them more accessible for everyone. No installation required. Do all these and more straight from your browser!
Add text to your video