VEED AI
AI Video Script Generator
Use VEED's AI to generate scripts for your videos for free!
Create compelling movies with AI-generated scripts!
VEED's AI-powered video script generator provides you with compelling video scripts that you can effortlessly turn into stunning movies or short videos. From the title and opening shots to the cutscenes, dialogues, narrations, and closing shots, VEED's AI will do it all for you! No more spending countless hours brainstorming story ideas from scratch. Just write a prompt, select your desired style, and choose a format (YouTube video, movie scene, or TikTok clip).
You can copy the script created by our story generator in one click or go straight to creating your video by entering our online professional video editor! No limits! It's completely free and accessible from your browser; no software to install. You can even add voiceovers without manually recording your voice. Just use our AI text-to-speech tool! Add music, sound effects, and even add subtitles to make your video accessible to all. Whether you're a seasoned video producer or a newcomer to the world of video content creation, VEED's AI story writing generator is the best assistant to creating the perfect screenplay!
How to generate a script for a video: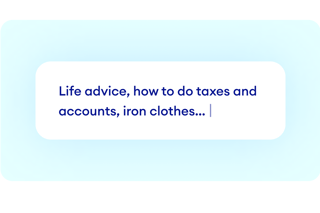 Write a prompt or a topic
Write a few words or sentences describing the video content you want to produce.
Select a vibe and output format
Pick and set the energy, feel, and mood for the script. Then fine-tune the results by selecting the platform where you want to publish your video.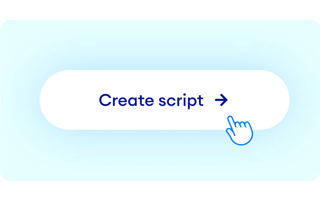 Generate the video script
Click on 'Generate script' to let the AI-powered video script generator do its magic based on the prompt and context you've provided. You can then enter our online Video Editor to start creating a video!
Watch this to learn more about our video script generator:
Create funny, relatable videos that engage people
When using VEED's AI-powered video script generator, you are still the master producer and creator. You can set your vibe to be funny and informal—perfect for creating social media marketing campaigns that drive engagement. Create funny, relatable video scripts that you can turn into powerful social marketing videos in a matter of minutes! This is a huge game-changer for marketers, content creators, and business owners—a handy tool that will help you create content that drives results.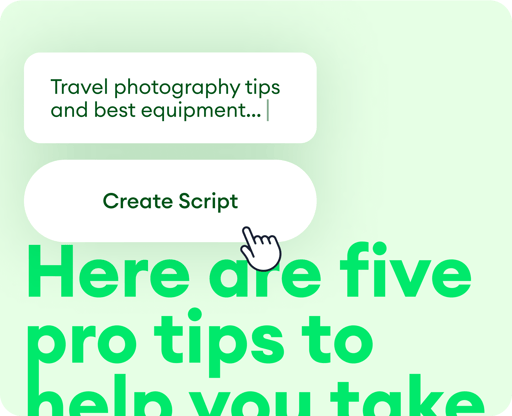 Be the leader in informative and educational videos
VEED's AI story writing app and generator will help you become the leader in producing top-notch informative and educational videos. Whether you're a lecturer, professor, or individual entrepreneur providing online courses, you can use our AI tool to instantly create video scripts that sound professionally-written. Plus, you will find it incredibly easy to customize and tailor each AI-generated script for your needs! Go straight to creating your video from the script using our online, professional all-in-one video editor.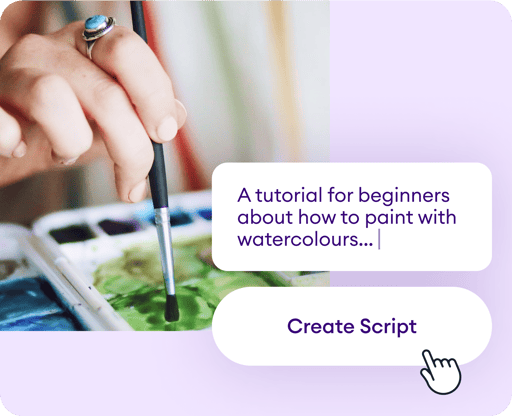 Turn your script into a professional-quality video!
No need to look elsewhere when you're ready to create your video content. With your video script in hand, click on "Open Video Editor" to go straight to our video editing app. From there, you will have access to a complete suite of professional tools that will help you bring your creative visions to life! Create engaging videos for your marketing campaigns that yield results. Explore our vast array of tools to ensure your videos look their best! You can add animations, transitions, subtitles, music, and more!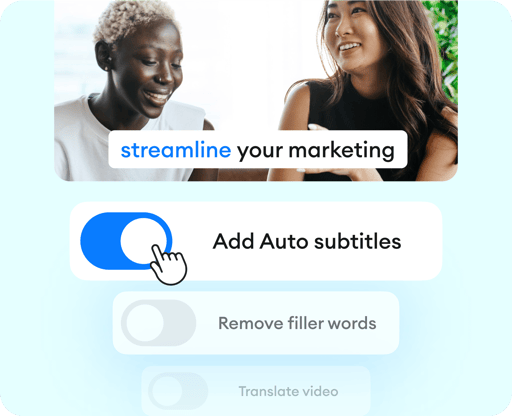 Frequently Asked Questions
What they say about VEED
Veed is a great piece of browser software with the best team I've ever seen. Veed allows for subtitling, editing, effect/text encoding, and many more advanced features that other editors just can't compete with. The free version is wonderful, but the Pro version is beyond perfect. Keep in mind that this a browser editor we're talking about and the level of quality that Veed allows is stunning and a complete game changer at worst.
Chris Y.
I love using VEED as the speech to subtitles transcription is the most accurate I've seen on the market. It has enabled me to edit my videos in just a few minutes and bring my video content to the next level
Laura Haleydt - Brand Marketing Manager, Carlsberg Importers
The Best & Most Easy to Use Simple Video Editing Software! I had tried tons of other online editors on the market and been disappointed. With VEED I haven't experienced any issues with the videos I create on there. It has everything I need in one place such as the progress bar for my 1-minute clips, auto transcriptions for all my video content, and custom fonts for consistency in my visual branding.
Diana B - Social Media Strategist, Self Employed
AI tools, video editing, and more!
VEED's magic doesn't just stop at AI script generation. It's a professional, all-in-one video editing suite that features all the tools you need to create amazing-looking videos—always in pro quality! Share stories only you can tell through videos that go beyond what's expected. All online; no software to download. Try it now, and start creating content that pushes your creative boundaries!
Generate a script