Add Audio to Video
Combine your video and music files online. Add MP3, WAV, M4A files to video, and more!
Choose Video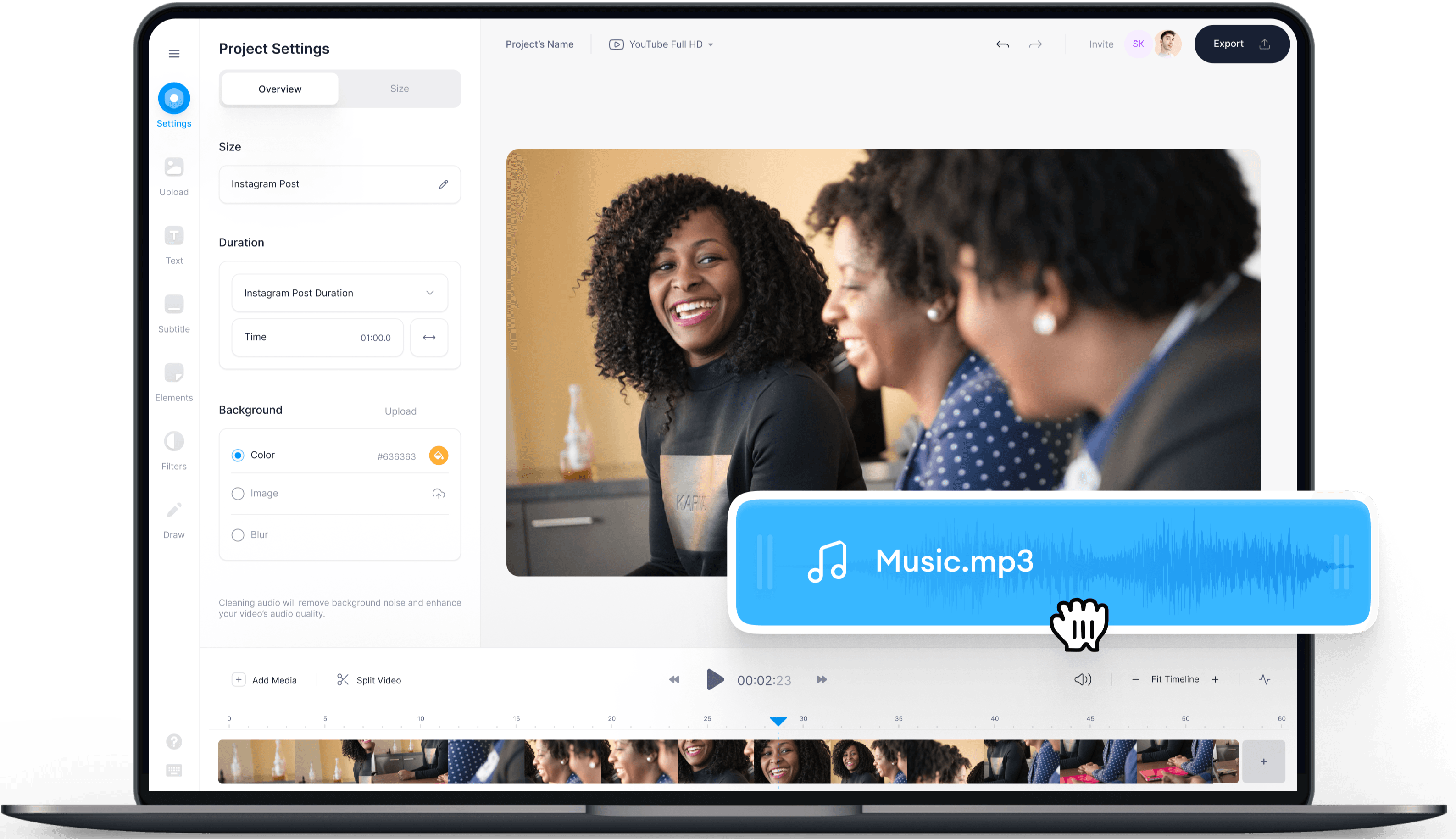 Combine Audio & Video Files Online, Free
VEED is an online video editing app that allows you to add music to your videos for free. Add an awesome soundtrack to your video footage, with our easy-to-use editing software. Add background sound effects, audio recordings, voice overs, royalty free music tracks, and more! Whether you're uploading a video to Instagram, YouTube, or any social media site, make sure the audio is right, with VEED. Or start using a video template or choose from our library of stock videos! You can remove the audio from your video (to eliminate background noise) then upload a separate audio file, to save as a single video. You can also use our automated 'Clean Audio' feature (provided by Dolby.io) to ensure your audio recording is crystal clear and free from any background interference. Combine your music and video files today, with VEED!
How to Add Audio to Video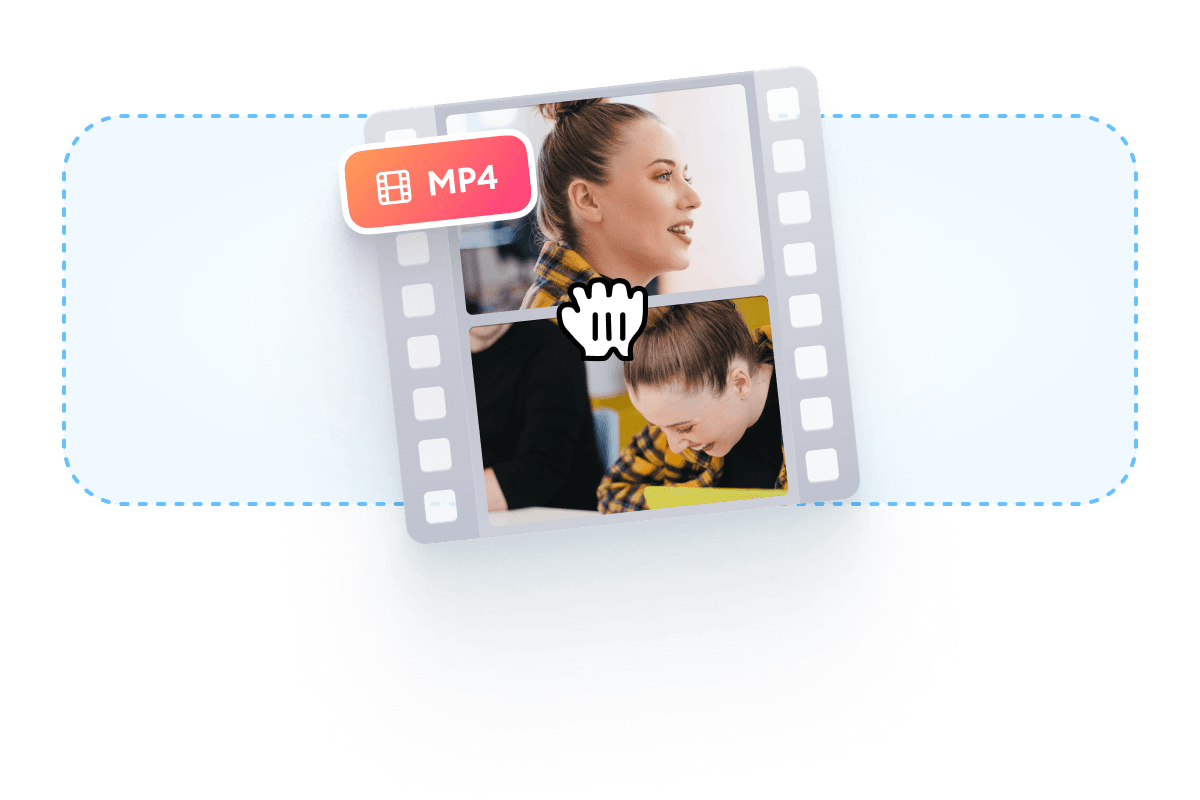 1. Choose a Video
Upload the video you would like to add music to. Just drag & drop, done!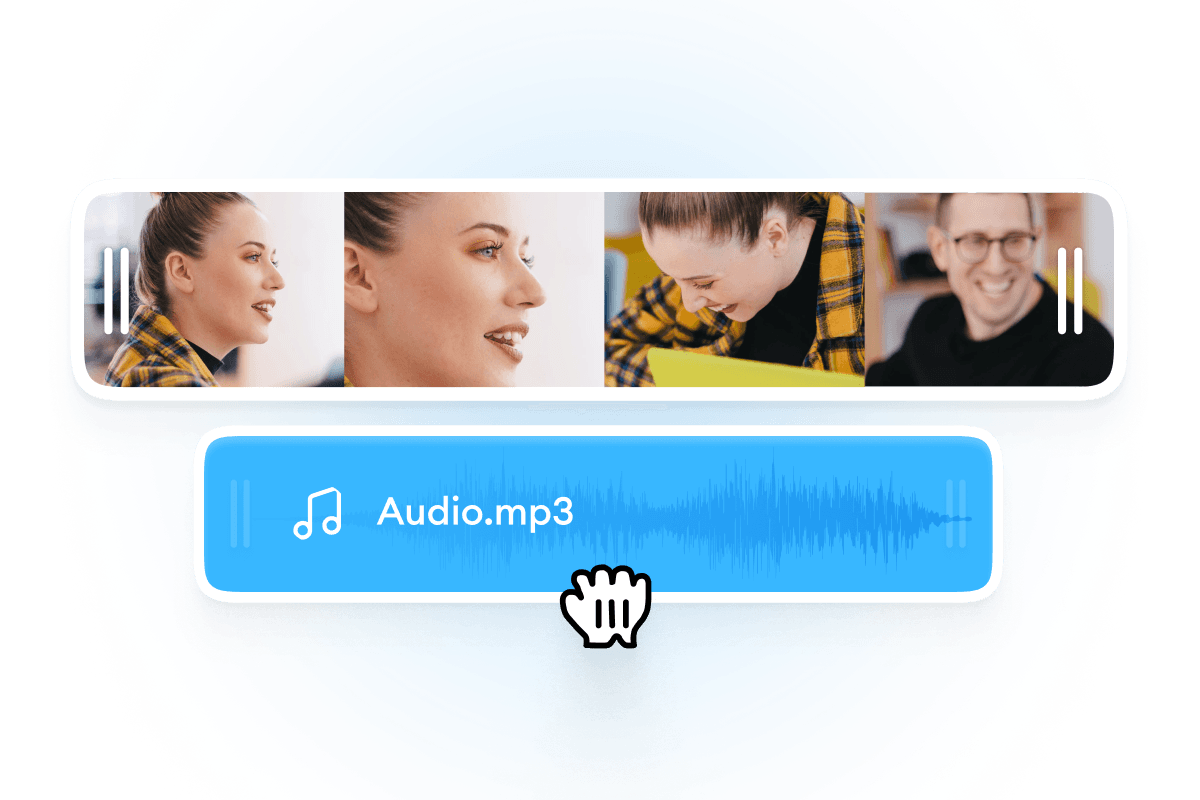 2. Upload Audio
You can remove the video's current audio by adjusting the volume slider. Then click 'Upload' > 'Upload Audio', to add your music and sound effects.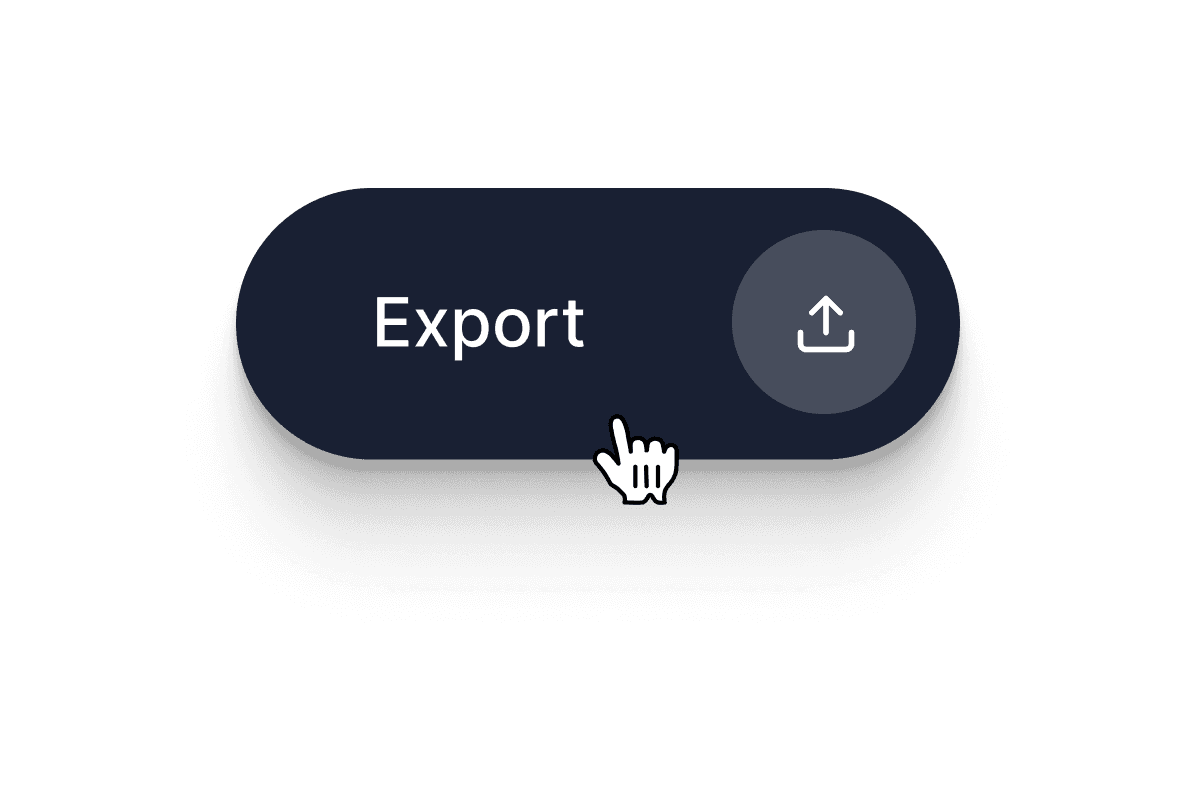 3. Save!
Once you are happy with your new video, just click 'Download' and you're done!
'Add Audio to Video' Tutorial
Add Music to Video on any platform!
Add music to videos on both Windows and Mac. Our online video editor works right in your browser, so you can edit everywhere - on iPhone and android devices too! Once you've added your audio files and video files together you can resize them to fit any social media platform - TikTok, YouTube, Snapchat, Instagram, Twitter, LinkedIn and more. Just one click will allow you to export your video for uploading on multiple platforms.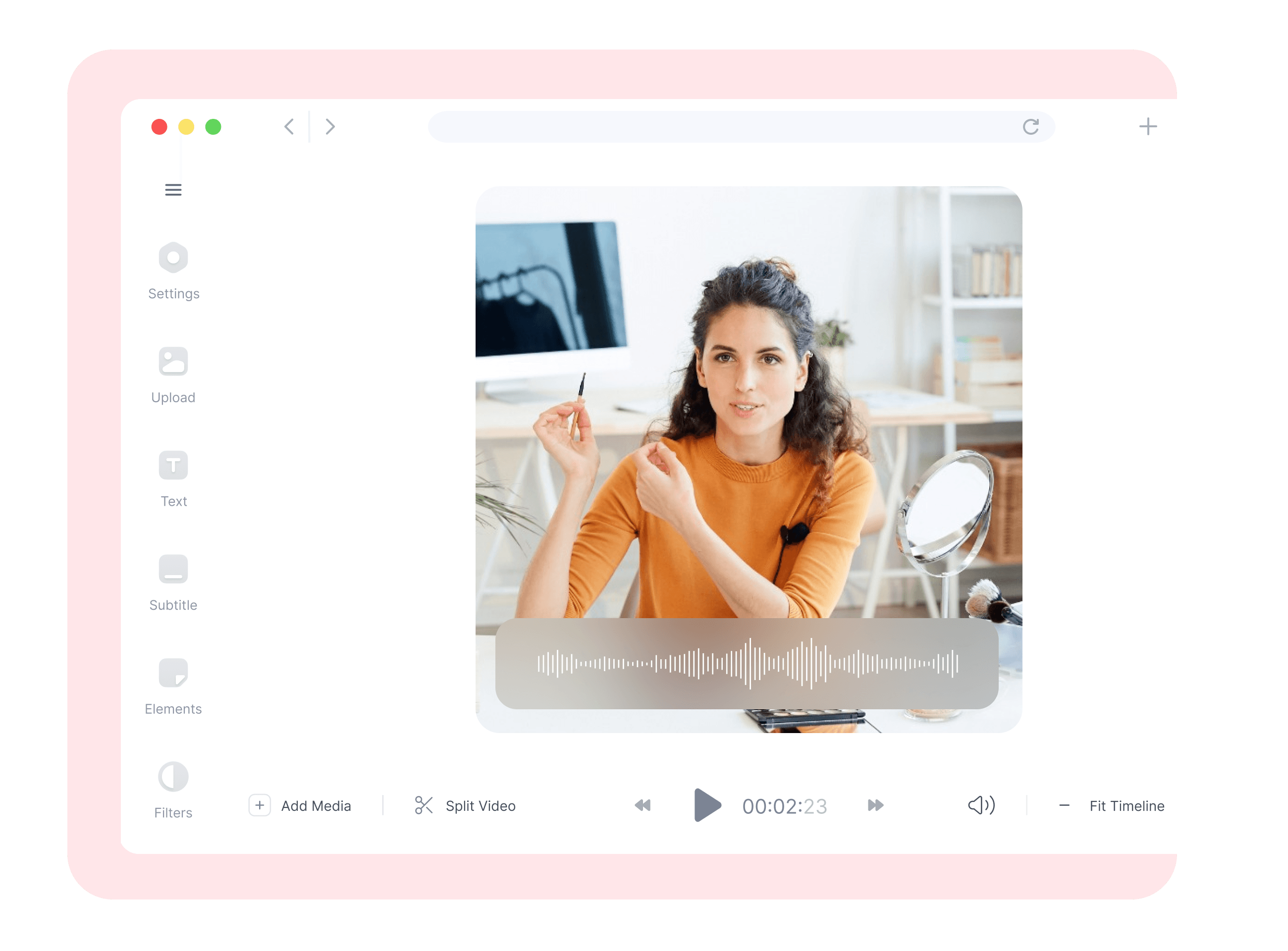 Stock Audio, Voice Overs, Backing Music and more
You can add background music, sound effects, and more by choosing from our library of stock audio. Add your own voice over to a video. Record your voice over, upload and add it to your video. Or, add your own background music to a video online - whether it's a professional video, educational, or a video Ad. Adding music to your video makes it more engaging for viewers - create different moods, use sound effects and more! WIth VEED's online video editing software it's easy to add any kind og audio to your video clips.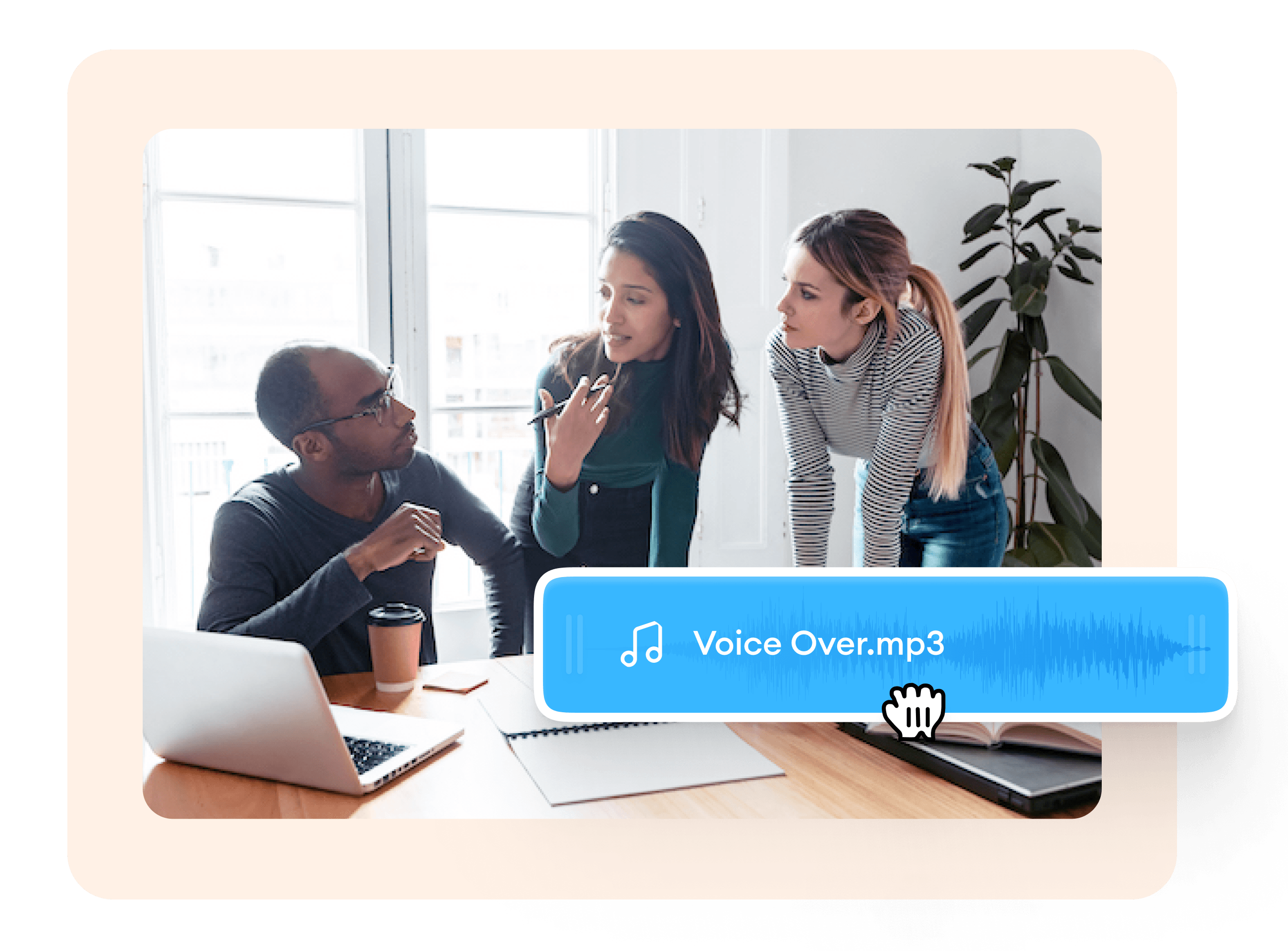 Easy-to-use timeline
You can easily choose when your music starts and when it stops. Add multiple audio tracks over your video to have voice overs, music, and more. Our timeline makes it easy to cut your audio clips shorter, remove the audio from your video recordings, and rearrange multiple tracks across different layers (even have two different audio tracks playing over your video at the same time!) You can get your video project (whether working on iPhone/iPad iOS, or any platform) just right, with VEED.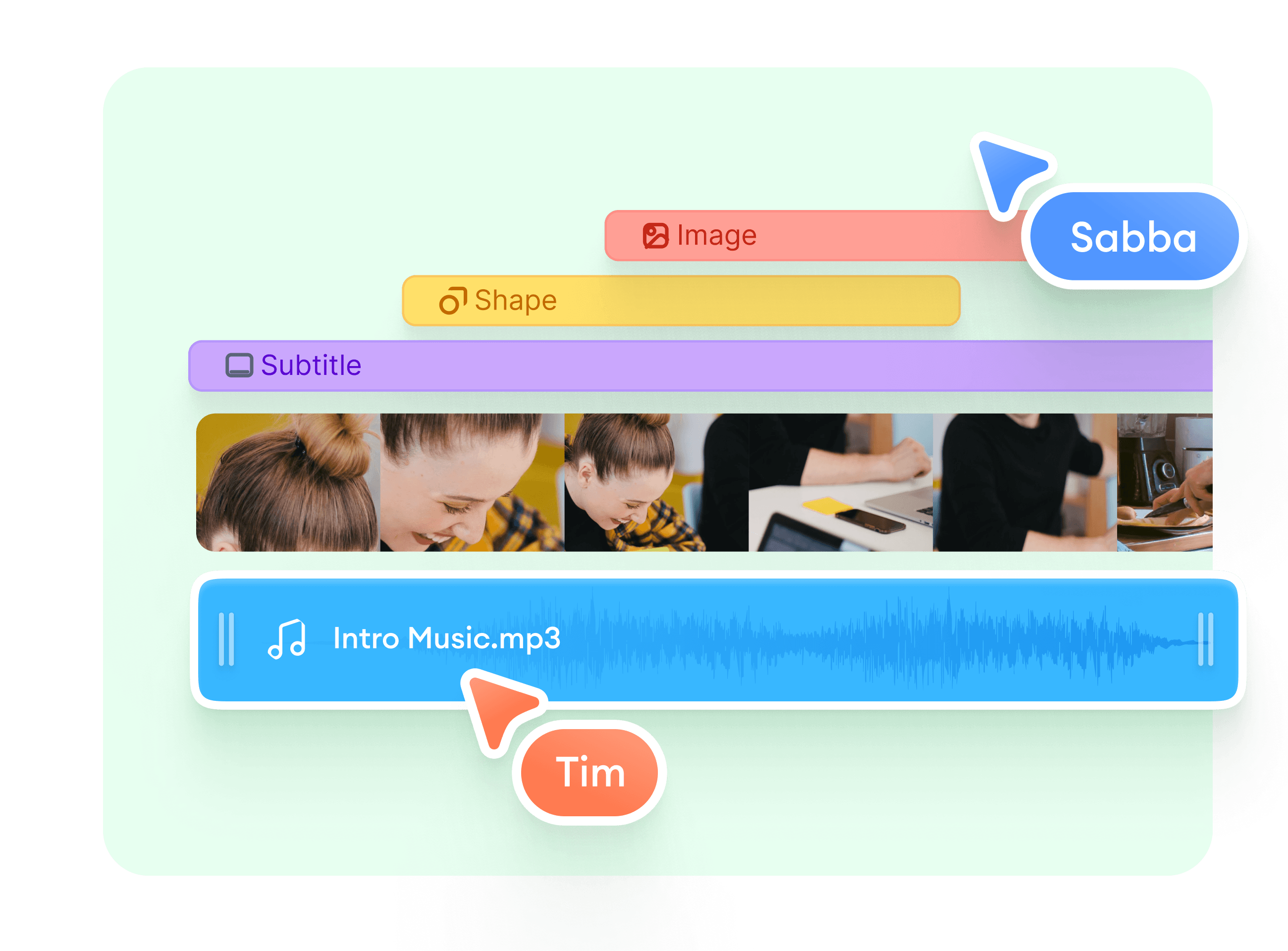 Frequently Asked Questions
What they say about VEED
Veed is a great piece of browser software with the best team I've ever seen. Veed allows for subtitling, editing, effect/text encoding, and many more advanced features that other editors just can't compete with. The free version is wonderful, but the Pro version is beyond perfect. Keep in mind that this a browser editor we're talking about and the level of quality that Veed allows is stunning and a complete game changer at worst.
Chris Y.
I love using VEED as the speech to subtitles transcription is the most accurate I've seen on the market. It has enabled me to edit my videos in just a few minutes and bring my video content to the next level
Laura Haleydt - Brand Marketing Manager, Carlsberg Importers
The Best & Most Easy to Use Simple Video Editing Software! I had tried tons of other online editors on the market and been disappointed. With VEED I haven't experienced any issues with the videos I create on there. It has everything I need in one place such as the progress bar for my 1-minute clips, auto transcriptions for all my video content, and custom fonts for consistency in my visual branding.
Diana B - Social Media Strategist, Self Employed
More than just adding Music to Video
With VEED you can remove audio, add subtitles, trim, crop and much more. Our browser based video editor is easy to use, yet extremely powerful. No previous editing experience required, you can create stunning online content in a matter of minutes, with VEED.
Choose Video