Add Photo to Video
Add images, photos, logos to your video online
Choose Video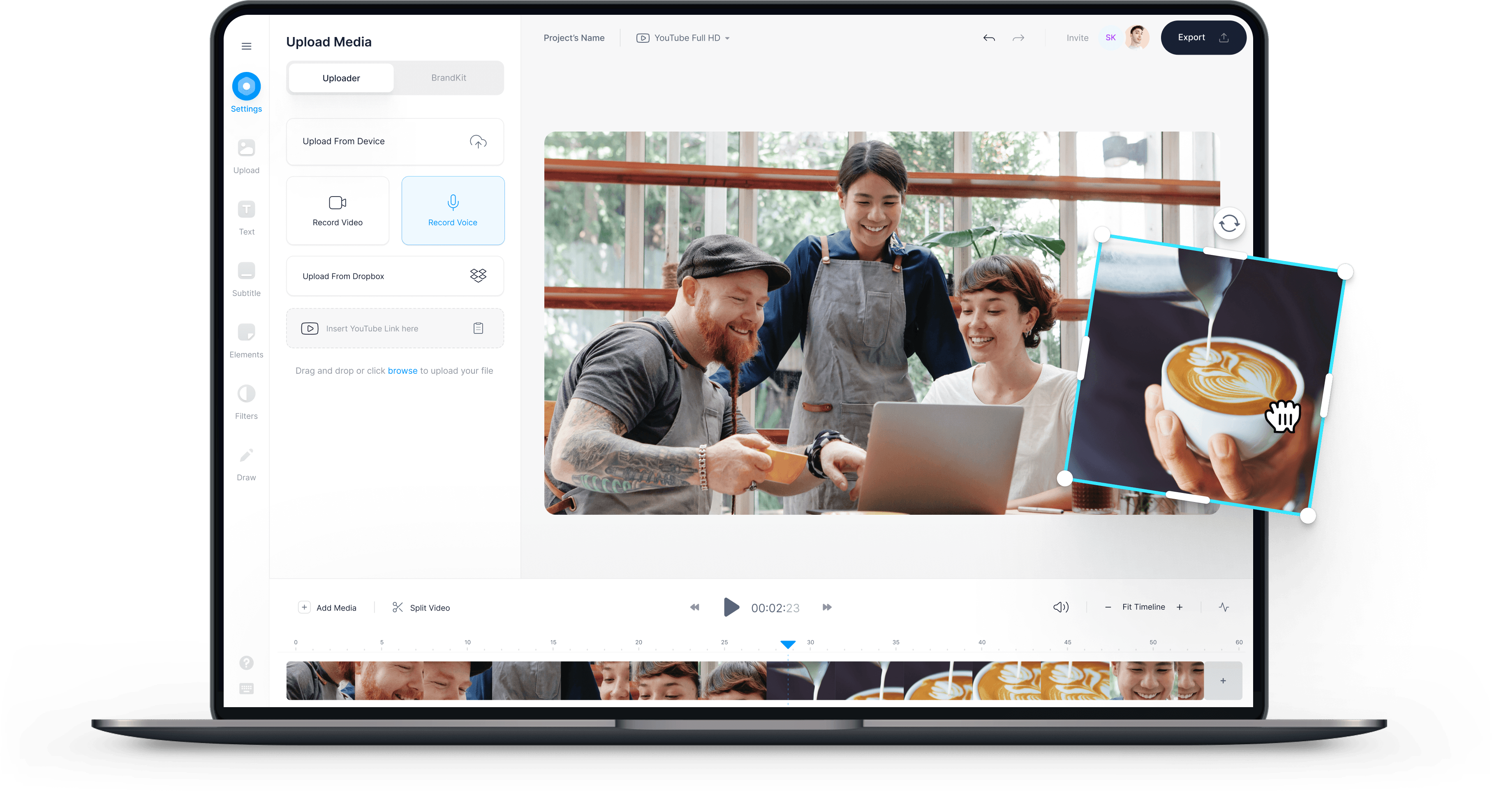 Easily add pictures to your videos online
Easily combine a video with an image online using VEED's free video editor. Adding an image to your video can help you design your videos more creatively. With one click, you can upload your video and add as many images as you like. You can resize, crop, rotate, rearrange and edit your images. Maybe you want to add a picture, logo, or watermark. It's simple, with VEED! Our intuitive, interactive snapping lines and pixel-perfect movement using your arrow keys means your image is easy to move precisely into place.
How to Put a Picture on a Video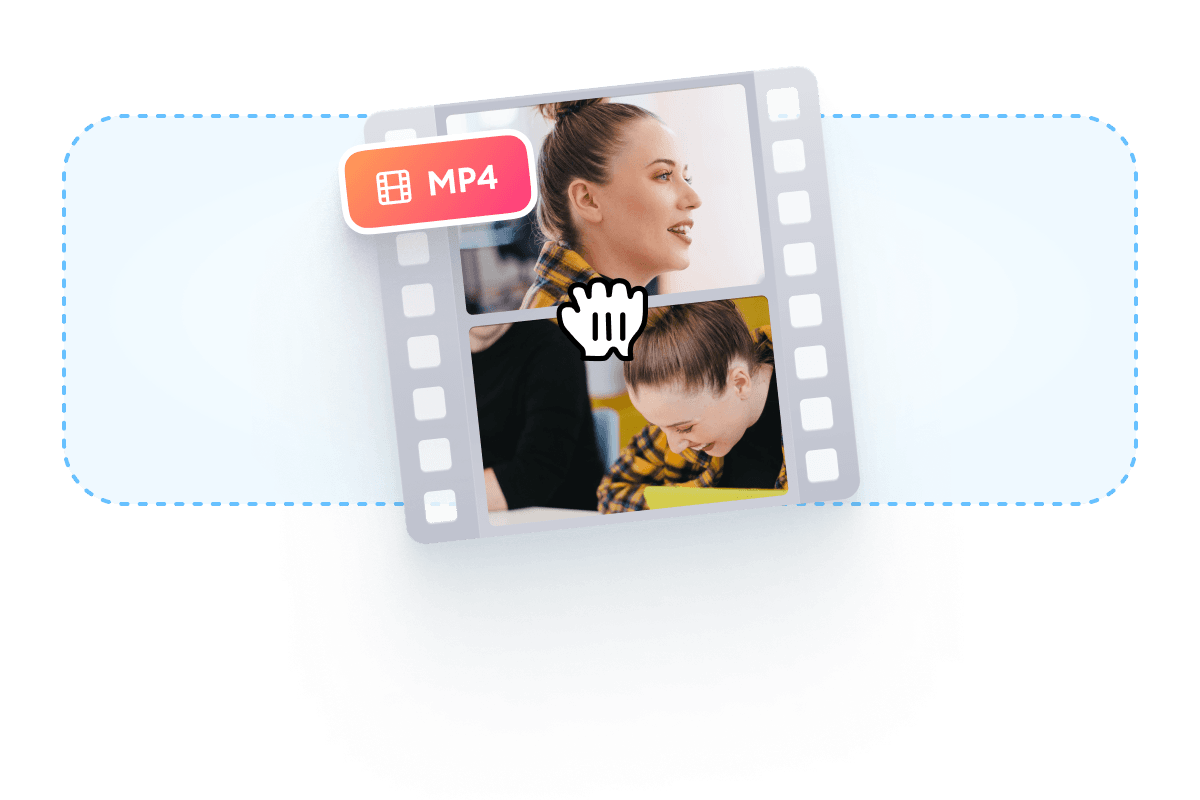 Select your video
Select a video to upload. Just click on 'Choose Video'. You can also drag and drop your file into the editor.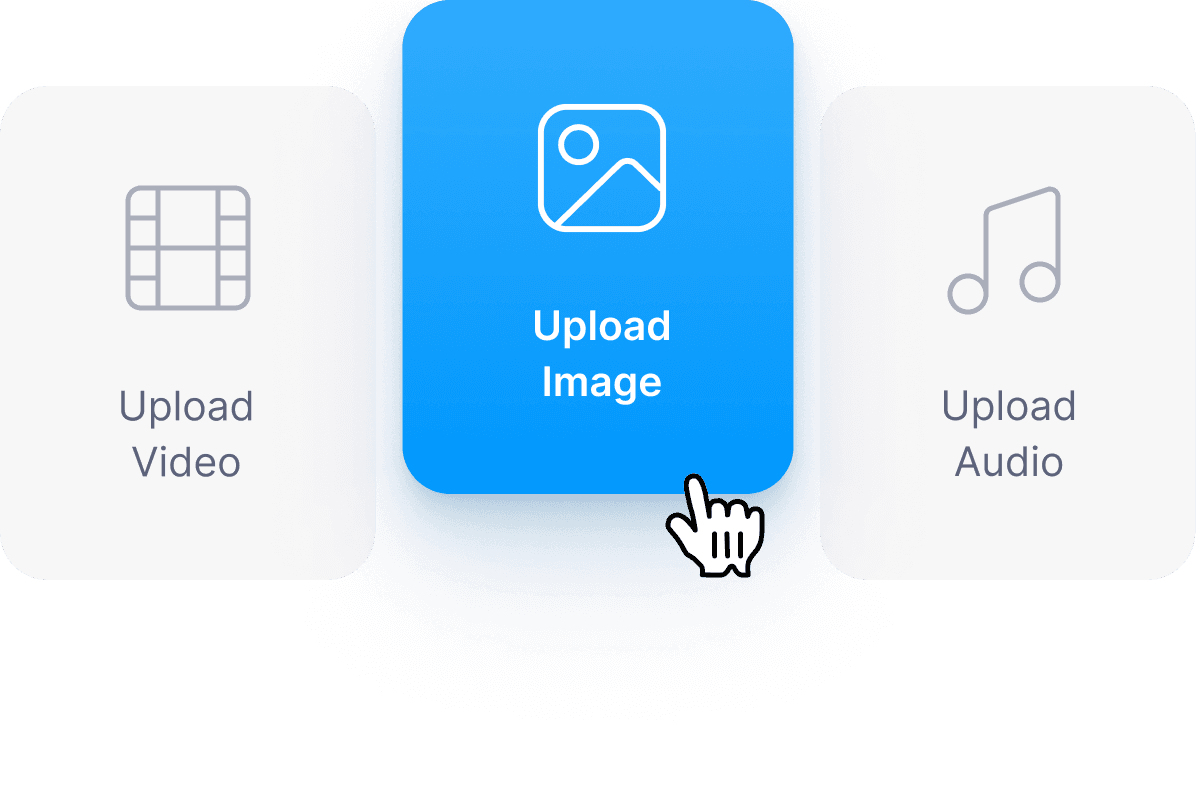 Add photo/s
Click on the plus (+) icon on the bottom-right of the screen or click on Upload on the left menu. Select the image files and click Open. Edit the video and images as you wish.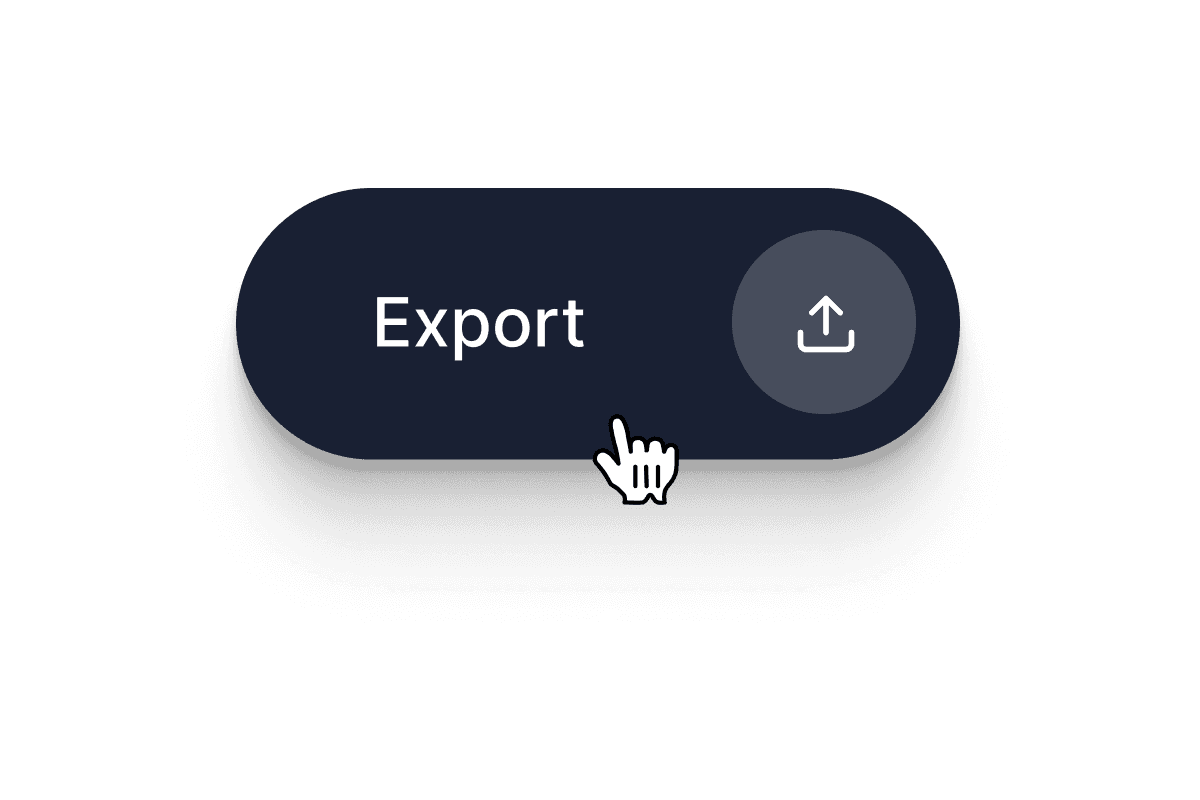 Export
You can now download your video. Just click on 'Export' and you're done!
'Add Photo to Video' Tutorial
Create fun and informative videos that tell stories
Adding photos to your videos will help you tell unique stories, grab your audience's attention, and increase your engagement on social media. It's great for creating marketing videos or just sharing special moments captured on camera with your friends. Add images of your products or service menu, logos, and watermarks. You can add as many images as you want and it's super easy to do! Just upload your videos and your photos, edit them however you want, and export your new video. Our video editor supports all popular image file types including .PNG .JPEG .TIFF, and all video file formats including .MP4 .MOV .WEBM and more.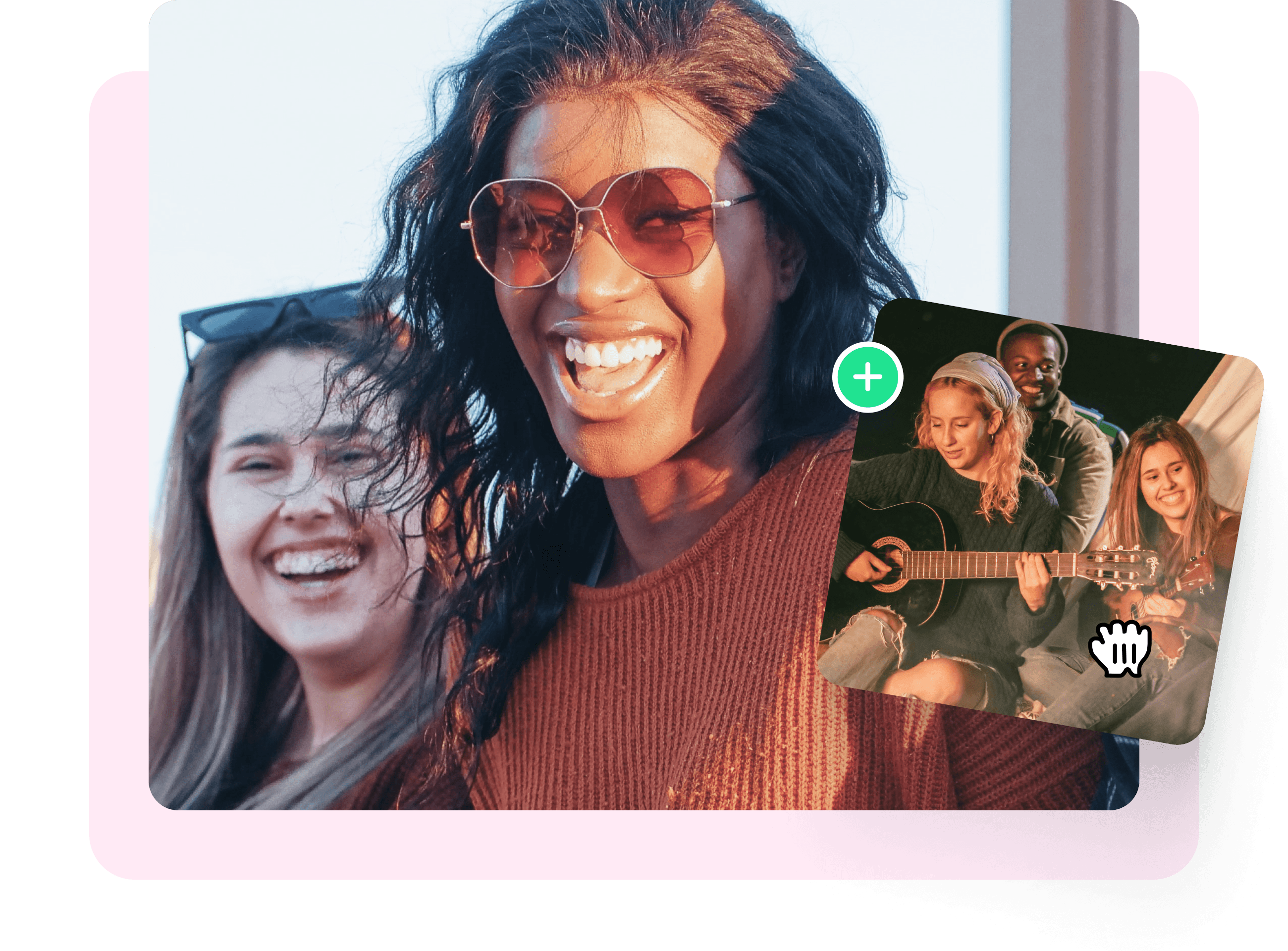 Place images anywhere on the timeline
VEED features an intuitive user interface and an easy-to-use video timeline—also called the storyboard. You can choose when and where you want your images to appear on your video, and how long they will stay on the screen. Each image you upload will have its own layer on the timeline. Just drag and drop each photo layer anywhere you want. Place your images anywhere on the video frame. You can place them on the center, the corners, top, or bottom. Rotate, crop, and resize your photos however you like. VEED features snapping lines to help you place and align your images and pictures perfectly on the video canvas.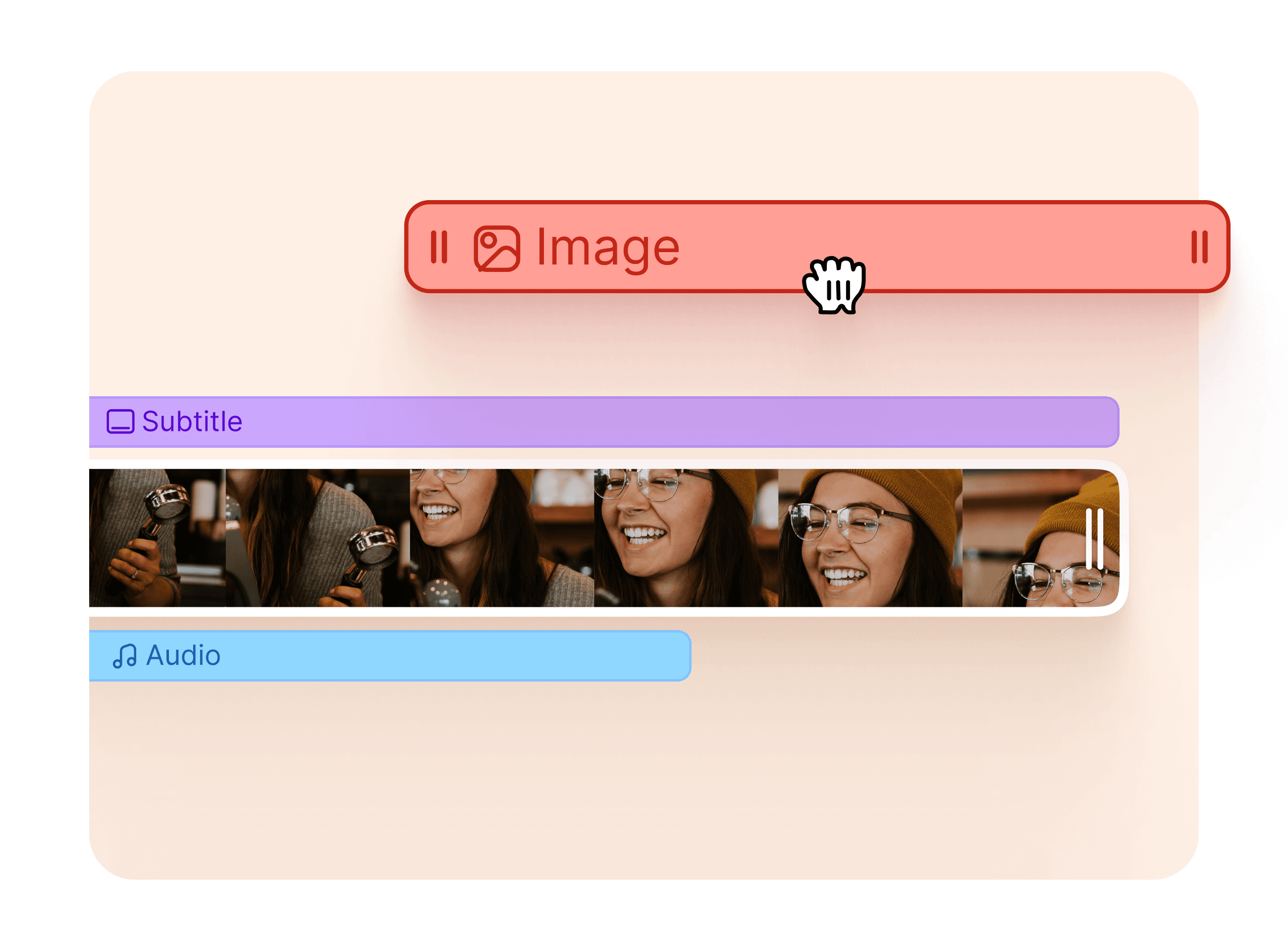 Free online video editor
With VEED, you will have full access to edit your videos as creatively as you wish. Not only can you add images but you can also add text, subtitles, audio, emojis, and so much more. Apply camera effects and filters to make your videos look professional. You can rotate and crop your videos, split, cut, and trim them. It gives you much more creative freedom compared to Windows Movie Maker which has very limited functions. No expertise or video editing experience required. All our tools allow you to drag and drop elements so you can master all features in just a matter of minutes. It's free so you don't need to pay for expensive apps like Adobe Premiere Pro.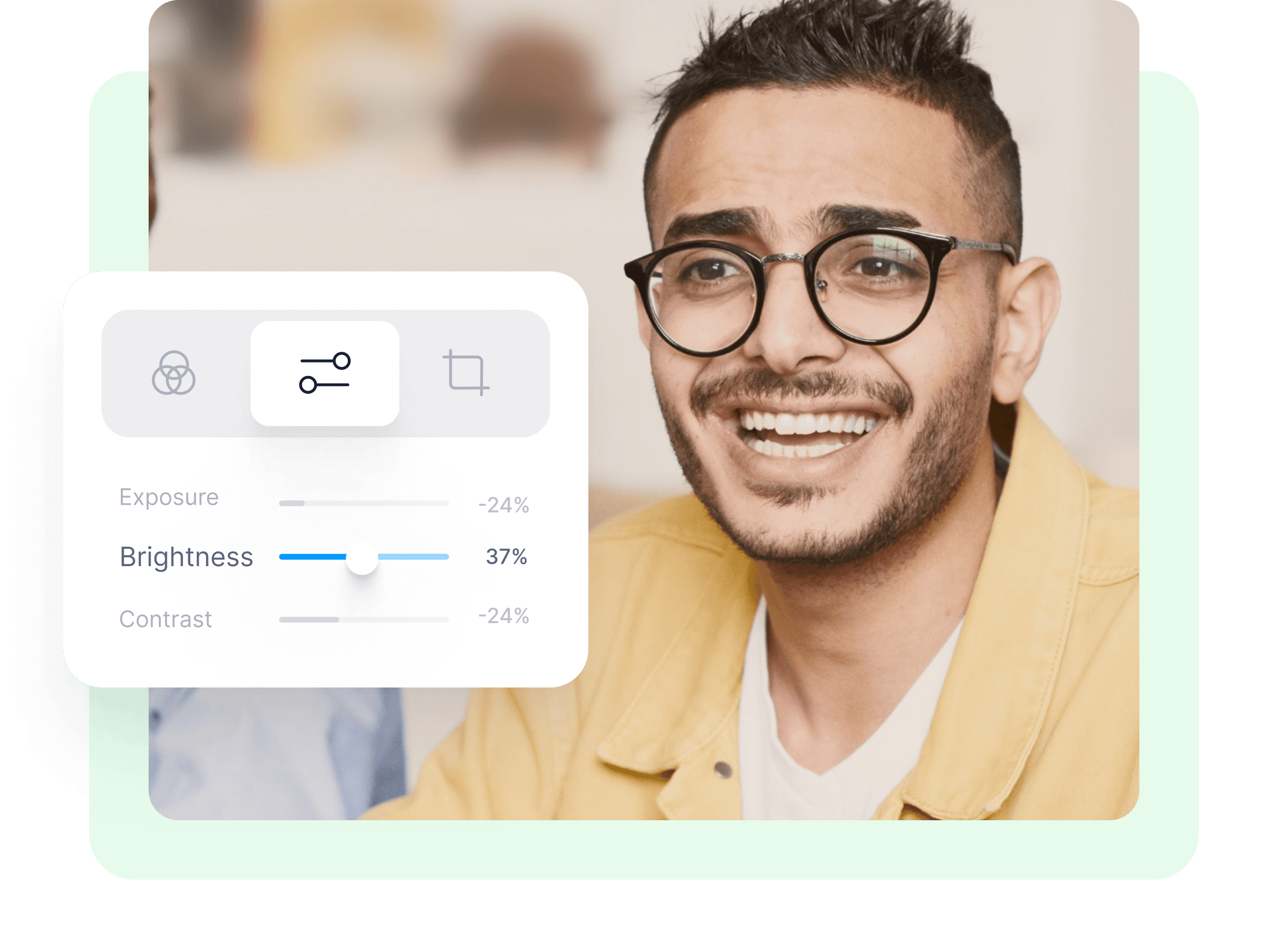 Frequently Asked Questions
What they say about VEED
Veed is a great piece of browser software with the best team I've ever seen. Veed allows for subtitling, editing, effect/text encoding, and many more advanced features that other editors just can't compete with. The free version is wonderful, but the Pro version is beyond perfect. Keep in mind that this a browser editor we're talking about and the level of quality that Veed allows is stunning and a complete game changer at worst.
Chris Y.
I love using VEED as the speech to subtitles transcription is the most accurate I've seen on the market. It has enabled me to edit my videos in just a few minutes and bring my video content to the next level
Laura Haleydt - Brand Marketing Manager, Carlsberg Importers
The Best & Most Easy to Use Simple Video Editing Software! I had tried tons of other online editors on the market and been disappointed. With VEED I haven't experienced any issues with the videos I create on there. It has everything I need in one place such as the progress bar for my 1-minute clips, auto transcriptions for all my video content, and custom fonts for consistency in my visual branding.
Diana B - Social Media Strategist, Self Employed
More than adding photos to your videos
Our video editor is a powerful online software that allows you to do so much more than just add photos to your videos. It is completely free to use and you will have access to all the tools you will ever need in a video editing app. Creating an account is optional but doing so will let you store your videos and projects in one place. Access them from any browser, from any device!
Choose Video