Video Compressor
Effortless video compression: Shrink file sizes without sacrificing quality
Compress a video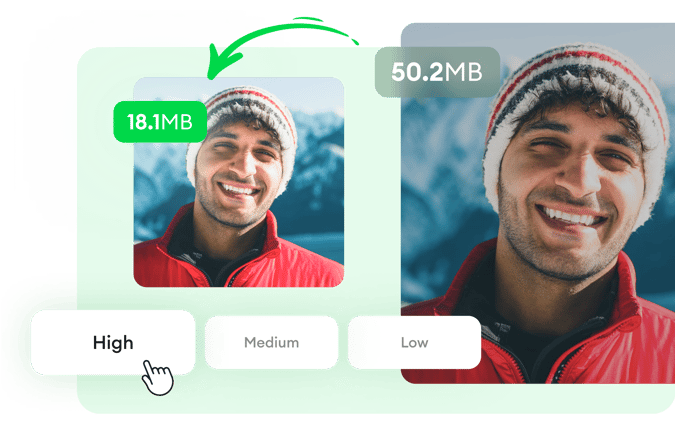 Compress videos: Save storage, upload faster, and stream smoothly
Effortlessly compress your videos in one click to save storage space, experience faster uploads and downloads, and enjoy smooth streaming. Optimize your site's performance by reducing video file sizes to enhance user experience and page loading times—without compromising video quality.
Email videos to clients, colleagues, and sales prospects without exceeding file size limits. Conserve mobile data when sharing videos from your phone and ensure smoother playback for your viewers. Plus, you can edit your videos using VEED's built-in video editor—where you can add subtitles, transcribe your audio, and more.
How to compress a video: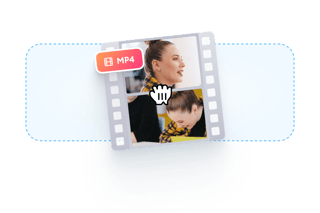 Upload a file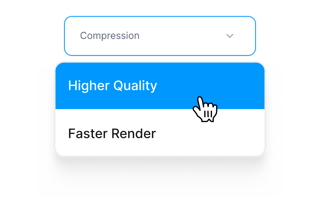 Compress and edit the video
Select your compression options, or let VEED choose for you. VEED will automatically select the best quality-to-file size ratio for your video. Explore our wide range of video editing tools to enhance your video.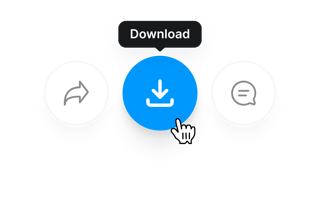 Export or keep creating!
Export your video or keep exploring our full range of tools to create the most engaging content. Check out our AI tools, including our nifty magic cut tool, AI avatars, and more.
Learn more about video compression in this walkthrough:
Email video-sharing made pain-free
VEED's video compressor offers a game-changing solution for your email marketing needs. Not only will our tool compress your videos without sacrificing quality, but it will also empower you to send sales and prospecting videos to your clients pain-free! Enjoy lightning-fast uploads and downloads, even on slower connections, and say goodbye to bounced emails due to oversized attachments.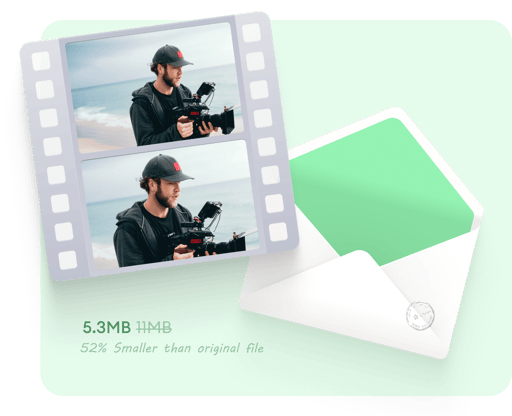 Social media sharing on the go
Keep your audience engaged by ensuring your content loads fast on all social media platforms. Effortlessly share captivating videos even on mobile while keeping their video quality intact. You no longer need to worry about data consumption! Plus, you have a full range of social media optimization tools at your fingertips. Create crisp, high-quality videos and add your logo to create brand awareness.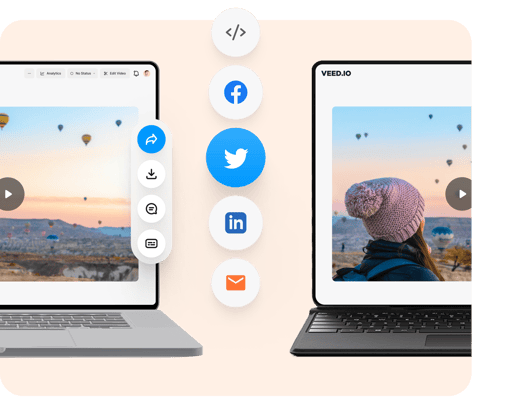 Powerful, versatile, and efficient
VEED is the best online video compression software - simple, automatic, and compatible with all popular file formats. Upload and compress MOV, MKV, AVI, MP4, YouTube videos, and more. It also works as a GIF compressor. Quickly compress and share GIFs via email, instant messaging platforms, and chat apps to increase engagement in your online communities. It's an all-in-one powerful video editor, compressor, and converter!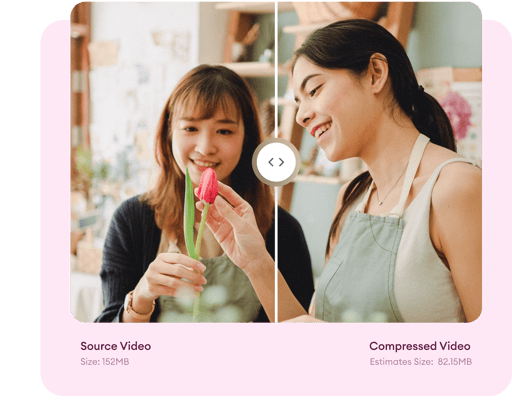 Frequently Asked Questions
What they say about VEED
Veed is a great piece of browser software with the best team I've ever seen. Veed allows for subtitling, editing, effect/text encoding, and many more advanced features that other editors just can't compete with. The free version is wonderful, but the Pro version is beyond perfect. Keep in mind that this a browser editor we're talking about and the level of quality that Veed allows is stunning and a complete game changer at worst.
Chris Y.
I love using VEED as the speech to subtitles transcription is the most accurate I've seen on the market. It has enabled me to edit my videos in just a few minutes and bring my video content to the next level
Laura Haleydt - Brand Marketing Manager, Carlsberg Importers
The Best & Most Easy to Use Simple Video Editing Software! I had tried tons of other online editors on the market and been disappointed. With VEED I haven't experienced any issues with the videos I create on there. It has everything I need in one place such as the progress bar for my 1-minute clips, auto transcriptions for all my video content, and custom fonts for consistency in my visual branding.
Diana B - Social Media Strategist, Self Employed
Compress video, repurpose content, edit with AI, and more!
VEED's video compressor is only one of the many tools you can use when you choose our platform. From cropping and light and color adjustments to video filtering, our video editor has got it all. You can remove your video's background in one click and replace it with an image or another video. Remove filler words in your recordings, eliminate background noise in your audio, and more. Try VEED today and experience powerful video editing without the learning curve!
Compress a video