Explainer Video Software
Transform complex ideas into animated explainer videos. Educate, entertain, and build credibility
Create an explainer video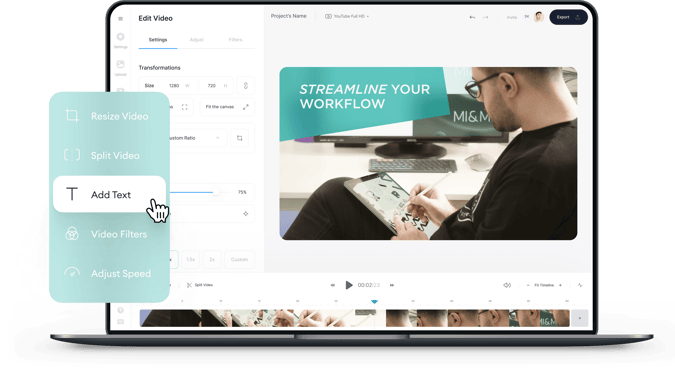 Get your message across with dynamic video explainers
Simplify complex concepts into bite-sized, engaging video content using VEED's professional video editor. Effortlessly turn your ideas into infographics with animation using our customizable assets—animated stickers, shapes, annotations, GIFs, and CTA popups. Add music tracks, sound effects, and animated stock videos from our royalty-free stock library. You can even use an AI avatar to present information in your videos! Our intuitive, drag-and-drop interface offers a seamless experience, allowing you to craft professional videos minus the learning curve. From startups to established enterprises, our video maker is the best tool for sharing ideas that resonate.
Get Inspired
Click on a Template to get started right away. Video creation in just a few clicks.
Tools you can use to create dynamic explainer videos: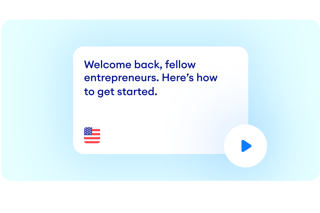 Add text, images, music, and voiceovers
Add text and product images and animate them. You can also select from our library of royalty-free stock music and sound effects. Use our AI text-to-speech tool to convert text into voiceovers.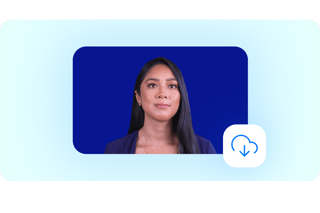 Use an AI avatar to present your ad
Select from over 50 AI avatar presets with diverse backgrounds, personalities, and voices to present your products and services. Or contact our sales team to learn how you can create a custom avatar based on your photo.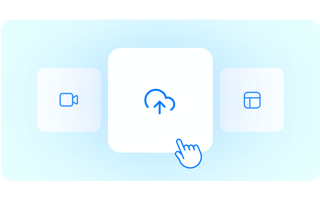 Start with a template, use magic cut, and add a CTA
If you don't know where to start, use one of our customizable video templates. Or upload your raw video and let our AI magic cut tool select the best clips and turn it into a masterpiece. Add a CTA from our Elements menu. All that and more on VEED's online video editor.
Watch this to learn more about our explainer video maker:
Prioritize clarity using animated explainers
VEED can help you make your DIY explainer video's message as crystal clear as possible. Use animated characters from our GIF selection to draw attention to important facts, images, and links. Draw on your video and add annotations in places you want to highlight. You can even add pointers, arrows, shapes, and more, and add animation to ensure your audience notices them. VEED makes creating custom explainer videos fun and pain-free!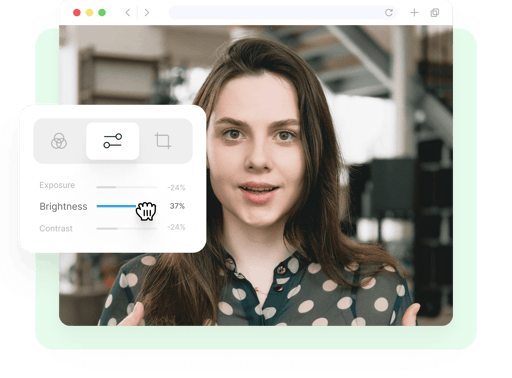 Add transitions to convey shifts in ideas
Help your viewers understand shifts in ideas and points clearly by adding visual transitions in between. That means you can split your videos into parts and smoothly transition from one clip to another. You can choose from several transition effects, like Cross Blur, Cross Warp, and Dissolve. This strategy also works not just for making your own explainer videos but also for video marketing.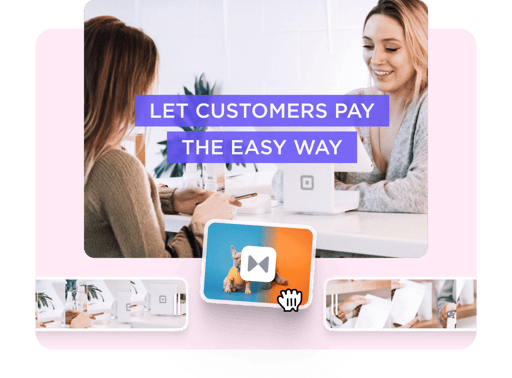 Create accessible content with captions and translations
Text and captions are key elements in informative videos. This is especially helpful to your viewers, who like to read along as they watch. Some people also learn better by reading. VEED can automatically generate subtitles for you, and you can translate them into multiple languages for better accessibility.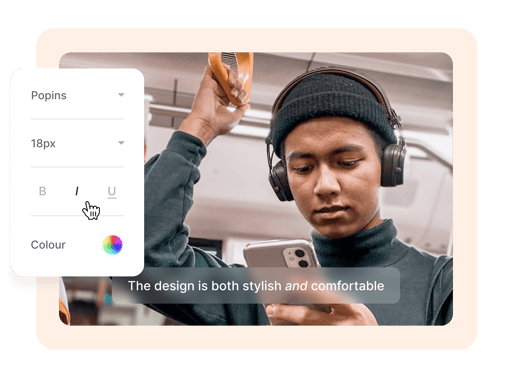 Frequently Asked Questions
What they say about VEED
Veed is a great piece of browser software with the best team I've ever seen. Veed allows for subtitling, editing, effect/text encoding, and many more advanced features that other editors just can't compete with. The free version is wonderful, but the Pro version is beyond perfect. Keep in mind that this a browser editor we're talking about and the level of quality that Veed allows is stunning and a complete game changer at worst.
Chris Y.
I love using VEED as the speech to subtitles transcription is the most accurate I've seen on the market. It has enabled me to edit my videos in just a few minutes and bring my video content to the next level
Laura Haleydt - Brand Marketing Manager, Carlsberg Importers
The Best & Most Easy to Use Simple Video Editing Software! I had tried tons of other online editors on the market and been disappointed. With VEED I haven't experienced any issues with the videos I create on there. It has everything I need in one place such as the progress bar for my 1-minute clips, auto transcriptions for all my video content, and custom fonts for consistency in my visual branding.
Diana B - Social Media Strategist, Self Employed
More than an explainer video creator
Whether you are creating videos for marketing, advertising, or product releases, VEED is the best software to use to edit them to perfection. Create how-to videos by recording your screen, and add drawings, shapes, images, and more. You can even add transitions, subtitles, and all other helpful elements to help you convey your message clearly to your audience. Explore our full suite of tools today!
Create an explainer video