Video Splitter
Split your video into multiple clips and cut out unwanted parts. Use Magic Cut to feature your best clips!
Split your video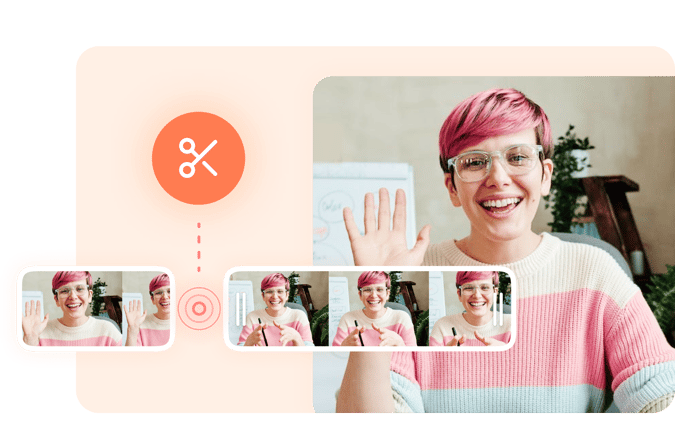 Split video into parts: Create clips, highlights, and more!
VEED's professional online video editing software lets you split your videos into several parts. You can cut out parts you don't like and create highlights, reels, and more! Or use Magic Cut and let AI highlight the best scenes in your video. With the magic cut, our AI will automatically create a masterpiece video from your clips. Our splitter tool works straight in your browser.
Our professional video editor makes the task incredibly smooth and fast. Simply upload your video, click the 'Split' button above the timeline, and delete the parts you don't want. You can then export your video clips as one file. Our online video cutter, along with our full range of tools, features a smooth drag-and-drop and snap-to-grid interface, making content creation much more efficient!
How to split a video: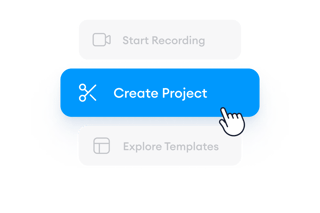 Upload, record, or start with a template
Upload your video to VEED or start recording using our screen and webcam recorder. You can also start with our highly customizable templates.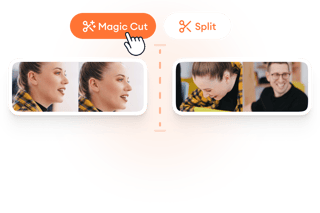 Split your video or use Magic Cut
Click on where you want to split your video or move the slider across the timeline. Press the 'S' key on your keyboard or click the 'Split' button. Delete the clips you don't want. Or toggle the Magic Cut button to let AI do all the work for you!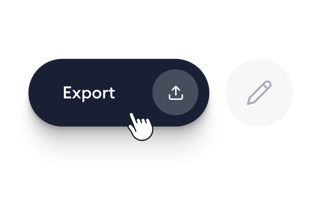 Export or keep creating!
Export your video and share. Or keep exploring our full range of video editing tools to make your video look as professional as possible!
Watch this walkthrough of our video splitter tool:
Split, cut, trim, and rearrange your video clips
VEED's online video editor allows you to split and cut your video into several clips. Split your video into as many parts as needed. You can then trim each video clip if you want. Just drag and drop the edge of a clip to trim it and make it shorter. Rearrange the clips however you want on the timeline; move them forward and back, or put them in any location. When you're happy with your edits, you can export the clips as one video file.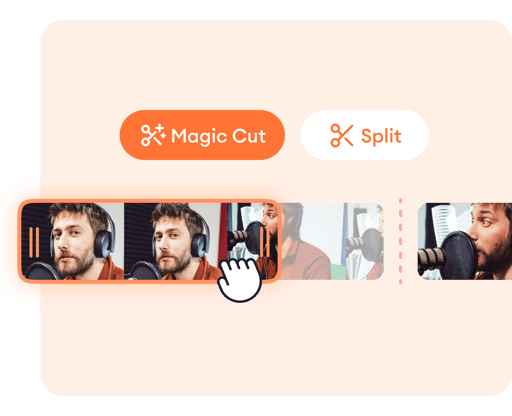 A full range of video editing tools to explore!
Apart from splitting and trimming your videos, you can use a wide range of video editing tools right within VEED. Create awesome videos and make them look professional by adding camera filters and effects. Add color grading, sepia, fisheye, night vision, and other cool effects. You can also add images, texts, subtitles, and more. Rotate your video to different angles. Crop and resize them for different social media sites. You can even combine videos with our video joiner tool. No need to purchase expensive apps like Final Cut Pro or use complicated software like Windows Movie Maker.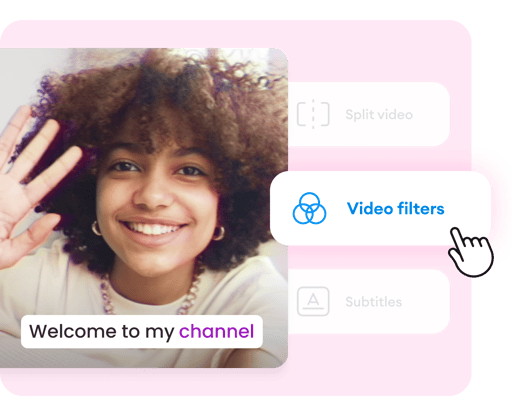 Add music, sound waves, and voiceovers to your podcasts
You can also use VEED to add music and sound effects to your videos. Select from our library of royalty-free stock audio. Plus, you can add sound waves that become animated as your music plays! These are perfect for creating video podcasts or short reels that you can use for your social media brand marketing. Add voiceovers without having to record your voice—just use our AI text-to-speech software!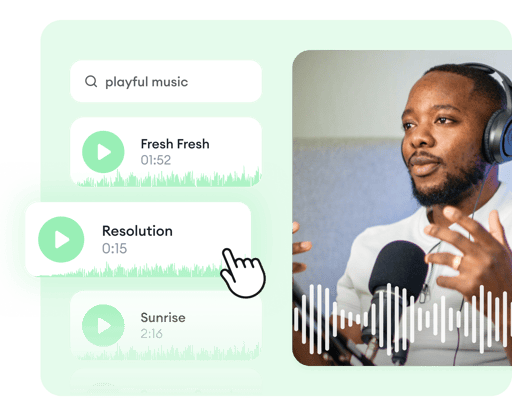 Frequently Asked Questions
What they say about VEED
Veed is a great piece of browser software with the best team I've ever seen. Veed allows for subtitling, editing, effect/text encoding, and many more advanced features that other editors just can't compete with. The free version is wonderful, but the Pro version is beyond perfect. Keep in mind that this a browser editor we're talking about and the level of quality that Veed allows is stunning and a complete game changer at worst.
Chris Y.
I love using VEED as the speech to subtitles transcription is the most accurate I've seen on the market. It has enabled me to edit my videos in just a few minutes and bring my video content to the next level
Laura Haleydt - Brand Marketing Manager, Carlsberg Importers
The Best & Most Easy to Use Simple Video Editing Software! I had tried tons of other online editors on the market and been disappointed. With VEED I haven't experienced any issues with the videos I create on there. It has everything I need in one place such as the progress bar for my 1-minute clips, auto transcriptions for all my video content, and custom fonts for consistency in my visual branding.
Diana B - Social Media Strategist, Self Employed
More than a video splitter
VEED is fully packed with all the video editing features you would ever need. You can add audio to your videos, add text, images, emojis, and more. Add captions or subtitles to your videos to make them more accessible for everyone. You can add filters and camera effects to make your videos look stunning. Share them on YouTube and different social media platforms. Do all these and more with just a few clicks, straight from your browser!
Split your video