Video Podcast
The easiest way to record a high quality video podcast, get a full transcript and grow your audience
Show me the studio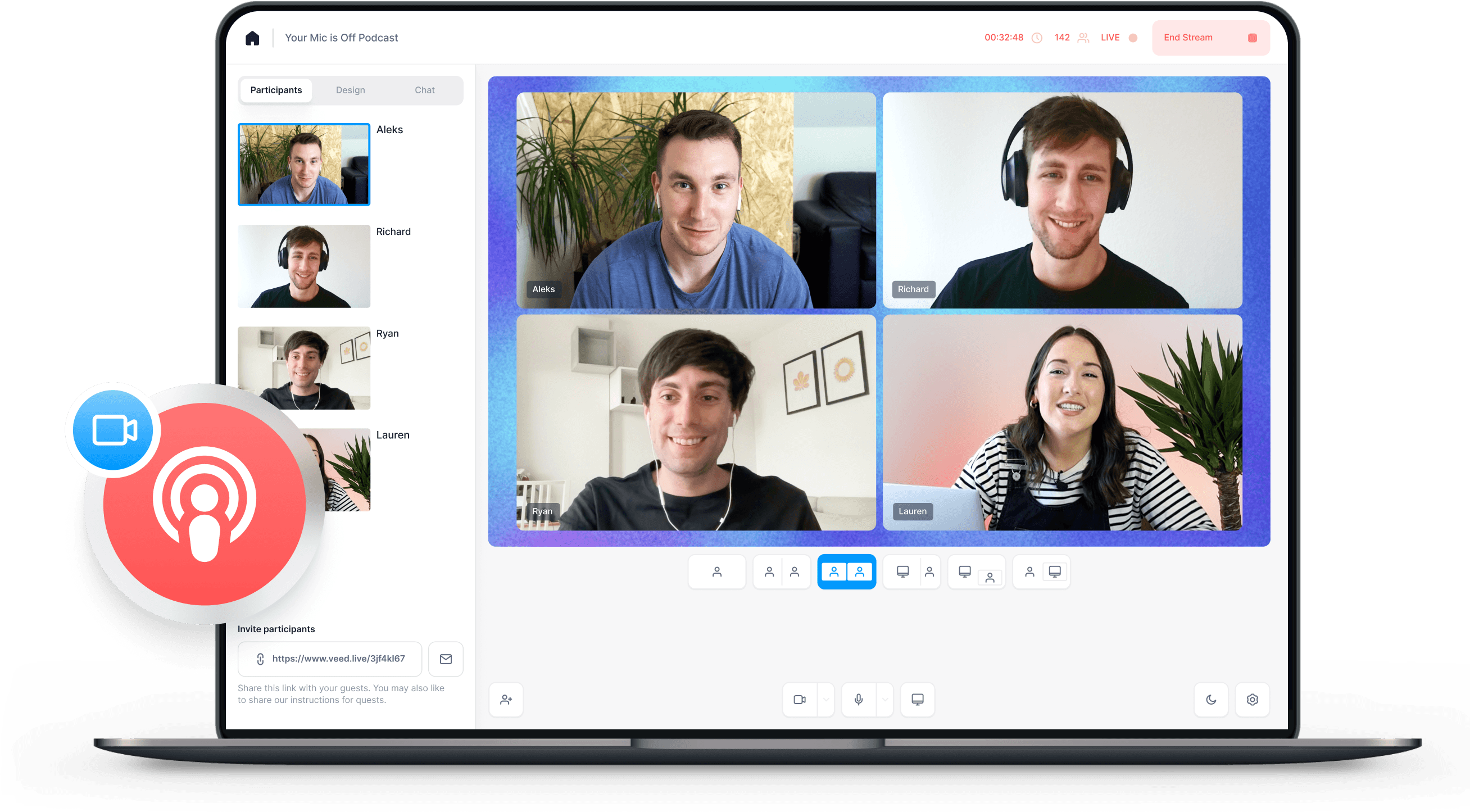 Record a video podcast, get a full transcript and grow your audience
Get more listeners and viewers on your podcast by using VEED's live streaming platform. It's also an online video podcasting software that allows you to go live or record your video podcast in high-quality—remotely. Podcasting and video content is a great match and it's never been easier.
Use our Brand Kit (available to premium subscribers) to make sure your show stands out from the rest! Customize your design and select different video layouts to establish your brand online. Change your background, choose an overlay, or invite others for a remote interview. We are focused on helping you create the best quality video podcast recording possible. Record your video podcast today, with VEED!
Why record a video podcast?
Video content is all the rage
Podcast with video is becoming more and more popular and socials are optimized for video which helps you grow organically.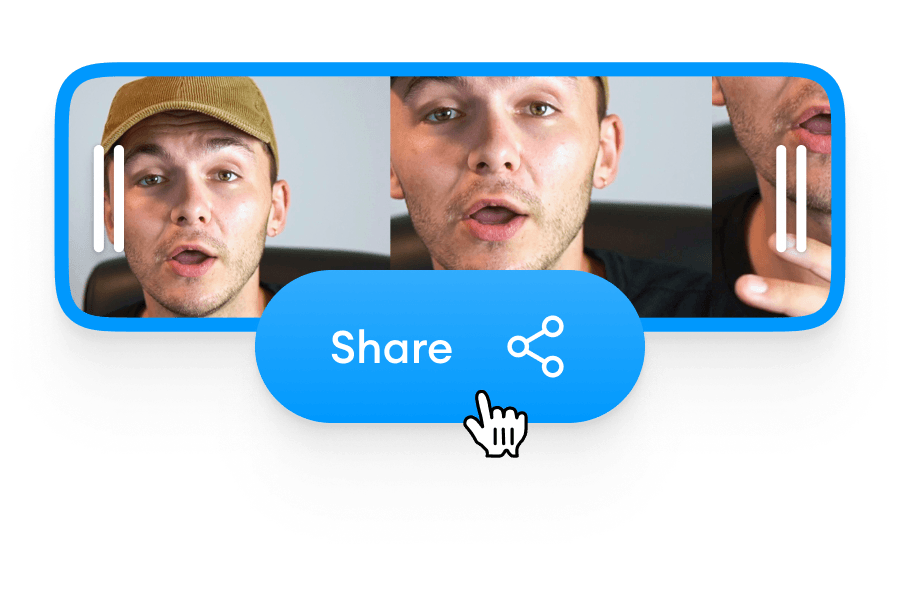 Social media presence
By recording your podcast with video, you can repurpose it into extra pieces of video content to help promote your show across social media.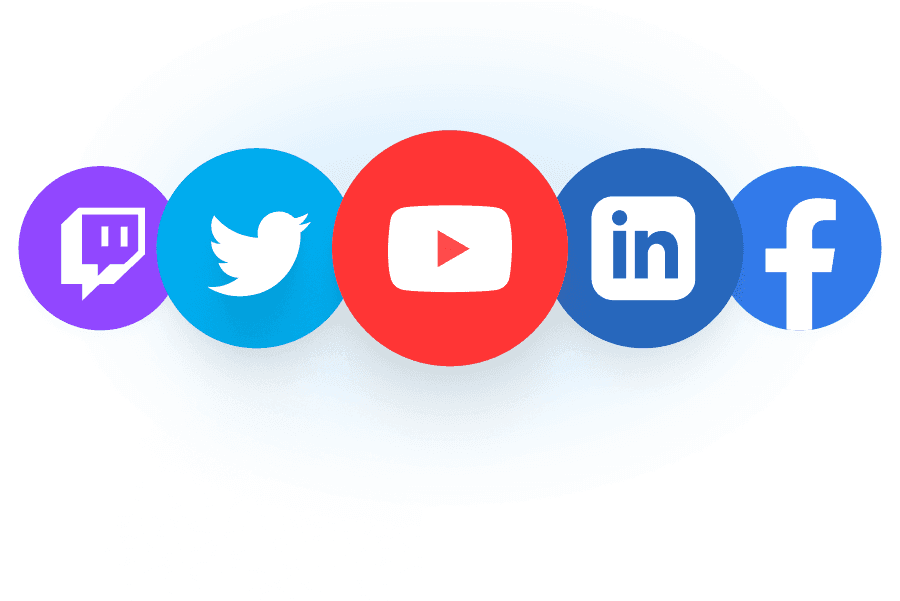 Explore new channels
Recording your podcast with video means you can explore new channels, such as YouTube.
Record a video podcast
Go live on multiple platforms at once or just record your video podcast remotely, in high quality. Customize your podcast video with different backgrounds, layouts and overlays to make it look yours and unique. After you finish recording you get a full transcript to work with - you can either cut out parts of the video that you didn't like or export interesting parts into a shorter clip for your social media.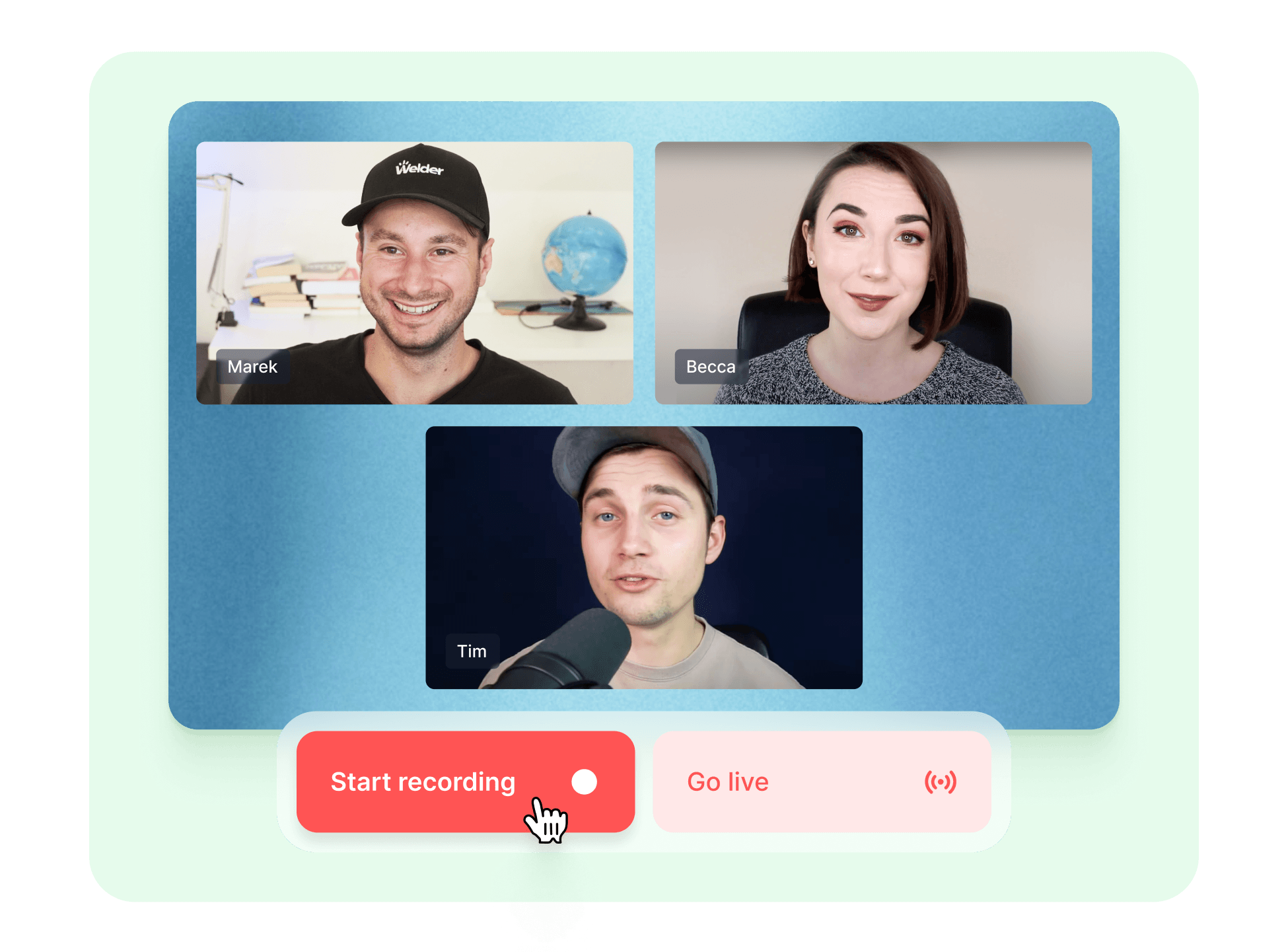 Go solo or invite others
VEED Live lets you go live and record solo or you can also invite other participants. It's never been easier to livestream or record a video podcast and remote interview. Just copy the invite link, send it over to your guests (you can have up to 8 participants) and let them join the session. Pick from different layouts or pick a dominant speaker view to highlight the guest who's currently talking.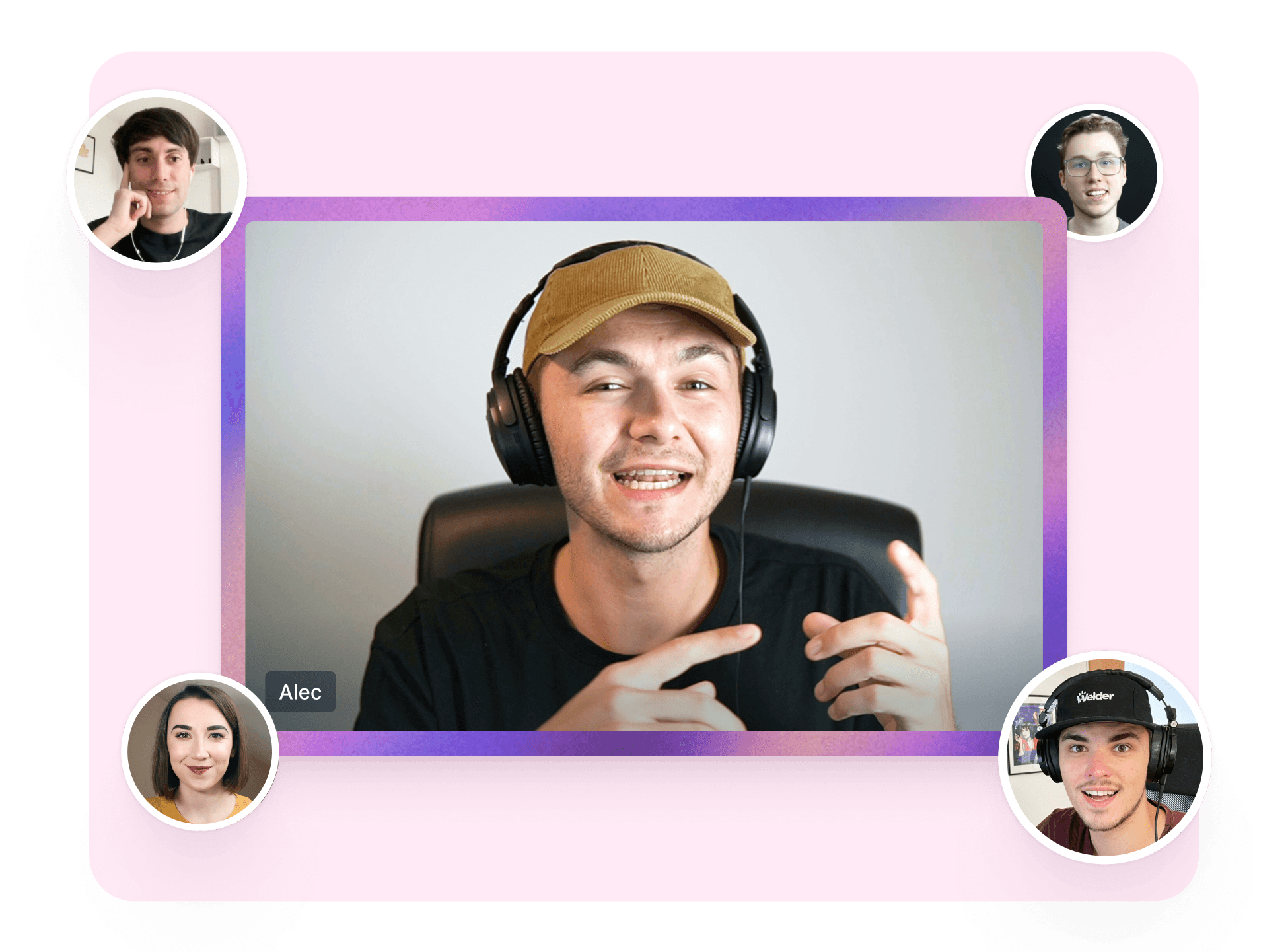 Get a full transcript
Once you finish your livestream or recording, our video podcast software gives you a full and accurate transcript of the recording session. You can edit the whole video by text and then export it or you can highlight interesting parts, export them and turn into more video content for your social media. There's also the option to export the whole transcript as either .SRT or .TXT.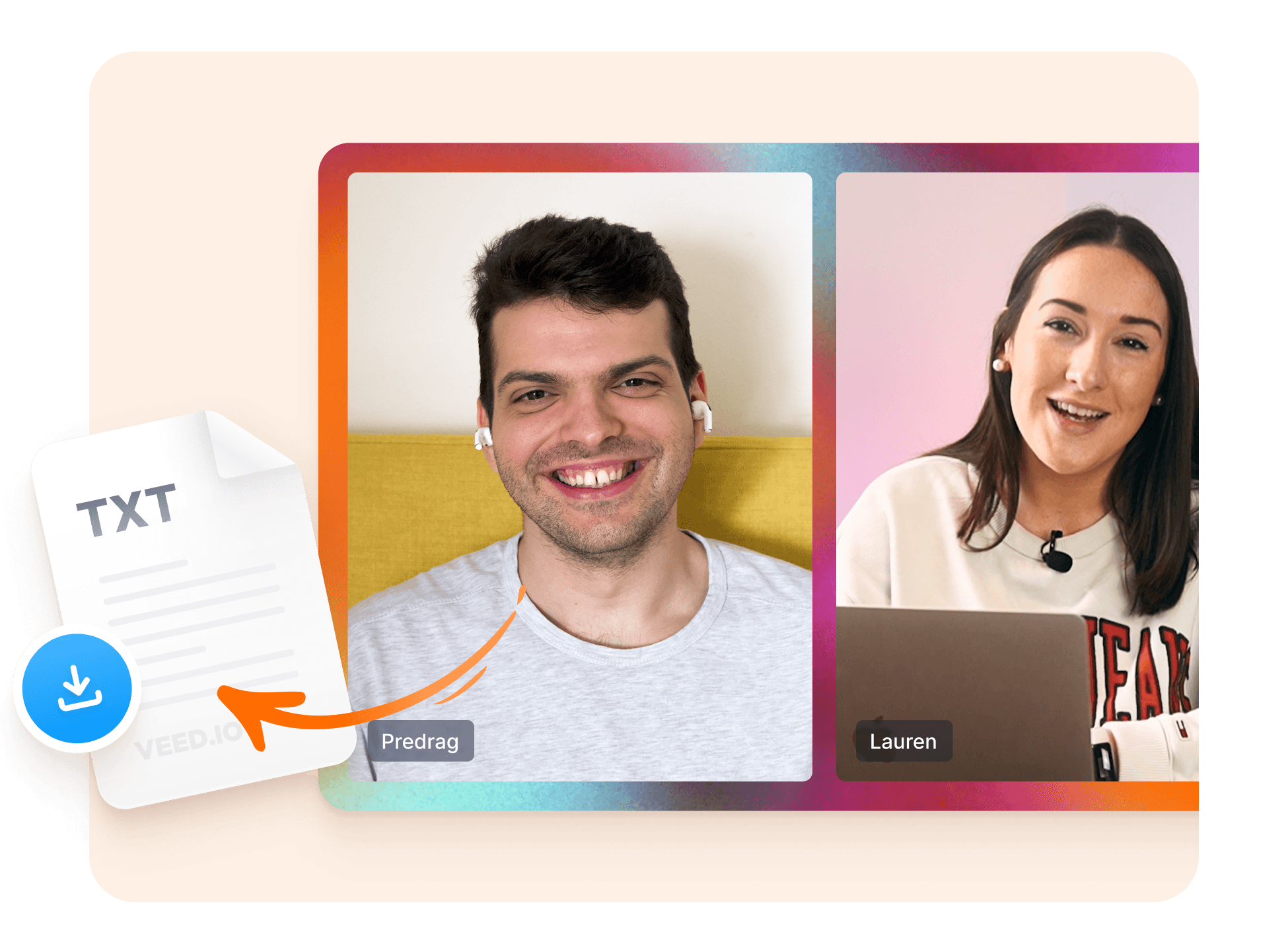 Frequently Asked Questions
What they say about VEED
Veed is a great piece of browser software with the best team I've ever seen. Veed allows for subtitling, editing, effect/text encoding, and many more advanced features that other editors just can't compete with. The free version is wonderful, but the Pro version is beyond perfect. Keep in mind that this a browser editor we're talking about and the level of quality that Veed allows is stunning and a complete game changer at worst.
Chris Y.
I love using VEED as the speech to subtitles transcription is the most accurate I've seen on the market. It has enabled me to edit my videos in just a few minutes and bring my video content to the next level
Laura Haleydt - Brand Marketing Manager, Carlsberg Importers
The Best & Most Easy to Use Simple Video Editing Software! I had tried tons of other online editors on the market and been disappointed. With VEED I haven't experienced any issues with the videos I create on there. It has everything I need in one place such as the progress bar for my 1-minute clips, auto transcriptions for all my video content, and custom fonts for consistency in my visual branding.
Diana B - Social Media Strategist, Self Employed
More than just adding video podcast
With VEED you can remove audio, add subtitles, trim, crop and much more. Our browser based video editor is easy to use, yet extremely powerful. No previous editing experience required, you can create stunning online content in a matter of minutes, with VEED.
Show me the studio