Audio Translator
Transcribe your audio files into text. Translate into any language, automatically.
Get Started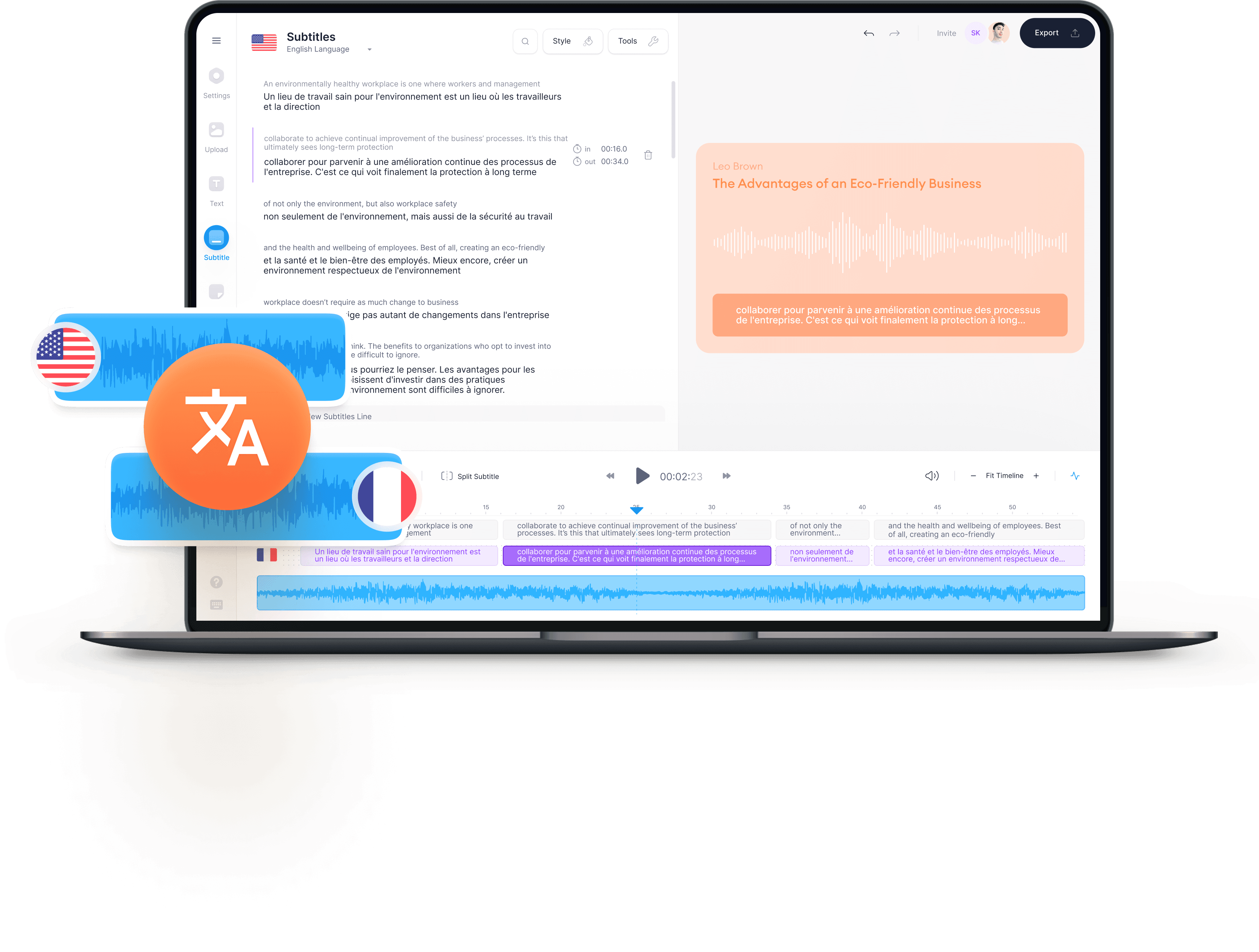 Audio to Text Translator
Do you want to translate your audio or voice notes into text? Now, you can do that and more with VEED's easy to use audio translator! Transcribe voice recordings, podcasts, speeches, dialogues, and much more. VEED's powerful audio translator can automatically detect any language in your audio files (mp3, wav, m4a, etc.) and transcribe it to text in a single click! Simply upload your file, head to 'Subtitles' and transcribe your audio into text in no time. Feel free to edit and reword the transcription when it's ready.
Use VEED's audio translator to fast-track the journey from speech recognition to transcription. Our transcription service works online, automatically. No need for manual transcription. No need to rely on Google Translate. With VEED, transcription and translation have never been easier. Different Formats - VEED lets you save your transcript as text (.txt), and SRT (.srt) to make it easier to share and open on different platforms. Upload audio or video files in any format. And, that's not all - VEED can translate your text into over 100 languages!
How to Auto Translate Audio to Text:
Upload Audio
Upload the audio (or video) you wish to transcribe on VEED - drag and drop, it's super easy.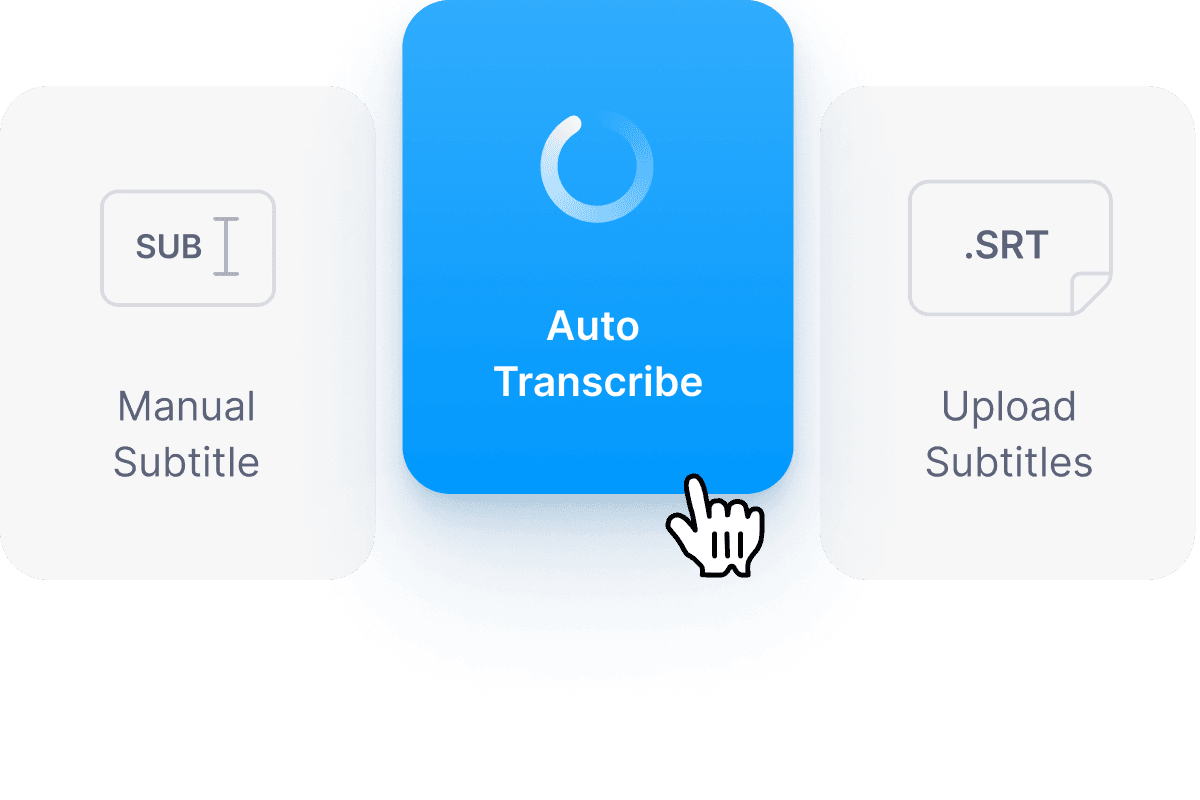 Transcribe
Click 'Subtitles' > 'Auto Transcribe'. Choose which language to detect. Hit 'START' and watch your transcription automatically appear
Translate
Simply click 'Options', and choose which language to translate your transcription into. Or, leave it in the original language. When you're done, select 'Download .txt'
'How to Translate Audio to Text' Tutorial
Fast, Automatic & Accurate
With VEED, you can transcribe for your videos in a matter of seconds. A single click, a few taps of the keyboard, and your transcription will be ready to go! Our speech-recognition software will transcribe your video automatically, saving you hours in manual transcription. VEED's auto transcription accuracy is best-in-class, and a favourite for video makers looking for transcription on the go. For 100% accuracy, simply edit and reword the text. Plus, thanks to our AI-powered speech recognition software, there won't be too much text displayed in the first place! And, if you ever get stuck, just find us on Live Chat and we'll be glad to assist! Never waste precious time in manual transcription and translation again. VEED will do it all quicker than ever before.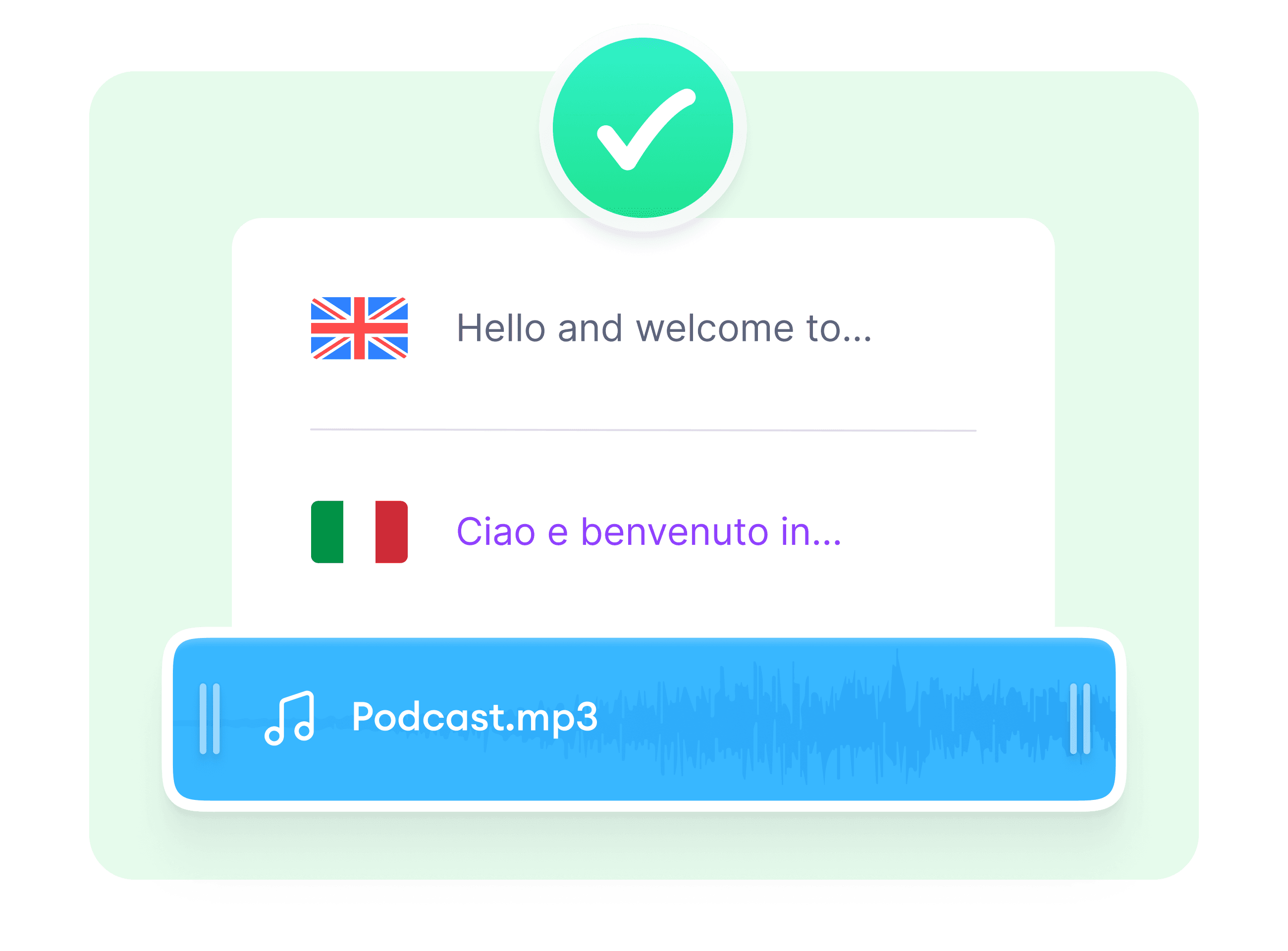 Podcasts, Speeches and Interviews
VEED's audio translator can transcribe a wide array of audio content - TED talks, podcasts for Spotify, interviews, speeches, and much more. Having a text version of audio or video content makes it more accessible to different audiences - including the deaf, hard-of-hearing, or anyone consuming your content in a public place. Generating a transcription lets you reformulate your audio or video content into blogs and articles. You can also edit for brevity, clarity and mispronunciations. It only takes a minute and a few clicks of the mouse, but makes a real difference for so many people!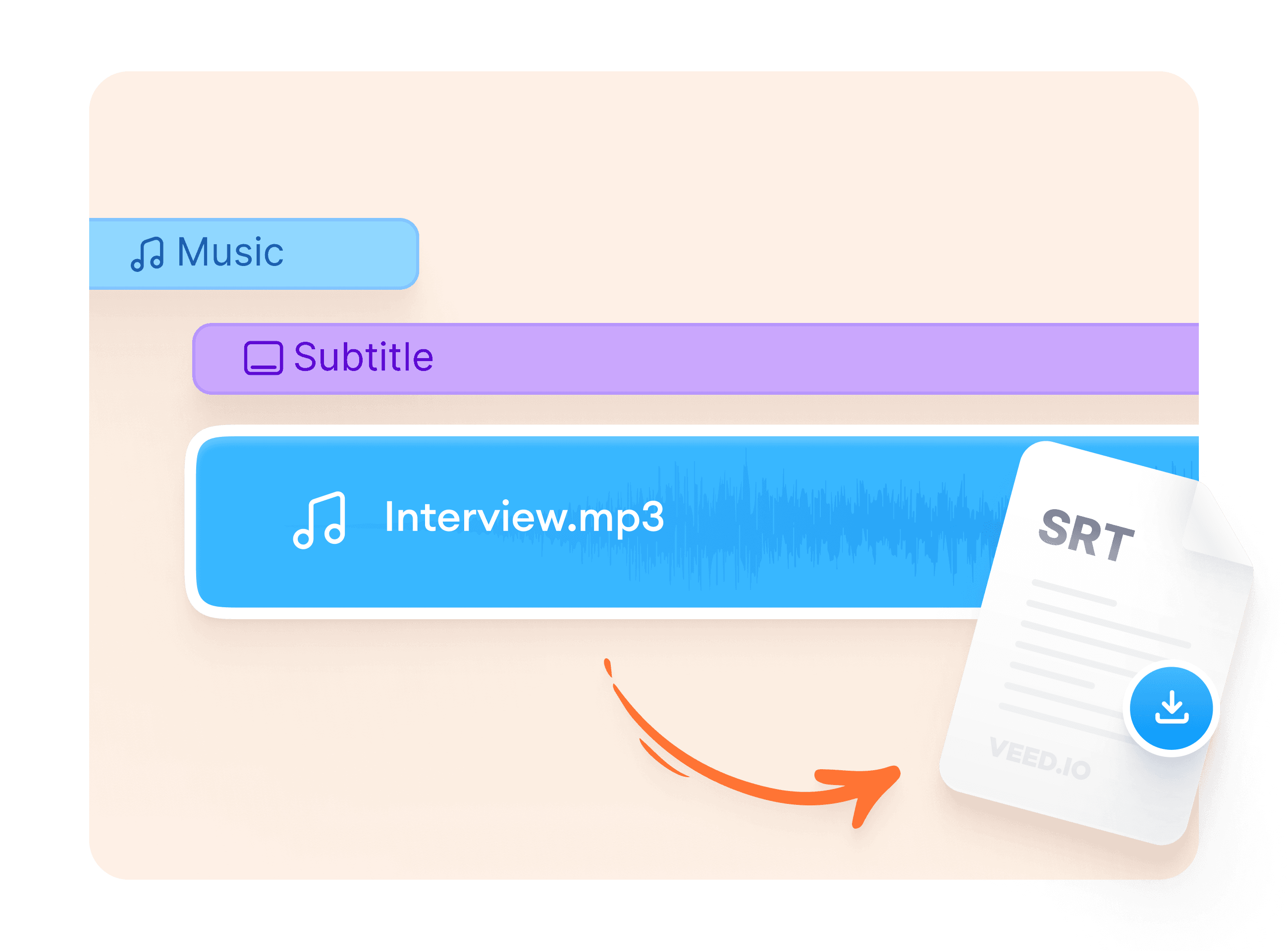 Foreign Languages
Want to present your content to non-English speaking audiences? With VEED, translation of audio has never been simpler! VEED can translate your audio into over 100 languages - Chinese, Dutch, German, Spanish, American English, British English, and many more - the choice is yours! What's more, as hinted above, you can also choose your English accent, and translate to and from different accents! Spanish to English? Sunny Australian to old-school British? Whichever it is, leave it to VEED's powerful transcription tool. Use VEED to make your content enjoyable from every corner of the globe.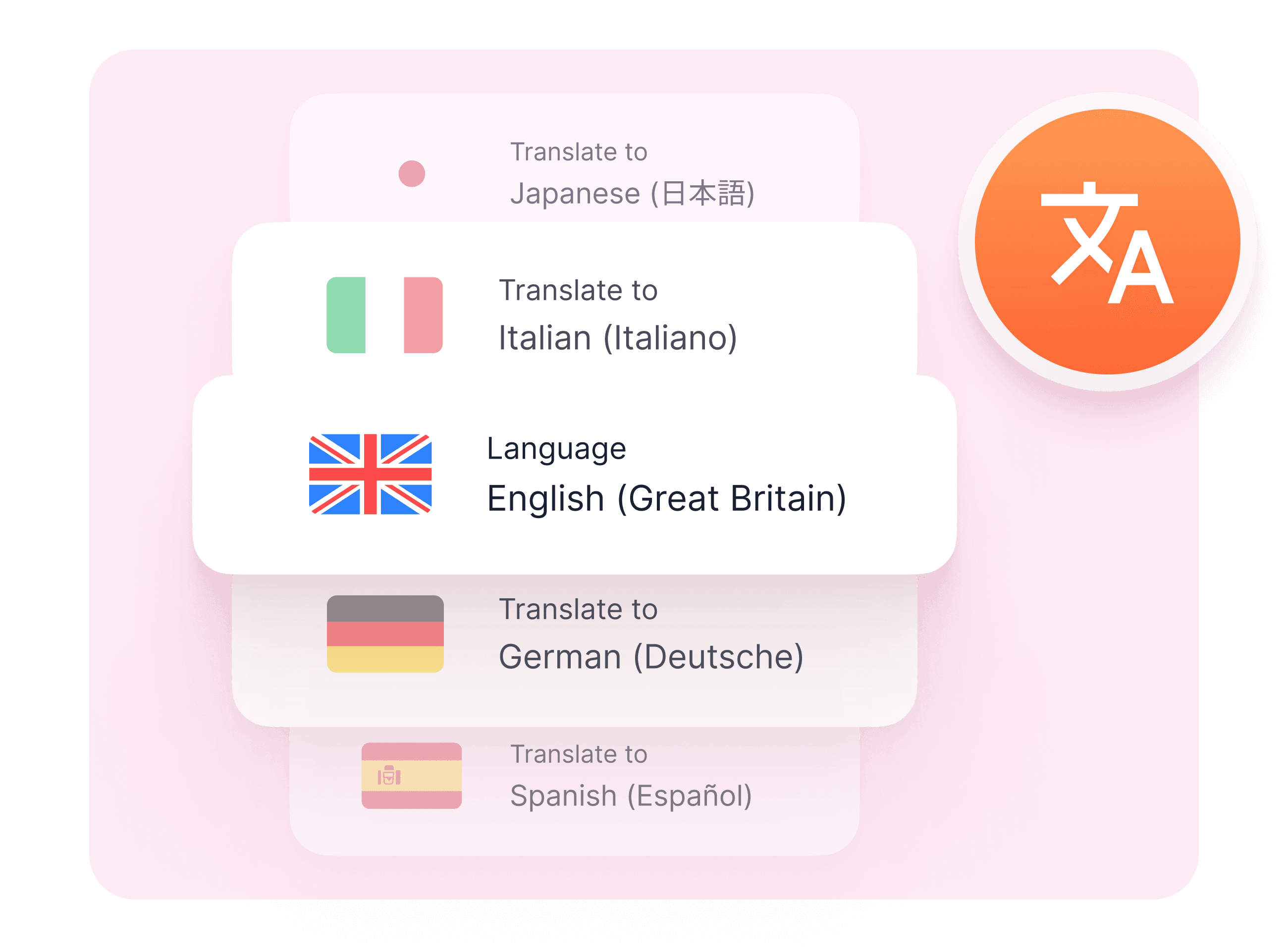 Frequently Asked Questions
What they say about VEED
Veed is a great piece of browser software with the best team I've ever seen. Veed allows for subtitling, editing, effect/text encoding, and many more advanced features that other editors just can't compete with. The free version is wonderful, but the Pro version is beyond perfect. Keep in mind that this a browser editor we're talking about and the level of quality that Veed allows is stunning and a complete game changer at worst.
Chris Y.
I love using VEED as the speech to subtitles transcription is the most accurate I've seen on the market. It has enabled me to edit my videos in just a few minutes and bring my video content to the next level
Laura Haleydt - Brand Marketing Manager, Carlsberg Importers
The Best & Most Easy to Use Simple Video Editing Software! I had tried tons of other online editors on the market and been disappointed. With VEED I haven't experienced any issues with the videos I create on there. It has everything I need in one place such as the progress bar for my 1-minute clips, auto transcriptions for all my video content, and custom fonts for consistency in my visual branding.
Diana B - Social Media Strategist, Self Employed
More than just an audio translator!
Our audio translator is only one of many tools you can use on VEED. You can create your own captions, GIFs, explainer videos, music remixes, the options are plenty! Use VEED to edit videos, add background music, stickers, progress bars, and much more. Or, simply cut, split and compress your videos for faster rendering. VEED is a browser-based tool that helps creators like you to make highly engaging content for your followers. We built VEED so you can focus on creating impactful content, without wasting time and energy using complex software. Whether you're new to video editing or professional, VEED is an easy to use tool that'll get your job done in only a few clicks.
Get Started