Video Collage Maker
Create awesome photo & video collages using our online video maker
Get Started Now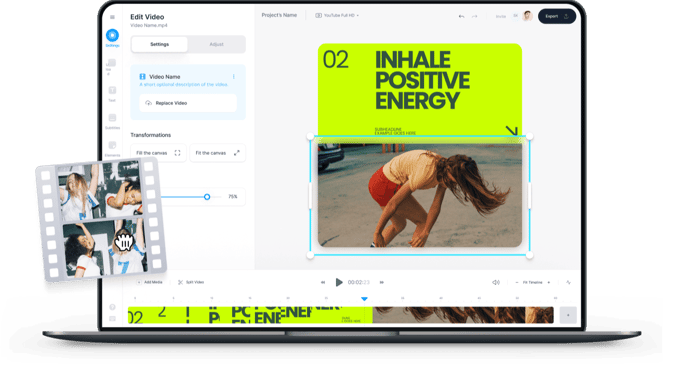 Video Collage Maker - Free & Online
Looking for a quick and simple tool to make video collages? You've come to the right place. VEED is an online video collage maker with lots of free templates for making super-cool collage videos! Just drag and drop your videos into the templates, and you're ready to go! What's more, VEED has many great editing tools to spice up your videos - filters, special effects, emojis, stickers and even an automatic subtitle generator! What's more, you can also edit, cut, split and merge videos to remove any unwanted scenes. VEED's online video editor gives you all the tools you need to create awesome video collages at your fingertips. Our modern, simple and intuitive interface makes our collage maker incredibly easy to use.
No Download Needed - VEED is a fully online video editor, and works directly from your browser. Open VEED on any browser, including Safari, Microsoft Edge, Chrome, Mozilla FIrefox, and many more. Say goodbye to clunky software and complicated video editing apps. VEED is here to simplify your journey from recording footage to making high-quality videos. Open VEED's online video editor on any device, be it your iPhone or Android Phone, Macbook, Windows PC, Linux PC, you name it.
Get Inspired
Click on a Template to get started right away. Video creation in just a few clicks.
How to Make Your Own Video Collage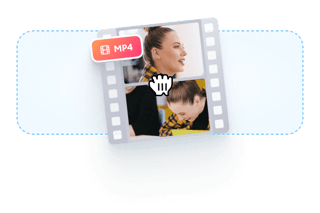 Upload Videos
Upload your video files to VEED. You can upload up to 50MB of videos for free.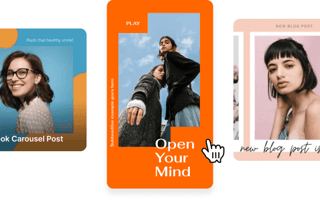 Create Collage
Video files uploaded? Excellent, now select a template from the Templates tab.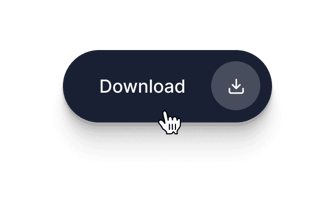 Download, Share and Promote
Video collage looking ready to go? Fabulous, click 'Export Video' to download and share!
'How to Edit a Video Online' Tutorial
Easy to Use
VEED is designed with your needs in mind. Our tool removes the need for downloading chunky software like Adobe, and saves you time and energy in learning how to use overly complex tools. Our modern and minimalistic user interface is self-explanatory and easy to navigate. This includes our mobile site, which means you can create stunning videos on the go! Whether you're a complete beginner at video editing or a seasoned pro, VEED is the perfect tool for you. All of our features can be accessed in only a few clicks of the mouse, including stickers, filters, special effects, subtitles, you name it. What's more, VEED's video editor works with numerous file types - MP4, MOV, AVI, WMV, FLV, and so many more.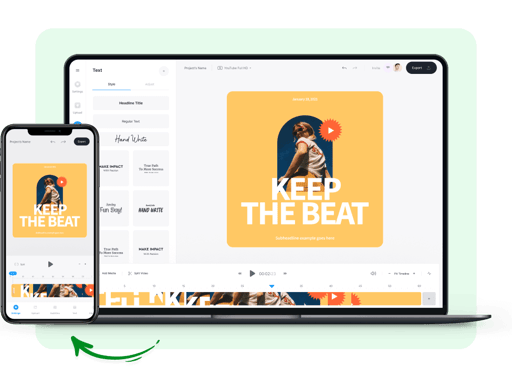 Templates
Introducing… our new, gorgeous and super-cool family of templates! We get it. Video collages aren't the easiest things to make. That's why we've eased the journey by creating a set of templates for you! Use our templates, of all different shapes and sizes, and start making your own video collage in seconds. Upload your videos, select your favourite template, and start placing your videos into the template. Our video collage maker is packed with tools to further enhance your video collage, like filters, special effects, stickers, emojis, transitions, and much more. Personalise your video collage with our wide array of tools and features. VEED's video collage maker is super-easy to use, you'll grasp it in only a few tries.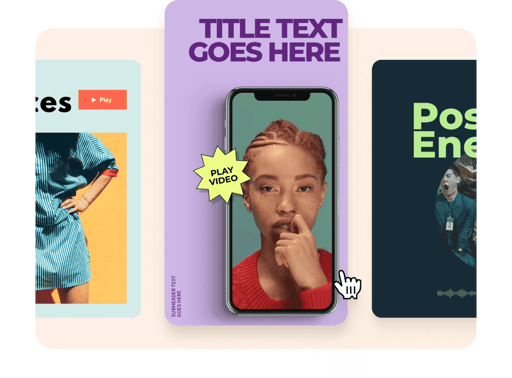 Weddings, Birthdays & Holidays
Want to compile your special memories into your own personalized video collage? Then VEED is the perfect video editing tool for you. Our range of templates cater to nearly all occasions and contexts. You can also customise your video collage to add a personal touch using our special effects, filters and stickers. Simply upload your videos in any format, and from any device. To make your video collage come to life, try adding background music of your choice! You can easily upload an audio file onto VEED and drag & drop it onto your video. Then, feel free to explore our range of stickers, emojis, filters, transitions, special effects, and much more! Use VEED's online video editor to compile your treasured moments into awesome collages for the family to enjoy!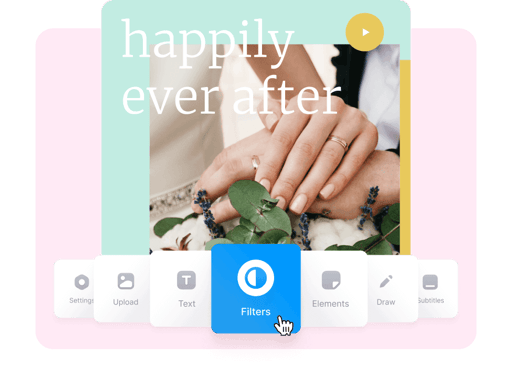 Frequently Asked Questions
What they say about VEED
Veed is a great piece of browser software with the best team I've ever seen. Veed allows for subtitling, editing, effect/text encoding, and many more advanced features that other editors just can't compete with. The free version is wonderful, but the Pro version is beyond perfect. Keep in mind that this a browser editor we're talking about and the level of quality that Veed allows is stunning and a complete game changer at worst.
Chris Y.
I love using VEED as the speech to subtitles transcription is the most accurate I've seen on the market. It has enabled me to edit my videos in just a few minutes and bring my video content to the next level
Laura Haleydt - Brand Marketing Manager, Carlsberg Importers
The Best & Most Easy to Use Simple Video Editing Software! I had tried tons of other online editors on the market and been disappointed. With VEED I haven't experienced any issues with the videos I create on there. It has everything I need in one place such as the progress bar for my 1-minute clips, auto transcriptions for all my video content, and custom fonts for consistency in my visual branding.
Diana B - Social Media Strategist, Self Employed
More than just a video collage maker
From making your video collage to creating promotional video content - you can do it all inside VEED's online video editor. Create music videos for YouTube, video montages for a product release or promo and teaser videos for your business. Whether you're a content creator, marketer or beginner editor, VEED is the best video maker for making high-quality videos for any context - personal, family, business, etc. It's super easy to use and requires no download. Start creating videos for free today. No credit card required.
Get Started Now