VEED AI
3D Mockup Generator
Bring your vision to life in 3D with VEED's 3D mockup generator tool.
Type a few words to generate original images with our AI!
Instant 3D mockup generator to save time while creating impressive content
Elevate your product presentations with VEED's cutting-edge 3D mockup generator. Whether you're a seasoned designer, marketer, or content creator, our AI-powered tool empowers you to effortlessly create stunning 3D mockups that make your products stand out. Visualize your ideas in a realistic 3D environment, showcasing your designs, books, merchandise, and more with unparalleled realism.
Our easy-to-use platform allows you to turn flat 2D designs into captivating 3D visuals with just a few clicks. No need for complex software or design skills – just add a text input and watch as your creations come to life in 3D. Customizing your mockups is a breeze, enabling you to adjust colors and other elements to match your brand's identity effortlessly. Simply add the instructions as a text input.
How to use VEED's 3D mockup generator:
1

Type a prompt

Type a word or set of words on the text field. You can combine several words with or without commas.
2

Generate image

Click on 'Generate' and watch pictures appear on your screen based on your text!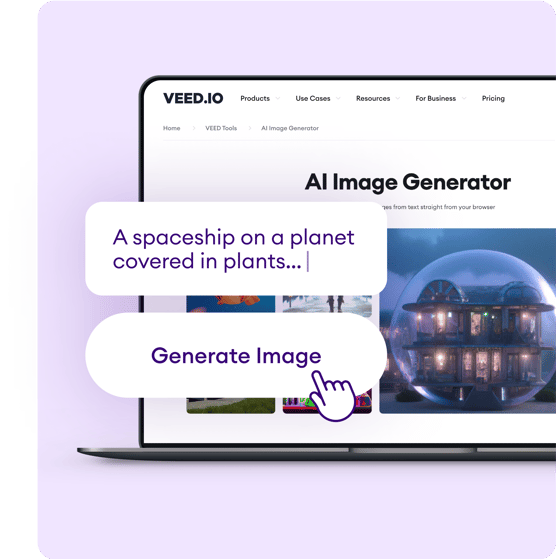 Learn more about our AI 3D mockup generator in this video:
Realistic 3D mockups from text, in a snap
Transforming your designs into captivating 3D mockups has never been easier. Our user-friendly 3D mockup generator provides a seamless experience, allowing you to see your products come to life in a matter of seconds. With VEED, you can create mockups for books, tech gadgets, fashion items, packaging, and more – all with stunning realism.
Enhance product presentations with realism
Captivate your audience and potential customers with photorealistic 3D mockups that showcase every detail of your product. Whether you're launching a new product or revamping your marketing materials, our 3D mockups add a touch of professionalism and sophistication to your presentations. You can even add audio with the help of our AI script generator.
Create impressive presentations and more
Our 3D mockup maker and AI video editor offers engaging presentations or virtual realizations of your products or designs. From the phone mockup to Instagram post mockups, the online mockup generator from VEED ensures you have immersive 3D mockups before release. Now, you can even use an AI avatar to be your presenter on your presentations/launches!
Frequently Asked Questions
What they say about VEED
Veed is a great piece of browser software with the best team I've ever seen. Veed allows for subtitling, editing, effect/text encoding, and many more advanced features that other editors just can't compete with. The free version is wonderful, but the Pro version is beyond perfect. Keep in mind that this a browser editor we're talking about and the level of quality that Veed allows is stunning and a complete game changer at worst.
Chris Y.
I love using VEED as the speech to subtitles transcription is the most accurate I've seen on the market. It has enabled me to edit my videos in just a few minutes and bring my video content to the next level
Laura Haleydt - Brand Marketing Manager, Carlsberg Importers
The Best & Most Easy to Use Simple Video Editing Software! I had tried tons of other online editors on the market and been disappointed. With VEED I haven't experienced any issues with the videos I create on there. It has everything I need in one place such as the progress bar for my 1-minute clips, auto transcriptions for all my video content, and custom fonts for consistency in my visual branding.
Diana B - Social Media Strategist, Self Employed
AI-generated 3D mockups and more!
Generating 3D mockups is just one of VEED's powerful AI features. VEED is packed with AI tools that can help with your presentations and creating video trailers and teasers for product launches, tutorials and more. Now, you can use Magic Cut to let AI automatically highlight the best clips in your videos! It's a complete professional video-editing software that lets you create stunning videos in just minutes. Explore our tools today and experience the magic of VEED's AI!
Generate 3D Mockup