Add Stickers to Video
Add stickers, logos, watermarks, emojis to videos online. No account required
Get Started
Add Stickers to Videos and Photos
Looking for stickers to add to your video? Then look no further than VEED's huge selection of stickers and emojis. On our online video editor, you'll find every type of sticker, from static and animated to cute and funky. Use VEED to add your favourite emojis and stickers to a video in just a few clicks. VEED has many playful stickers, smileys, emoticons and CTA's (Call to Action) you can position on your video. Change size, colour, rotation, and much more. Whether you're making a TikTok video, Instagram reel, a vlog or an explainer video, you will find plenty of stickers to help you get your story heard! No download needed - VEED is a simple and easy to use video editing app that works straight from your browser. Upload your file, in any format - MP4, H264, ASF, FVI, MPEG & more - season it with some cute stickers, and you're done! No need to download any cranky sticker apps. VEED 'sticks' nicely with Windows 10, Mac, Linux, and mobile devices!
How to Add Stickers to Video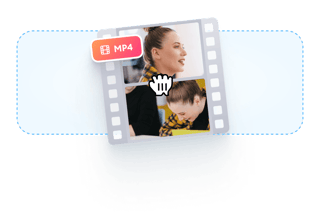 Upload Video
Upload the video you want to add stickers to. Just drag & drop, it's super easy.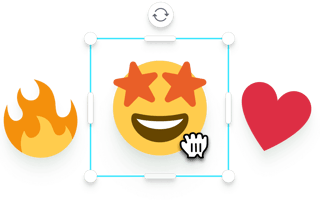 Add Stickers and Emojis
Select from the range of stickers or upload an image of your own (try using your brand's logo!)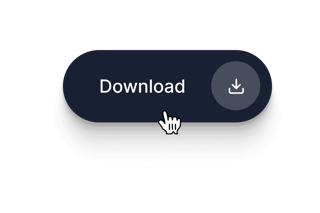 Download Video
Once you're happy with your new video, simply click download and it will render in seconds, stickers included!
'How to Add Stickers to Video' Tutorial
Upload your own images
Stay on brand by uploading your own brand logos and images for free. Upload images in any format and adjust their size, shape and rotation on our video editor. Click the 'Upload' button on the left panel, then click 'Upload Image' and choose the image you wish to upload. Alternatively, for advanced brand collaboration and control, upgrade to PRO to use our BrandKit. Brand Kit is our special feature that lets you add your own custom brand images, colors, fonts, and watermarks. You can access and reuse them whenever you like in future projects. VEED is built for the next generation of creators, with a focus on brand alignment, ease of use, convenience and quality.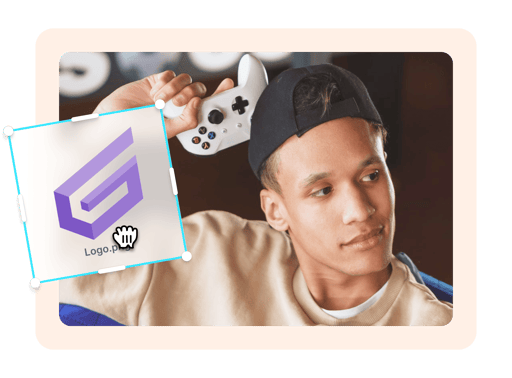 Create Viral Memes
Use VEED to create your own memes for instant messaging and social media. Stickers and emojis can help you design eye-catching and funny memes. VEED's large collection of stickers will enable you to make memes for a diverse range of audiences. So, to make your own meme, simply upload an image or video using VEED, and decorate it with text, stickers, emojis and drawings. And, if a meme isn't enough, you can also use VEED to create your own animated GIFs! Our stickers will prove equally useful in making your own personalised GIFs. When you're done crafting your own memes and GIFs, download your creations in seconds and begin sharing on your group chats and social media channels! Memes and GIFs are a fantastic way to connect with your audience. ‍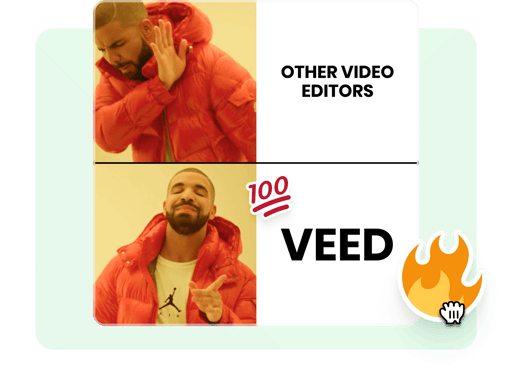 Works Everywhere
All you need is a functional browser, and you can access our stickers in no time! VEED works with Chrome, Safari, Microsoft Edge, and many more. Edit your videos on the go. No need to download any apps. Enjoy VEED's suite of stickers and emojis on PC & Mac, iPhone, iPad, tablets and Android mobile devices. No account needed, get started straight away. Or, create an account if you wish to save your videos, and access them on any device with the same login details. Don't worry about video resolution or size, VEED works with all videos in any format.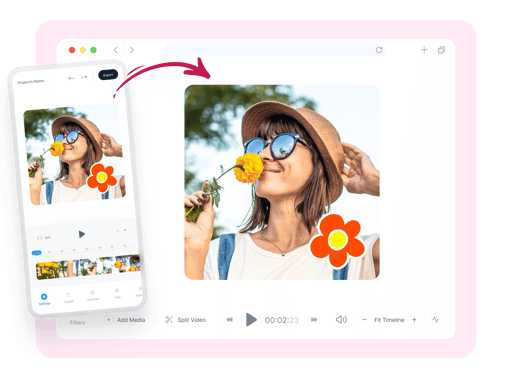 Frequently Asked Questions
What they say about VEED
Veed is a great piece of browser software with the best team I've ever seen. Veed allows for subtitling, editing, effect/text encoding, and many more advanced features that other editors just can't compete with. The free version is wonderful, but the Pro version is beyond perfect. Keep in mind that this a browser editor we're talking about and the level of quality that Veed allows is stunning and a complete game changer at worst.
Chris Y.
I love using VEED as the speech to subtitles transcription is the most accurate I've seen on the market. It has enabled me to edit my videos in just a few minutes and bring my video content to the next level
Laura Haleydt - Brand Marketing Manager, Carlsberg Importers
The Best & Most Easy to Use Simple Video Editing Software! I had tried tons of other online editors on the market and been disappointed. With VEED I haven't experienced any issues with the videos I create on there. It has everything I need in one place such as the progress bar for my 1-minute clips, auto transcriptions for all my video content, and custom fonts for consistency in my visual branding.
Diana B - Social Media Strategist, Self Employed
More than just an online stickers app!
VEED lets you add so much more than just stickers to your video! You can add filters, special effects, text, subtitles, background music, and more! Use our 'Draw' function to draw your own shapes and figures. VEED is an online video editor that will level up your social media videos, reels, explainer videos, vlogs, whatever you wish! Whether you're a beginner or pro, VEED will help you create stunning videos in only a few clicks. Simple, intuitive and easy to use, VEED empowers creators like you with the creative freedom to produce impactful and inspiring content.
Get Started