Wedding Video Maker
Celebrate your most special day with your friends with a beautiful wedding video
Choose Video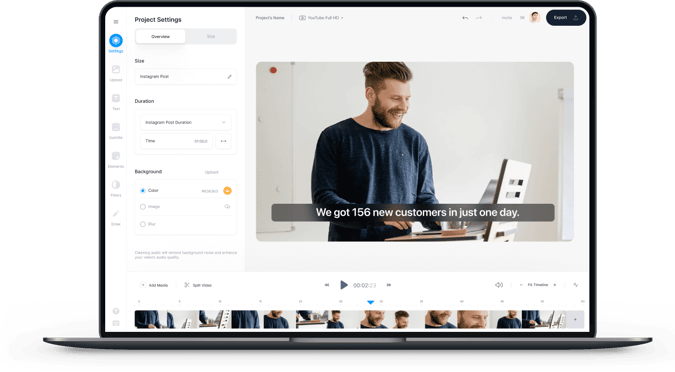 A Magical Day to Remember - In Videos
Whether it is your special day or your best friend's, one of the most amazing ways to celebrate a wedding is by creating a video that you can share with the couple's loved ones. Create a video to capture one of the most important moments in your life. With VEED, you can create a magnificent wedding video in just a few minutes. Create captions that tell your love story—how you met, and your journey together. You can add images of the memories you've shared through the years, add your theme song, and make your video as special as your wedding day!
Get Inspired
Click on a Template to get started right away. Video creation in just a few clicks.
How to Create a Wedding Video: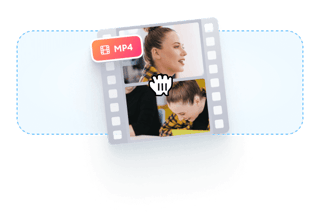 Upload your video
Upload your video or video clips of your wedding day to VEED. You can just drag and drop your file into the editor.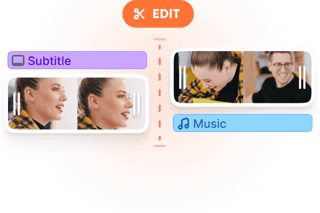 Edit your video
You can now personalize your video to share your amazing love story. Add images, background music, titles, and more.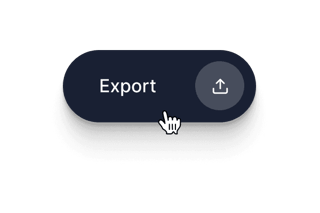 Export
When you're happy with your wedding video, just click on 'Export'. Download your video in the format that you prefer.
'Wedding Video Maker' Tutorial
Share your love story through videos
There is no better way to tell the world your beautiful love story than by creating a video that captures every special moment. You can use VEED to make this tale even more special! VEED features a whole range of video editing tools that are free to use. You don't need to add the cost of video editing to your wedding expenses anymore. You can use our camera filters to achieve the effect you want on your video; add the nostalgia factor by using vintage filters! Split, cut, and trim your video, then rearrange clips to organize how you want to present your story.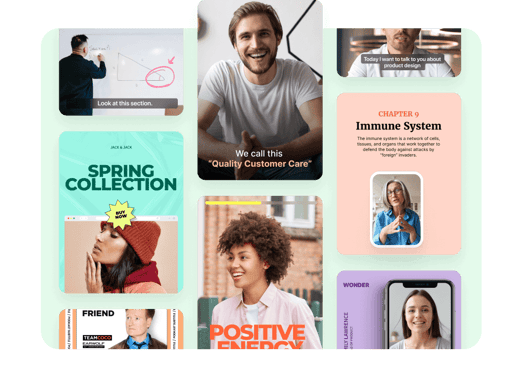 Add titles, headings, and text
Don't just show footage and images—personalize your video by adding text, titles, and headings! Help your friends and family remember this day by adding messages, dates, and other important information in your video. You can choose from a wide variety of fonts, styles, and colors to match your wedding video. Add titles to indicate the important moments, whether they're from your engagement, anniversary, or your wedding day itself. You can even add subtitles so your loved ones can read your wedding vows as they watch. VEED can automatically generate subtitles for you. All these only take a few minutes!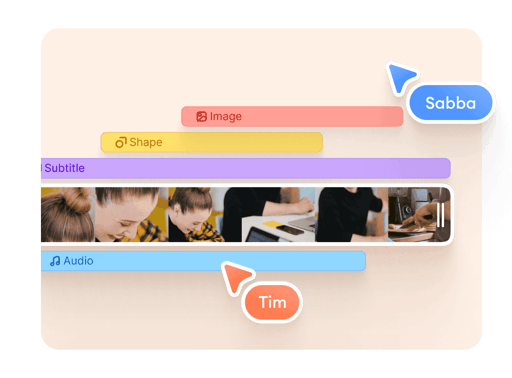 Use and customize stock videos and transitions
VEED also features a variety of stock videos that you can add to your wedding video. Choose one that matches your wedding day and customize the text and images—already designed for a perfect wedding video. You don't need professional experience. Just drag and drop elements into the video frame! You can also add transitions to indicate the timelines in your love story. Choose from different transition effects like Dissolve, Zoom, and more. You can even make your video clips slide in or swipe down. It is incredibly easy to do. Just click on Transitions, select a style, and drag and drop it in between clips. Create a fantastic wedding video, hassle-free!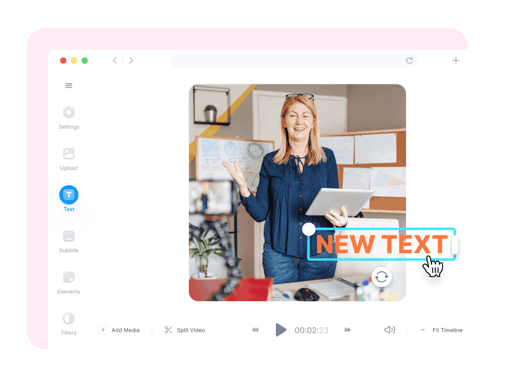 Frequently Asked Questions
What they say about VEED
Veed is a great piece of browser software with the best team I've ever seen. Veed allows for subtitling, editing, effect/text encoding, and many more advanced features that other editors just can't compete with. The free version is wonderful, but the Pro version is beyond perfect. Keep in mind that this a browser editor we're talking about and the level of quality that Veed allows is stunning and a complete game changer at worst.
Chris Y.
I love using VEED as the speech to subtitles transcription is the most accurate I've seen on the market. It has enabled me to edit my videos in just a few minutes and bring my video content to the next level
Laura Haleydt - Brand Marketing Manager, Carlsberg Importers
The Best & Most Easy to Use Simple Video Editing Software! I had tried tons of other online editors on the market and been disappointed. With VEED I haven't experienced any issues with the videos I create on there. It has everything I need in one place such as the progress bar for my 1-minute clips, auto transcriptions for all my video content, and custom fonts for consistency in my visual branding.
Diana B - Social Media Strategist, Self Employed
More than a Wedding Video Maker
You can make any moment special by using VEED to edit your videos. Apart from wedding videos, you can create special video greetings, music videos, and so much more. There are so many tools and features available for you to use for free. Be creative and play around with our transitions, video effects, and subtitle generator. Create funny videos that you can share on YouTube and social media. All these and more, straight from your browser!
Choose Video