Watermark Maker
Professional-grade watermark creator for marketers and content creators. Protect your brand and intellectual property with ease.
Add Watermark to Video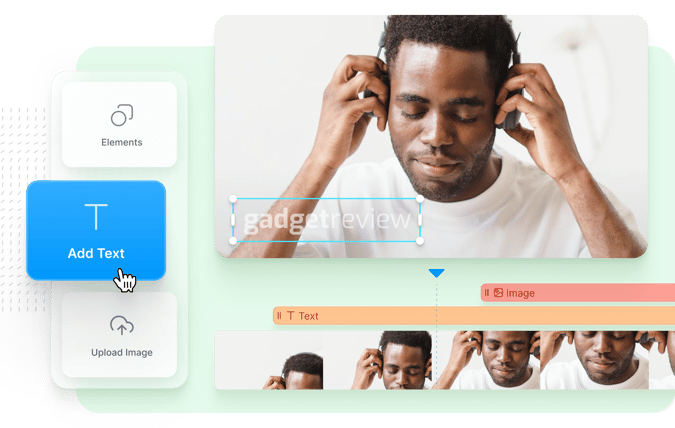 VEED's Watermark Wizard: Protect Your Brand with Our Professional Watermark Maker
As a marketer or content creator, you understand the importance of protecting your brand and creative assets. That's where VEED's professional-grade watermark maker comes in. With our online watermark creator, you can easily add visual watermarks to your digital images and videos, safeguarding them from unauthorized use or theft. Our watermark maker is designed to be user-friendly and efficient, allowing you to create custom watermarks in just a few clicks. Choose from a variety of watermark styles, to match your brand's style and identity. VEED's video editor tool is completely online, which means you can use it from anywhere, at any time. Plus, it's compatible with a wide range of file formats, so you can easily watermark all of your digital assets, from images to videos. With VEED you can highlight important information, add fun elements like stickers and GIF's to captivate the audience, and even add subtitles for better reach and engagement. Though a lot of features on VEED are free, there are some templates and features which need you to purchase a subscription. You can check our pricing page for more information.
How to Add Watermark to Videos: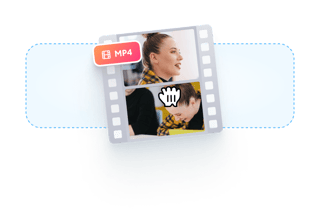 Upload a Video or Create One Using Template
Begin by uploading pictures and video clips on VEED. You can add as many as you want and even rearrange in the order you prefer. You can alternatively record your screen or videos using the webcam. Lastly, you may use a template from our library.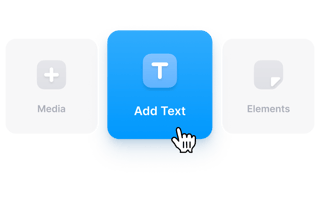 Add Watermark, Transitions, Elements and Animations
Add a text or logo watermark from the text and elements tab in the left pane. You can adjust the transparency by reducing color and outline opacity. With VEED, you can add transition effects for a smoother flow. Go to 'Elements' in the left panel to add stickers, GIFs, bars and more. You can also add text or subtitles.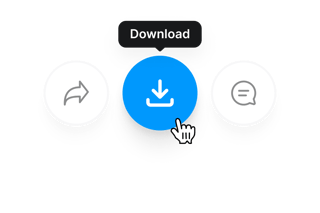 Explore Text-to-Speech and Download
Use the amazing tools on VEED to make professional and interesting animated videos. You can even convert text to voice. Once you're done, click on export and then download the video. You can share the video on social media as well.
A Walkthrough of VEED's Watermark Creator Tool:
Protect Your Brand with Custom Watermarks
With our professional-grade watermark maker, you can easily create custom watermarks that reflect your brand's style and identity. Choose from a variety of watermark styles, including text watermarks, image watermarks, and logo watermarks, and apply them to all of your digital assets. By adding watermarks to your content, you protect your brand from unauthorized use and ensure that your content is attributed to you.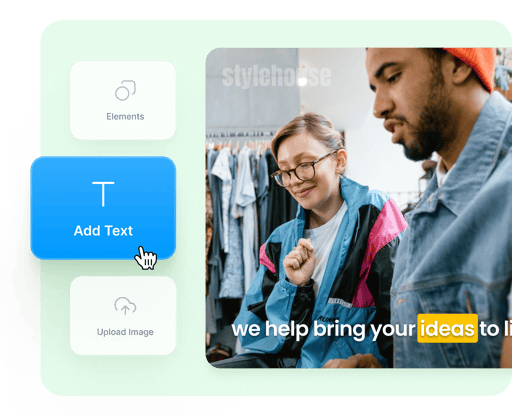 Promote Your Content and Boost Your Brand's Visibility
In addition to protecting your brand, our watermark maker can also help you promote your content and increase brand visibility. By adding watermarks to your digital assets, you ensure that your brand is always visible, even when your content is shared or reposted. This can help increase brand recognition and drive traffic back to your website or social media channels.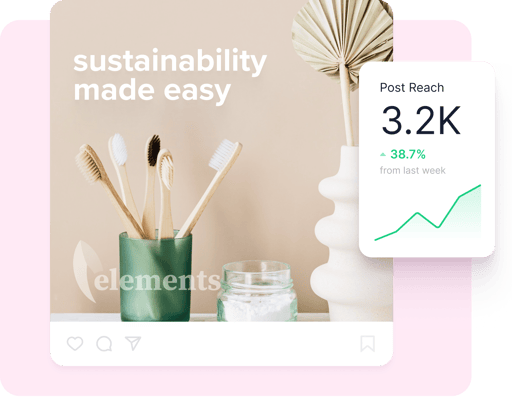 Create Professional Videos with Ease
VEED is an easy to use and powerful video editing app you can use to create videos. You can easily add animated text, subtitles and even auto-transcribe due to in-built AI in our video editing tool. Moreover, you can add CTAs to boost conversion compared to videos without stickers and animations. Sell your brand story or information without having to worry about professional video editing skills!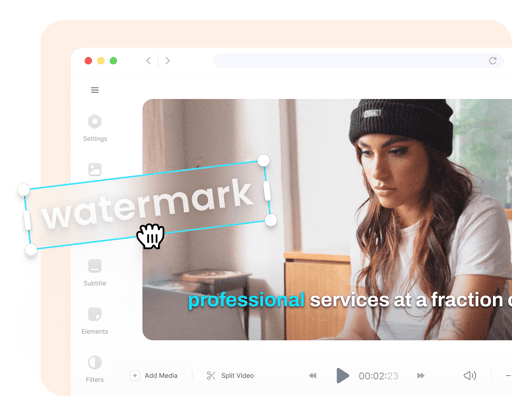 Frequently Asked Questions
What they say about VEED
Veed is a great piece of browser software with the best team I've ever seen. Veed allows for subtitling, editing, effect/text encoding, and many more advanced features that other editors just can't compete with. The free version is wonderful, but the Pro version is beyond perfect. Keep in mind that this a browser editor we're talking about and the level of quality that Veed allows is stunning and a complete game changer at worst.
Chris Y.
I love using VEED as the speech to subtitles transcription is the most accurate I've seen on the market. It has enabled me to edit my videos in just a few minutes and bring my video content to the next level
Laura Haleydt - Brand Marketing Manager, Carlsberg Importers
The Best & Most Easy to Use Simple Video Editing Software! I had tried tons of other online editors on the market and been disappointed. With VEED I haven't experienced any issues with the videos I create on there. It has everything I need in one place such as the progress bar for my 1-minute clips, auto transcriptions for all my video content, and custom fonts for consistency in my visual branding.
Diana B - Social Media Strategist, Self Employed
More Than Just an Online Watermark Maker
VEED is a fully-fledged online video editing platform that allows you to create stunning videos for online viewing and beyond. All you need to do is hit that blue button and you can try the range of editing tools - text, subtitles, color grading, progress bar animations and more. Enter the world of online video editing, with VEED.
Add Watermark to Video