Education Intro Maker
Create compelling and engaging, professional education intros with VEED's video templates.
Create Education Intro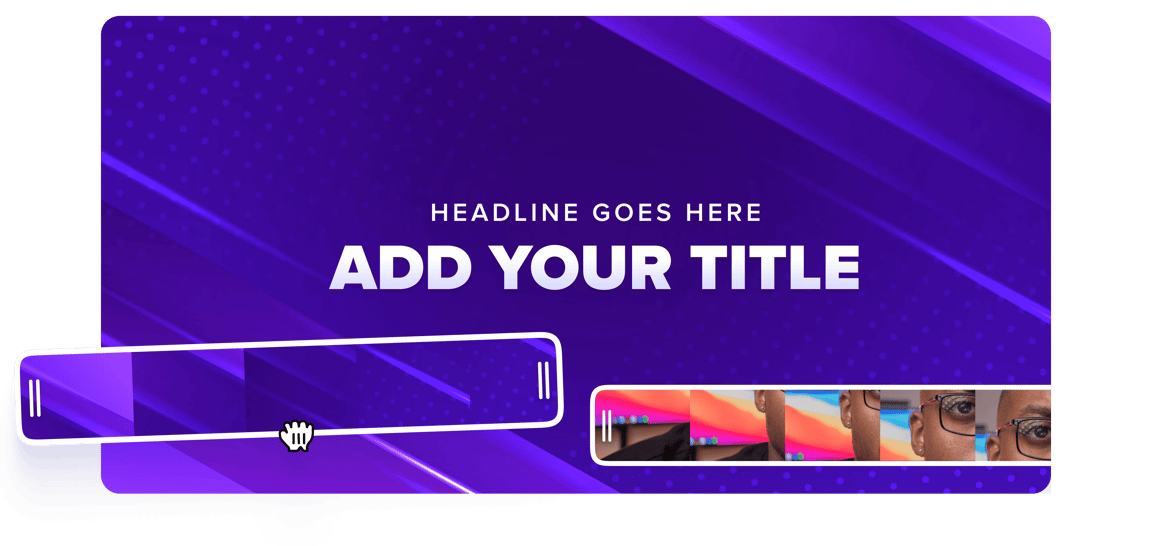 Create Engaging Education Intros with VEED's Video Maker
Welcome to VEED, the online video editing tool that makes it easy to create professional-looking education intros. Our education intro maker offers a wide range of customization options for professionals and teachers to create engaging and informative intros for their educational content. Did you know that adding an intro to your educational video can increase engagement by up to 35%? With our education intro maker, you can choose from a variety of design options to create a custom intro that reflects your brand's style and message. Whether you're creating training videos, online courses, or educational content for social media, our video editing tool can help you create an intro that captures your audience's attention. With VEED you can highlight important information, add fun elements like stickers and GIF's to captivate the audience, and even add subtitles for better reach and engagement. Though a lot of features on VEED are free, there are some templates and features which need you to purchase a subscription. You can check our pricing page for more information.
How to Create Education Intro Videos:
1

Upload a Video or Create One Using Templates

Begin by uploading pictures and video clips on VEED. You can add as many as you want and even rearrange in the order you prefer. You can alternatively record your screen or videos using the webcam. Lastly, you may use a template from our library.
2

Edit with Transitions, Images and Animations

With VEED, you can add transition effects for a smoother flow. Go to 'Elements' in the left panel to add stickers, GIFs, bars and more. You can also add text or subtitles. You can even convert text to voice.
3

Download the Video and Share on Social Media

Use the amazing tools on VEED to make professional and interesting videos. Once you're done, click on export and then download the video. You can share the video on social media as well.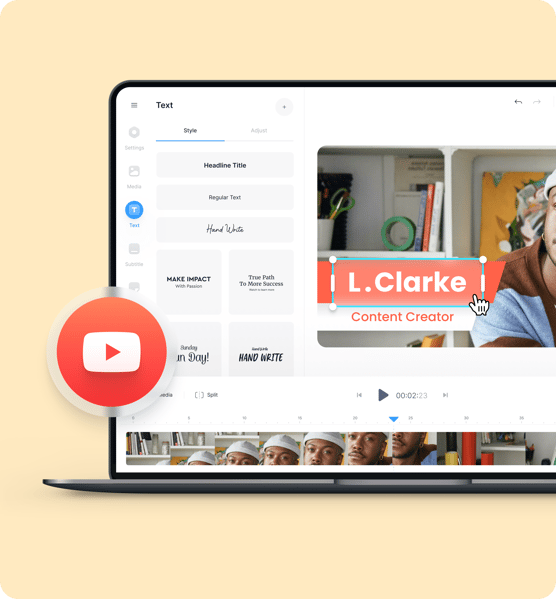 A Walkthrough of VEED's Education Intro Maker Tool:
Customize Your Intros with Ease
According to a recent survey, 78% of viewers said that the quality of a video's introduction influences their decision to watch the entire video. With our education intro maker, you can easily customize your intros with your own branding and messaging. With our user-friendly interface, you can upload your own content, choose a design, and add text and logos to create an intro that reflects your brand's style and message.
Engage Your Audience with Eye-Catching Intros
Did you know that videos with a custom intro are more likely to be shared on social media? By using our education intro maker, you can create an eye-catching intro that captures your audience's attention and sets the tone for your educational content. By customizing your intro with our video editing tool, you can make your content more engaging and memorable for your audience.
Save Time and Effort with VEED's Education Intro Maker
According to a recent study, the average person spends 6 hours per week watching online videos. Our online education intro maker is designed to be efficient and user-friendly, allowing you to create custom intros in just minutes. VEED is an easy to use and powerful video editing app you can use to create videos. You can easily add animated text, subtitles and even auto-transcribe due to in-built AI in our video editing tool.
Frequently Asked Questions
What they say about VEED
Veed is a great piece of browser software with the best team I've ever seen. Veed allows for subtitling, editing, effect/text encoding, and many more advanced features that other editors just can't compete with. The free version is wonderful, but the Pro version is beyond perfect. Keep in mind that this a browser editor we're talking about and the level of quality that Veed allows is stunning and a complete game changer at worst.
Chris Y.
I love using VEED as the speech to subtitles transcription is the most accurate I've seen on the market. It has enabled me to edit my videos in just a few minutes and bring my video content to the next level
Laura Haleydt - Brand Marketing Manager, Carlsberg Importers
The Best & Most Easy to Use Simple Video Editing Software! I had tried tons of other online editors on the market and been disappointed. With VEED I haven't experienced any issues with the videos I create on there. It has everything I need in one place such as the progress bar for my 1-minute clips, auto transcriptions for all my video content, and custom fonts for consistency in my visual branding.
Diana B - Social Media Strategist, Self Employed
More Than Just an Education Intro Maker
VEED is a fully-fledged online video editing platform that allows you to create stunning videos for online viewing and beyond. All you need to do is hit that blue button and you can try the range of editing tools - text, subtitles, color grading, progress bar animations and more. Enter the world of online video editing, with VEED.
Create Education Intro