Video Banner Maker
Create video banners for your YouTube channel and website, and establish your brand on your social media pages!
Create a video banner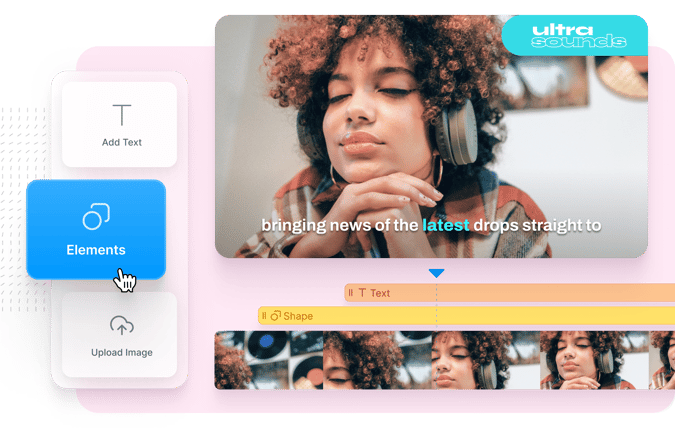 Establish your brand online by adding a video banner on your website, YouTube channel, and other pages
Create a video banner that you can use as featured video or trailer on your YouTube channel. Optimize it by selecting the YouTube preset from the settings or select from any of the YouTube templates we offer from our collection. Adding a banner on your YouTube channel helps you establish your brand online. You can also add your logo, brand colors, and fonts using our brand kit. Our brand kit is available to our premium subscribers (check our pricing page for more info.)
VEED gives you access to a complete suite of professional video editing tools that lets you create multiple content fast—so you can prioritize establishing your presence on social media, instead of configuring complex settings within an expensive video editor. Export your videos in HD or 4K to ensure that they get more views, helping you grow your following!
Get inspired
Click on a template to get started right away. Content creation in just a few clicks.
How to create a video banner: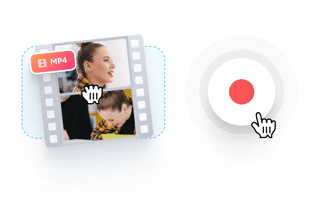 Upload, record, or start with a template
Upload your video to VEED or start recording using our online webcam recorder. You can also drag and drop your files into the editor. Or start with a video template!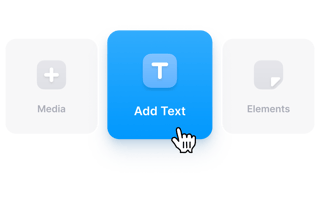 Personalize, optimize, and establish your brand
Our wide range of video editing tools lets you personalize your videos so you can stay on brand across all your content. Add your brand images, watermark, add a CTA, and more! Select a preset from the size settings to optimize your videos for different channels and social pages.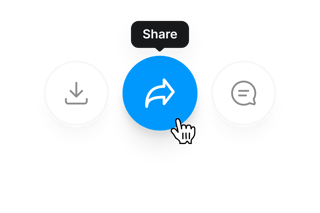 Post on your channel
Export your video and post it as a banner, featured video, or trailer on your YouTube channel, website, blog, and other social media pages!
'Video Banner Maker' Tutorial
Content creation made faster with templates
Whether you're creating a video to use as a banner or creating video content to post on your channel, VEED makes it fast and painless with ready-to-use, highly customizable video templates! Quickly replace placeholder text, images, music, and more. You can add your website to get more traffic, add CTA buttons, product information, and your logo.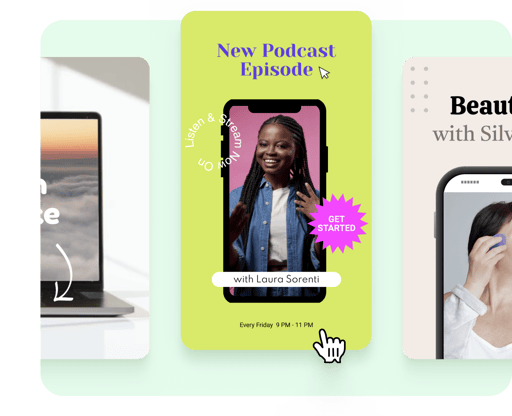 Add royalty-free stock media to create compelling content
Select from our library of royalty-free stock audio and video clips to make your content more compelling to your viewers (available in premium). You can add background music and sound effects. Add stock videos to save on your content creation time and budget—allowing you to create and schedule video posts for all your channels efficiently. Plus, make use of our Elements tool to add animations, text, images, and more.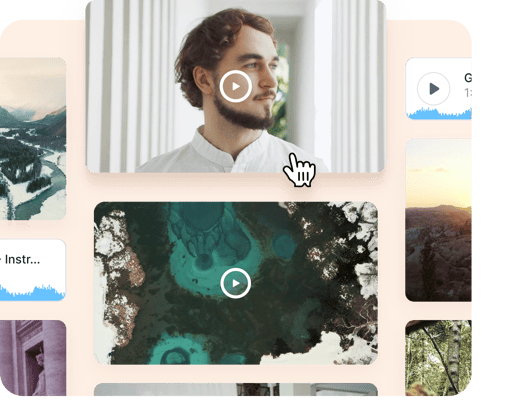 Add subtitles to make your video accessible across regions
If you want to localize your content for different regions, you can add subtitles automatically to your videos. With an accuracy rating of 95% across languages, you can save time by simply fine-tuning words and phrases, instead of manually typing subs. Majority of videos are also viewed with the sound off on mobile. Adding subtitles is a great way to make sure that your videos get viewed on all platforms!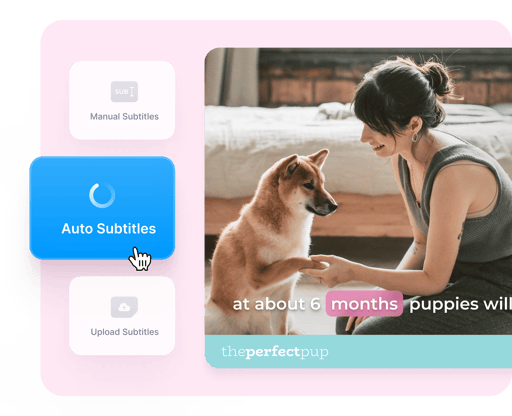 Frequently Asked Questions
What they say about VEED
Veed is a great piece of browser software with the best team I've ever seen. Veed allows for subtitling, editing, effect/text encoding, and many more advanced features that other editors just can't compete with. The free version is wonderful, but the Pro version is beyond perfect. Keep in mind that this a browser editor we're talking about and the level of quality that Veed allows is stunning and a complete game changer at worst.
Chris Y.
I love using VEED as the speech to subtitles transcription is the most accurate I've seen on the market. It has enabled me to edit my videos in just a few minutes and bring my video content to the next level
Laura Haleydt - Brand Marketing Manager, Carlsberg Importers
The Best & Most Easy to Use Simple Video Editing Software! I had tried tons of other online editors on the market and been disappointed. With VEED I haven't experienced any issues with the videos I create on there. It has everything I need in one place such as the progress bar for my 1-minute clips, auto transcriptions for all my video content, and custom fonts for consistency in my visual branding.
Diana B - Social Media Strategist, Self Employed
More than a video banner maker
VEED lets you do so much more than just create video banners for your channel and social media pages! It's a professional video editing software that makes video content creation efficient and fun. Don't waste your time configuring complex settings using expensive video editing apps! VEED lets you create professional-looking videos fast—without the learning curve. So you can focus on being creative and growing your audience!
Create a video banner