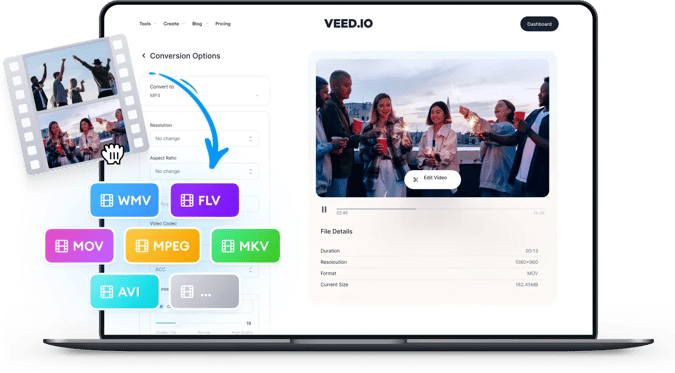 FLAC
FLAC files cannot be opened on most Mac, iOS or Android devices. FLACs usually require plugins or conversions before you can open them without trouble. If you still want to open a FLAC file, then download VLC Media player on your device, or convert it to a more compatible format like MP3.
However, FLAC still offers great quality audio, because its compression doesn't reduce its sound quality. The FLAC compression reduces file size by over half, making it easy to store in your device or share over the internet. FLAC is an open-source and lossless compression format. Its full name is "Free Lossless Audio Codec".
OGG
OGG files store music, artist info and metadata. Audio stored in OGG usually has better sound quality than MP3. You can easily play your OGG file on most Windows and Android devices, but not as easily on MacOS or iOS. Use Microsoft Groove Music to open OGG files in Windows devices. To play your OGG file on Apple devices, use VLC Media Player or convert it to MP3 or AAC.
Developed by Xiph.org, the OGG container stores audio in the free and open-source Vorbis compression. OGG files created before 2007 may contain video, as it was once used as a multimedia container format.
How to Convert FLAC to OGG:
1

Select a file format

Click on the first box and select FLAC as the file format then click on the box next to it and select OGG.
2

Upload and convert

Click on 'Choose File' and select your FLAC file from your folders. You can also drag and drop the file into the box. Click on 'Convert File'.
3

Download file

Click on the Download button and your OGG file will be saved to your device in a matter of seconds.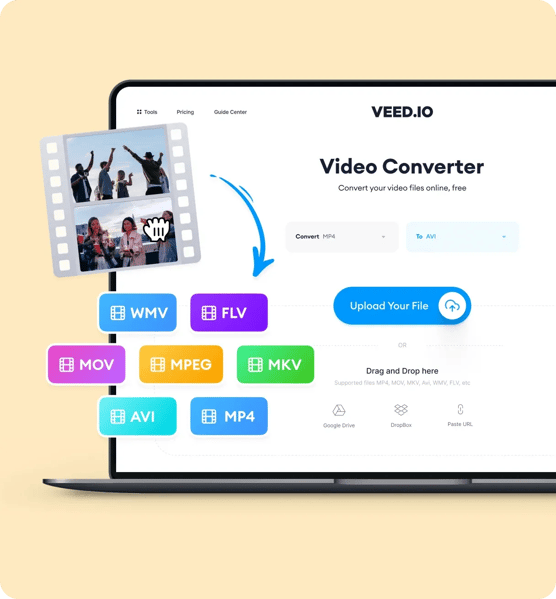 'Convert FLAC to OGG' Tutorial
Frequently Asked Questions
More than a FLAC to OGG converter
VEED can do so much more than just convert your FLAC files to OGG or other audio formats. VEED can edit, trim and refine your audio files to make them sound extra professional. You can also edit videos on VEED using our powerful and easy to use video editor. Try our video editor today and start creating stunning videos straight from your browser!
FLAC-Datei auswählen