Video Frame Rate Converter
Adjust your video's frame rate to the highest setting available to optimize playback
Adjust video frame rate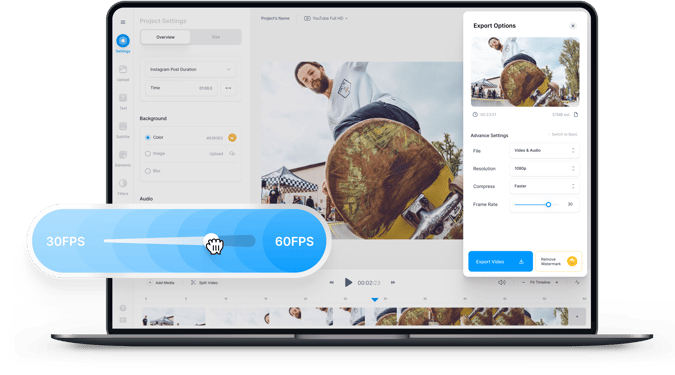 Optimize playback with VEED's frame rate converter
Optimize your video's playback by adjusting its frame rate to the highest setting available for your file. Use VEED as a frame rate converter to adjust your video's frame rate online. Depending on your video file, you can set the frame rate to 16, 24, 30, or 60 FPS. You can even lower your video's frame rate to create a stop-motion video effect or a GIF. Slowing down your video's frame rate will also reduce its file size and make it easier to export. Increase the video's frame rate limit to the highest setting available for the file to make it appear smoother and less jumpy. VEED supports all popular video file formats, including mp4, h264, MPEG, and more! Export your video in the highest quality.
How to change your video's frame rate: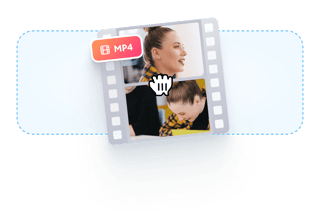 Upload or record
Upload your video to VEED or start recording using our online webcam recorder. You can also edit your video using our full suite of video editing tools.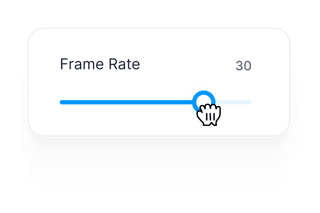 Edit video and change the frame rate
When you're done editing, choose the frame rate setting for your video under the Export options. Note that the maximum FPS for your video would depend on your file.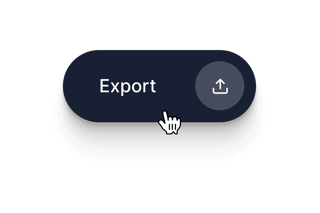 Export and share!
Export and download your video and share!
Watch this video to learn more about adjusting your video's frame rate:
Timelapses and Slow MotionsTimelapses and Slow Motions
Fancy making an eye-catching time-lapse, or a hilarious slow-mo? If so, then why not try VEED's online speed changer? Use VEED's speed changer to double your video speed, halve it, or simply choose your own number to increase or decrease speed by! Click the video track on the timeline, and find the 'Speed' section on the Settings menu. Use our off-the-shelf options or click 'Custom' to insert your own number.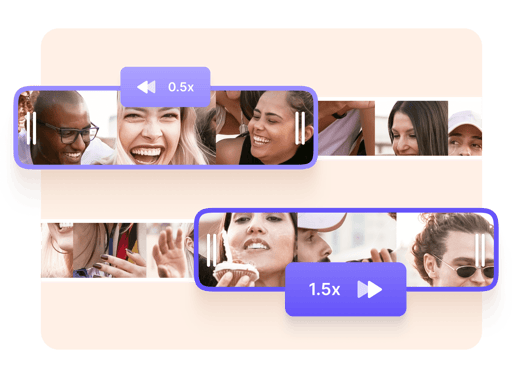 Compress Videos
VEED has an online video compression tool to make your videos easier to share and attach to emails. Use VEED's compression tool to reduce file size and increase its compatibility with streaming services and social media sites. Spend less time waiting for your videos to render, buffer and download. Our compression tool also lets you change a video's frame rate, and further maximise its quality and functionality. VEED is packed with tools to help streamline your video creation journey.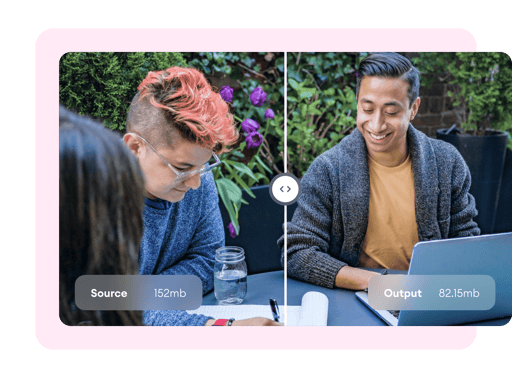 Animated GIFs
Making your own animated GIFs is an excellent way to connect with your audience. GIFs are known to have a lower frame rate. Upload a video and lower its frame rate to convert it into a GIF. Use VEED to cut, trim and edit any video footage to remodel as GIF. You can also add text, stickers, emojis and drawings to give your animated GIFs a personal touch. VEED lets you download your videos in the GIF format, so you can share it on social media and instant messaging.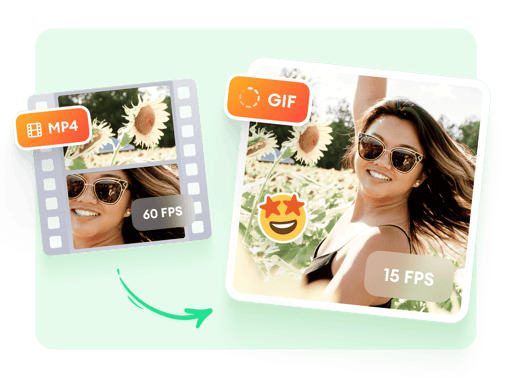 Frequently Asked Questions
What they say about VEED
Veed is a great piece of browser software with the best team I've ever seen. Veed allows for subtitling, editing, effect/text encoding, and many more advanced features that other editors just can't compete with. The free version is wonderful, but the Pro version is beyond perfect. Keep in mind that this a browser editor we're talking about and the level of quality that Veed allows is stunning and a complete game changer at worst.
Chris Y.
I love using VEED as the speech to subtitles transcription is the most accurate I've seen on the market. It has enabled me to edit my videos in just a few minutes and bring my video content to the next level
Laura Haleydt - Brand Marketing Manager, Carlsberg Importers
The Best & Most Easy to Use Simple Video Editing Software! I had tried tons of other online editors on the market and been disappointed. With VEED I haven't experienced any issues with the videos I create on there. It has everything I need in one place such as the progress bar for my 1-minute clips, auto transcriptions for all my video content, and custom fonts for consistency in my visual branding.
Diana B - Social Media Strategist, Self Employed
More than just a frame rate converter!
VEED lets you change much more than a video's frame rate! Compress, cut, trim, or split your video. Add subtitles, text, background music, and remove unwanted background noise. VEED has a wide array of super-cool features to enhance the quality of your videos. Use VEED's online video editor to effortlessly edit, refine and improve your videos and maximise their reach on social media. All our tools can be accessed online, no need to download anything. Simple and user-friendly, VEED empowers creators like you with the tools needed to produce impactful and inspiring content.
Adjust video frame rate