Annotate YouTube Video
Transform your YouTube videos with annotations. Add text, shapes, arrows, and more online. No download required.
Get Started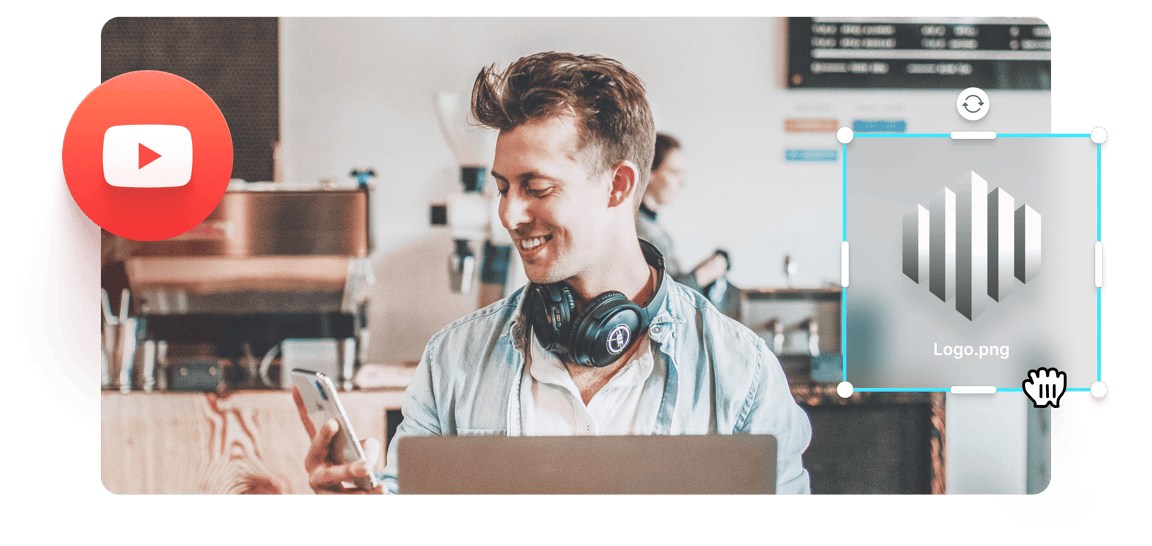 Create YouTube Annotations Online
Are you looking to take your YouTube channel to new heights? You can annotate any YouTube videos online with ease using VEED. Our online video editor offers a range of annotation tools including drawings, texts, images, arrows, and more. It has an intuitive interface that allows you to add annotations of all shapes, sizes, and colors to your YouTube videos. Need to point something out? Just add a giant arrow! Want to provide more detail? Draw on your video, add elements, and text. The creativity is in your hands! If annotations aren't enough for you, enhance your videos further by adding stickers, subtitles, and background music! Our suite of features will help make your YouTube videos more engaging than ever before.
VEED is an online video editor that doesn't require you to download anything. Simply open the website in your browser, and start editing our YouTube videos in seconds. Upload your video file and annotate as desired. VEED works with MPEG, MP4, AVI, FLV, and more. When you're done editing, download your video straight from the website. VEED is compatible with Windows 10, Mac, Linux, and mobile devices.
How to annotate your YouTube video:
1

Upload

Upload your video to VEED. You can drag and drop your files into the editor
2

Annotate your YouTube video

Click the "Draw" tool - select the brush stroke, color, and size. You can also add elements like speech bubbles, pointers, and more to make your YouTube video fun and engaging.
3

Export

After editing, click Export to download your annotated video and share!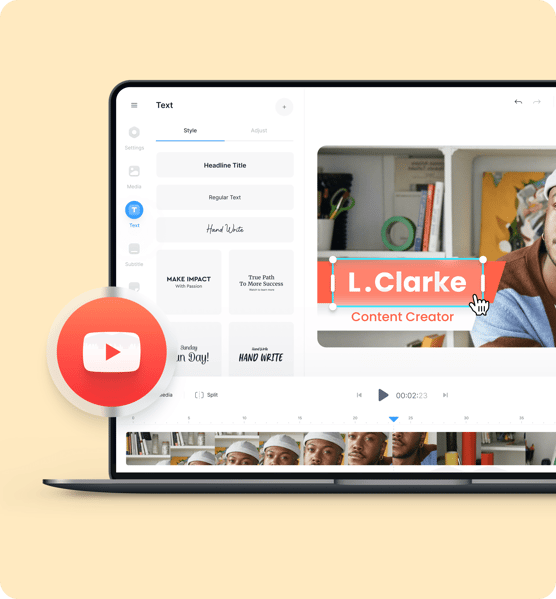 'How to Annotate Your YouTube Video' Tutorial
Elevate Your YouTube Presence
Want to boost your YouTube channel's visibility? Add Annotations! Our powerful video editor is packed with features that will take your channel to the next level. With just a few clicks, you can add annotations to any video. Choose from a variety of elements including text, speech bubbles, drawings, and more to create a unique viewing experience. Personalize your annotations by selecting the color, font, position, and timing, so they appear exactly how and when you want them. By adding relevant and visually appealing annotations, you'll not only enhance the viewing experience but also drive more traffic to your channel.
Transform Your Videos and Increase Engagement
Adding annotations to your video is a powerful way that can help you boost engagement on your YouTube channel. By adding text, images, and other elements to your videos you can encourage viewers to subscribe, comment, promote, and draw on your videos to highlight key information. This will encourage viewers to watch more of your content, which can lead to increased engagement that can help you achieve your goals.
Unleash Your Creativity!
Your YouTube channel is a reflection of your personal brand and style. Use annotations to add your own voice to your videos, whether it's through adding stickers, sound effects, progress bars, speech bubbles, and more. Create a consistent look and feel for your channel, through the use of color scheme or font. By adding relevant and visually appealing annotations, you'll not only enhance the viewing experience but also drive more traffic to your channel.
Frequently Asked Questions
What they say about VEED
Veed is a great piece of browser software with the best team I've ever seen. Veed allows for subtitling, editing, effect/text encoding, and many more advanced features that other editors just can't compete with. The free version is wonderful, but the Pro version is beyond perfect. Keep in mind that this a browser editor we're talking about and the level of quality that Veed allows is stunning and a complete game changer at worst.
Chris Y.
I love using VEED as the speech to subtitles transcription is the most accurate I've seen on the market. It has enabled me to edit my videos in just a few minutes and bring my video content to the next level
Laura Haleydt - Brand Marketing Manager, Carlsberg Importers
The Best & Most Easy to Use Simple Video Editing Software! I had tried tons of other online editors on the market and been disappointed. With VEED I haven't experienced any issues with the videos I create on there. It has everything I need in one place such as the progress bar for my 1-minute clips, auto transcriptions for all my video content, and custom fonts for consistency in my visual branding.
Diana B - Social Media Strategist, Self Employed
More than annotating YouTube videos
VEED is more than just a tool for annotating YouTube videos. It is a fully packed online video editing platform that offers a range of features and tools to help you create engaging and professional-looking content. From adding text and images to your videos to applying filters, transitions, and effects, you can do it all with VEED. It also supports automatic subtitles, audio editing, and collaboration with team members. With VEED, you have all the tools you need to create, edit, and share videos that stand out from the crowd. Try VEED today and start creating amazing videos in just a few clicks!
Get Started