Annotate Video
Write, draw on, circle, add arrows and more to your videos. Online, no account required
Get Started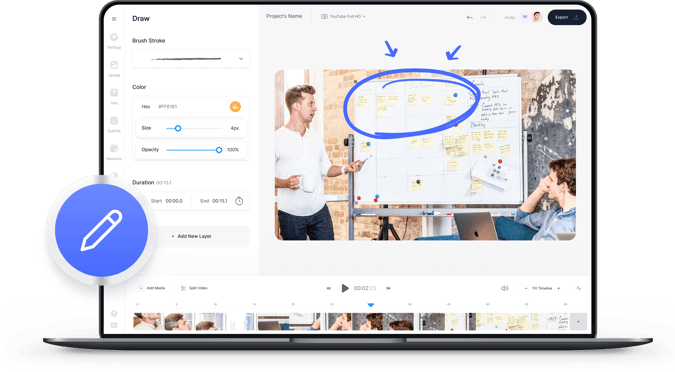 Annotate Video
Do you want to annotate your video online? Now, you can do that and more with VEED's online video editor. Add annotations to any video online with our simple and easy to use video editor. You can draw, add text, add images, progress bars, arrows and much more! Try out the popular Scribble effect and add an artistic flair to your video! If annotations are not enough, you can also add subtitles, translations, background music, and many more cool features to make your videos more engaging! Our suite of annotations are great for making training videos, walkthrough videos, tutorials and much more. What's more, our tool is incredibly easy to use. You will grasp our tool and its features in a matter of minutes. Our simple online video editor gives you every tool you need to create great content online, and fast. No download needed -  VEED is a versatile and powerful video editor that works straight from your browser. Simply open VEED in your browser, and start editing in seconds. Upload your file, in any format - MP4, MPEG, AVI, FLV, & more - annotate as desired, and download your annotated video straight from your browser. No need to waste your time downloading apps or software. VEED is compatible with Windows 10, Mac, Linux, and mobile devices.
How to Annotate your Video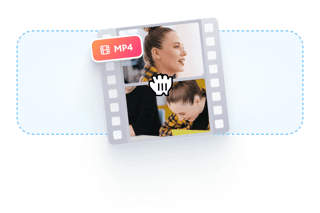 Upload
Upload the video you wish to annotate. All video file formats are supported.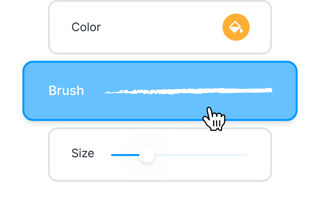 Annotate Video
Click 'Draw' - select brush size, colour, opacity - and get annotating your videos! You can also click 'Text' to write your annotations.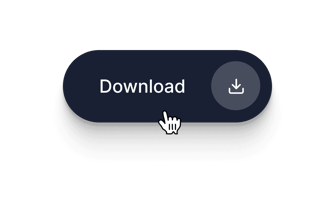 Download
Finally, click the download button to save your new video with annotations included.
'How to Annotate your Video' Tutorial
Create How-to Videos
Annotations are super-useful for creating how-to videos and product demonstrations. Use our tools to guide your viewers through every step of your product or service. You can draw, label, point, animate, scribble, and make your video a joy to watch! Feel free to also edit your audio, add a voice commentary, or catchy background music. What's more, you can also add subtitles using our automatic subtitles generator, and remove annoying background music using our background noise remover. VEED's suite of annotations will help to grant you a competitive edge, and form strong connections with your audience.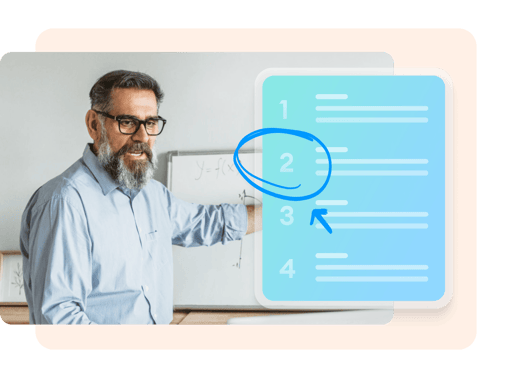 Timed Drawing
Add timed drawing layers to make your annotations appear and disappear with ease. Our timed drawing tool is perfect if you only wish to annotate a specific segment of your video. Use our intuitive and adaptable timed drawing feature to add your annotations on a selective basis. Simply select the start time and end time of your annotation in the 'Duration' box below, and see your annotations appear at just the right time you need them to. You can also change the size, colour and texture of the brush, and give your videos a personal and unique feel. Draw, text, scribble and annotate with ease, VEED's online annotator works with you and not against you.
Perfect for Collaboration
VEED is a tool that makes remote work and collaboration easier than ever. Work together on projects from anywhere, and for any project - social media, marketing, education, group presentations, you name it! Edit as many videos as you like, and reshape them into professional-grade videos that'll capture any bored pair of eyes! Create an account to save your videos on our website, and then find them whenever you sign in. VEED is built for the next generation of creators, with a focus on quality, simplicity, ease, and ultimately, collaboration.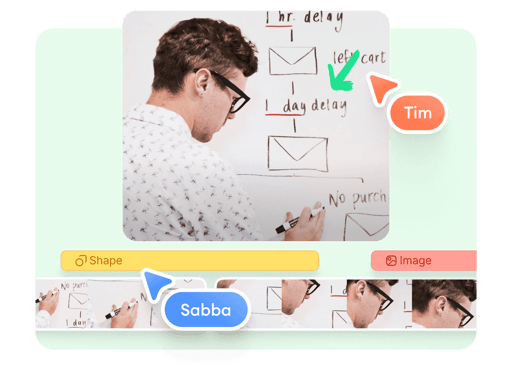 Frequently Asked Questions
What they say about VEED
Veed is a great piece of browser software with the best team I've ever seen. Veed allows for subtitling, editing, effect/text encoding, and many more advanced features that other editors just can't compete with. The free version is wonderful, but the Pro version is beyond perfect. Keep in mind that this a browser editor we're talking about and the level of quality that Veed allows is stunning and a complete game changer at worst.
Chris Y.
I love using VEED as the speech to subtitles transcription is the most accurate I've seen on the market. It has enabled me to edit my videos in just a few minutes and bring my video content to the next level
Laura Haleydt - Brand Marketing Manager, Carlsberg Importers
The Best & Most Easy to Use Simple Video Editing Software! I had tried tons of other online editors on the market and been disappointed. With VEED I haven't experienced any issues with the videos I create on there. It has everything I need in one place such as the progress bar for my 1-minute clips, auto transcriptions for all my video content, and custom fonts for consistency in my visual branding.
Diana B - Social Media Strategist, Self Employed
More than just a video annotator!
Add more to your video than just annotations! VEED is a simple but vast online video editing platform for creating stunning and high-quality videos. Enjoy our selection of elements, including emojis, cartoons, logos, stickers and so much more. Use VEED to spice up your social media videos, reels, explainer videos, vlogs, whatever you wish! Whether you're a content creator, marketer, educator, or hobbyist editor, VEED has something in store for you. Designed by creatives, and for creatives, VEED puts the power in your hands and gives you the creative freedom to produce content to inspire every viewer.
Get Started