Trailer Maker
Upload videos to create simple trailers online. Fun, free and easy-to-use
Get Started Now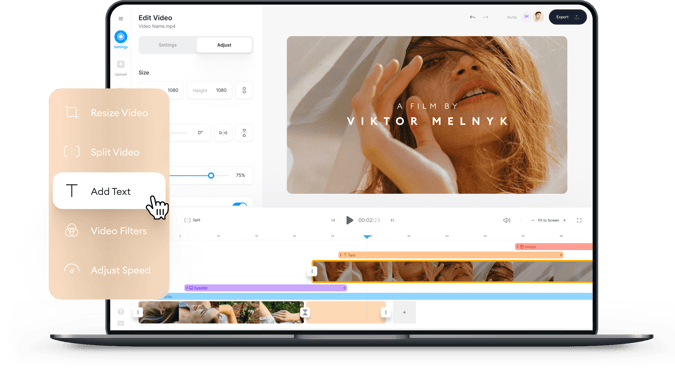 Trailer Maker for Movies & Films
LIGHTS! CAMERA! ACTION! You can now make your own trailer to tell your brand's story, promote your products, or just have fun. With VEED's  easy-to-use trailer maker, you can create titles, use filters, and add atmospheric music, to keep your audience engaged, entertained and hungry for more! VEED is a fully browser-based video editing tool that can be used to make high-quality trailers in only a few clicks of the mouse. Our trailer maker has the best tools like filters, special effects, stickers and even a background noise remover! What's more, you can also edit, cut, split and merge videos to remove any unwanted scenes. VEED's online video editor gives you all the tools you need to create gripping video and book trailers at your fingertips.
Our modern, simple and intuitive interface makes it incredibly easy to use. No Download Needed - VEED is a fully online video editor, and works directly from your browser. Open VEED on any browser, including Safari, Microsoft Edge, Chrome, Mozilla FIrefox, and many more. Say goodbye to clunky software and complicated video editing apps. VEED is here to simplify your journey from recording footage to making high-quality movies. Open VEED's online video editor on any device, be it your iPhone or Android Phone, Macbook, Windows PC, Linux PC, you name it.
Get Inspired
Click on a Template to get started right away. Video creation in just a few clicks.
How to make a trailer: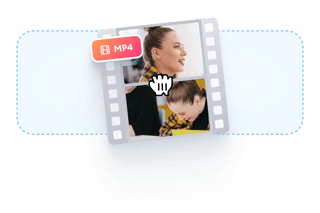 Upload a Video
Upload your video in seconds and get started right away on making your trailer. Just drag & drop, it's super easy
Edit your trailer
You can use the full range of VEED's tools, to add titles, use filters, include a soundtrack, add sound effects, and much, much more! Make your trailer an all-singing, all-dancing intro to your brand, and capture your audience's attention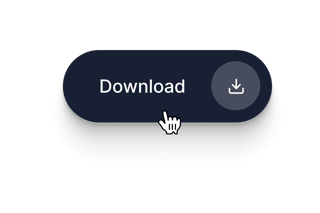 Download & share your trailer
As soon as you're finished, hit 'Download' and your trailer will render in seconds. That's it. Now you've downloaded your shiny-new trailer, you can share it with friends, promote your brand, and provide your audience with something to talk about
'How to Make Movies Online' Tutorial
Widen your audience
More than anything else, a trailer is an effective way of reaching a wider audience. With a short video that captures attention, you can attract more followers and expand your influence. A trailer is a fun, creative way to help people understand your brand and what it's about. Spread your message in a visually exciting way that grabs their attention, and see your engagement break the ceiling! Use VEED to tell the story of your brand in an entertaining and compelling way, with a trailer. You can quickly and easily crop your video trailer for all Social Media platforms, including YouTube, so your trailer won't be missed by anyone!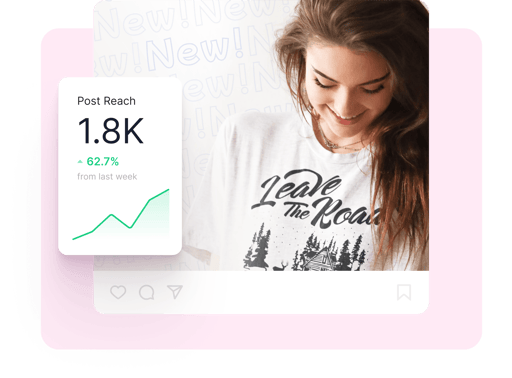 Entertain your audience
With a short movie trailer you can provide your audience with all the information they need, in a format they recognise, while staying true to your brand's style. Trailers get people talking. They can be action-packed, full of drama and intrigue, or downright hilarious! Get people sharing your material by giving them something creative and entertaining to engage with. You can also Make a fun trailer that shows your audience exactly how your products and services can work for them. They can be the hero of this story! It's a win-win for you and your audience. VEED's wide array of tools - transitions, filters, special effects, stickers, emojis, text - will give you everything you need to make a trailer that entertains your audience.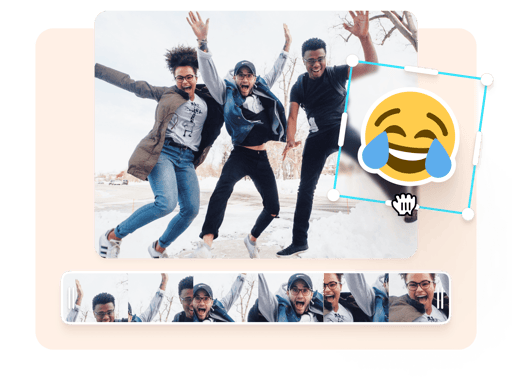 Free & easy to use trailer maker
VEED is designed to help you make amazing trailers with the least effort and stress. You can open it directly from your browser, sparing you from having to download chunky software that takes forever to master. Our modern, simple and clean user interface is incredibly easy to use, you'll get it in a matter of minutes! This includes our mobile site, which means you can create stunning videos on the move! Whether you're a complete beginner at video editing or a seasoned pro, VEED's trailer maker won't fail to impress. What's more, VEED's video editor works with numerous file types - MP4, MOV, AVI, WMV, FLV, and so many more.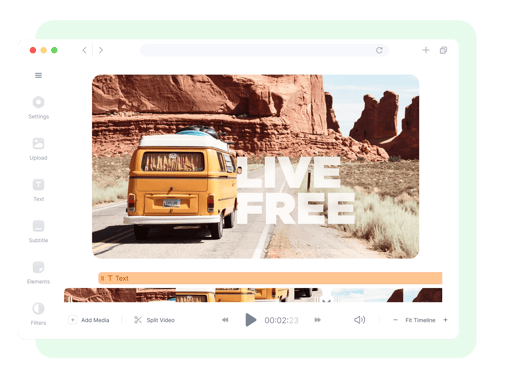 Frequently Asked Questions
What they say about VEED
Veed is a great piece of browser software with the best team I've ever seen. Veed allows for subtitling, editing, effect/text encoding, and many more advanced features that other editors just can't compete with. The free version is wonderful, but the Pro version is beyond perfect. Keep in mind that this a browser editor we're talking about and the level of quality that Veed allows is stunning and a complete game changer at worst.
Chris Y.
I love using VEED as the speech to subtitles transcription is the most accurate I've seen on the market. It has enabled me to edit my videos in just a few minutes and bring my video content to the next level
Laura Haleydt - Brand Marketing Manager, Carlsberg Importers
The Best & Most Easy to Use Simple Video Editing Software! I had tried tons of other online editors on the market and been disappointed. With VEED I haven't experienced any issues with the videos I create on there. It has everything I need in one place such as the progress bar for my 1-minute clips, auto transcriptions for all my video content, and custom fonts for consistency in my visual branding.
Diana B - Social Media Strategist, Self Employed
More than just an online trailer maker
From making your movie to creating promotional video content - you can do it all inside VEED's online video editor. Create podcast videos promoting your movie, edit a TikTok video teaser, add subtitles to an IGTV trailer of your movie, and so much more! Whether it's a wedding compilation, holiday memorabilia or birthday bash, VEED is the best movie maker to make high-quality movies for any special occasion. Start creating videos for free today. No credit card required.
Get Started Now