Opus to MP4
Convert Opus to MP4 and other audio formats to MP4 online, free
Choose Opus File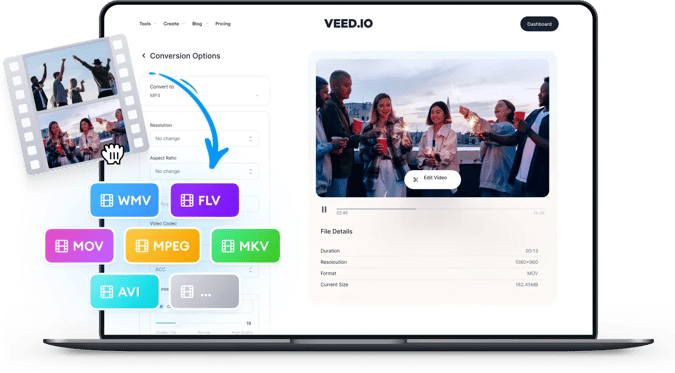 Opus
OPUS files are commonly used for streaming voiceovers and Skype recordings over the internet. They are found in web applications that use interactive voice or voice chat functions. Unfortunately, very few media players recognise the OPUS format. You will need to use external applications like VLC Media Player, because neither Windows or Mac is able to open it. Primarily, the OPUS format is designed to facilitate the streaming of audio over the internet. As a result, it isn't usually found as a "file" stored in your device's folders. Instead, you may find it encoded as its "container format" like Ogg. Since Ogg is its most common container format, they're often nicknamed as 'Ogg Opus' files. This doesn't affect the OPUS compression algorithm or streaming functions.
MP4
MP4 is one of the most compatible video file formats. You can upload MP4 files to YouTube, Instagram, TikTok, Twitter, Facebook, and other social media sites. You can also play MP4 files with Windows Media Player, VLC, QuickTime, iPhone, iPad, Android, and almost all media players.
MP4 files are popular because they can be viewed almost anywhere, and even with high-quality video, the file sizes remain relatively small, making them easy to share. MP4 is short for 'MPEG4', and is a format that normally contains video and audio, but can also be used to store images and subtitles.
How to Convert Opus to MP4:
1

Upload

Upload the Opus file you wish to convert. Just drag & drop it onto the page, or click the blue button to choose from a folder on your device (you can also add files from Dropbox, or even straight from a YouTube URL). The converter will auto-detect the file type.
2

Convert to video

Choose MP4 as your output format, by selecting from the dropdown list of file types (eg. AVI, MP4, GIF). Then just press 'Convert File'. It's that easy!
3

Download (& Edit) your video

Hit the 'Download File' button to save your newly converted file. You can also click the 'Edit' button to add text, auto-subtitles, progress bars and more to your video. It's super-easy, with VEED!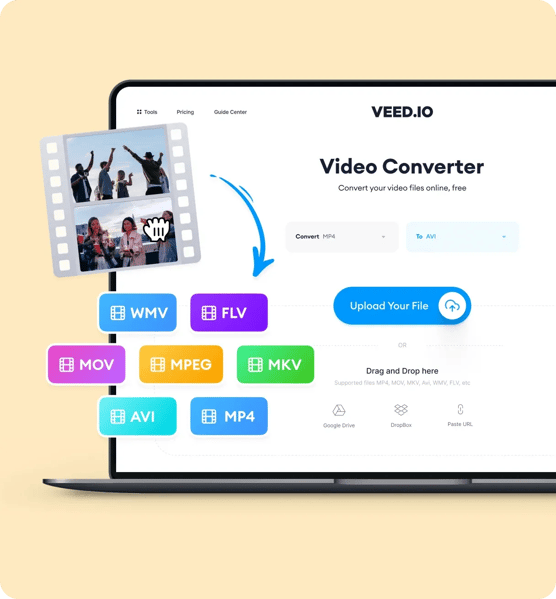 'Convert Opus to MP4' Tutorial
Frequently Asked Questions
More than an Opus to MP4 converter
VEED can do so much more than just convert your Opus files to MP4. It is a comprehensive video editing software. VEED can let you edit, resize and compress your videos with only a few clicks. All of our tools can be accessed without leaving your browser. This means you don't have to download anything! You will have access to a wide range of video editing tools straight from your browser. Try our video editor today and start creating stunning videos like a pro.
Choose Opus File