Music Visualizer
Add stunning music visualizations to your videos. Create audiograms and waveforms for free, online.
Create Music Video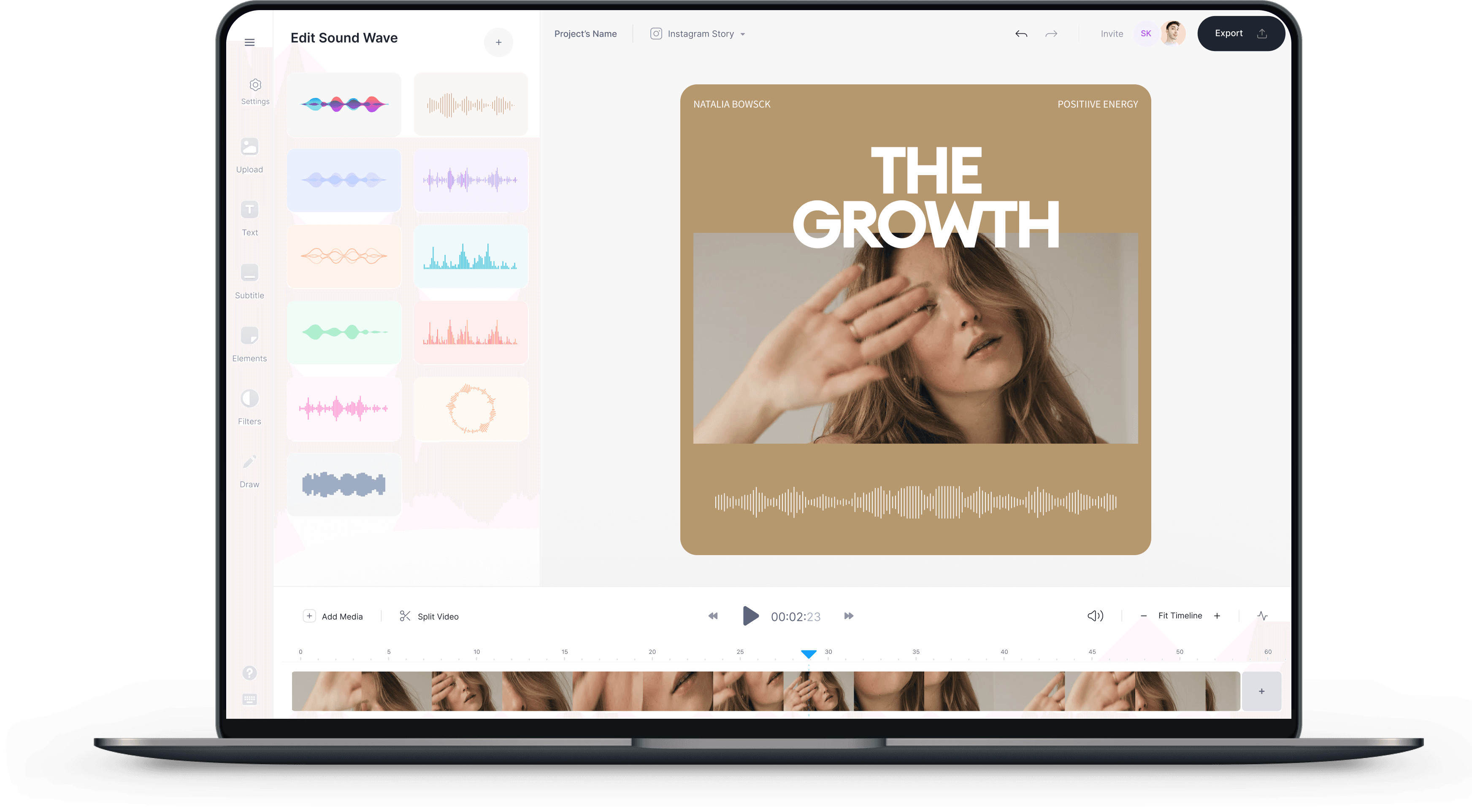 Promote Your Music With Visualizers and Audio Spectrums Online
Do you wish to make the world pulse in harmony with your beats? Promote your upcoming music online with sound visualization teasers. Introduce your new single, music album, or channel with immersive and rhythmic visuals. Use VEED's sound wave generator and visualizer to add customizable sound-responsive visuals to your videos. VEED will recognize either the video's original audio or the audio you uploaded, and animate the sound wave based on the sound frequencies. Choose from various animated audiogram templates. There are plenty of stunning, colorful, and funky animations to choose from! If you don't want to use the original audio, you can upload an audio file. VEED supports all popular audio formats like MP3, WAV, and more. Just click on the plus (+) icon on the bottom-right of the editor or click on Upload from the left menu, and select your audio file. Head over to the Elements section and from there, you can select a waveform under 'Add Sound Waves'. It is incredibly fast and easy! You can even create an amazing video for your music with fun elements - add subtitles, images and much more. Best of all, it's all online and does not need a software download!
How to Add a Music Visualizer: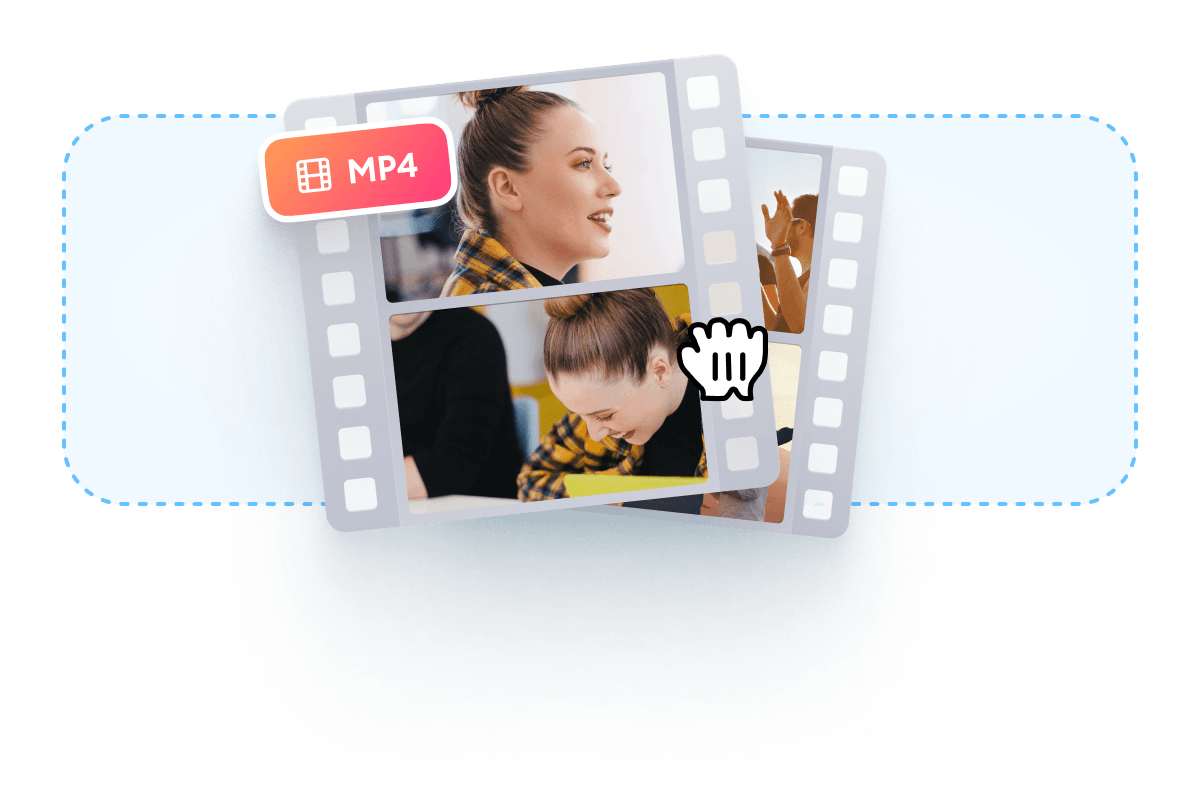 Upload a Video or Create One Using Our Video Templates
Choose a video from your library and upload it to VEED. Just click on 'Choose Video' to get started. You can even start creating one from scratch with video templates available on VEED. Once you choose the template, simply add the audio file.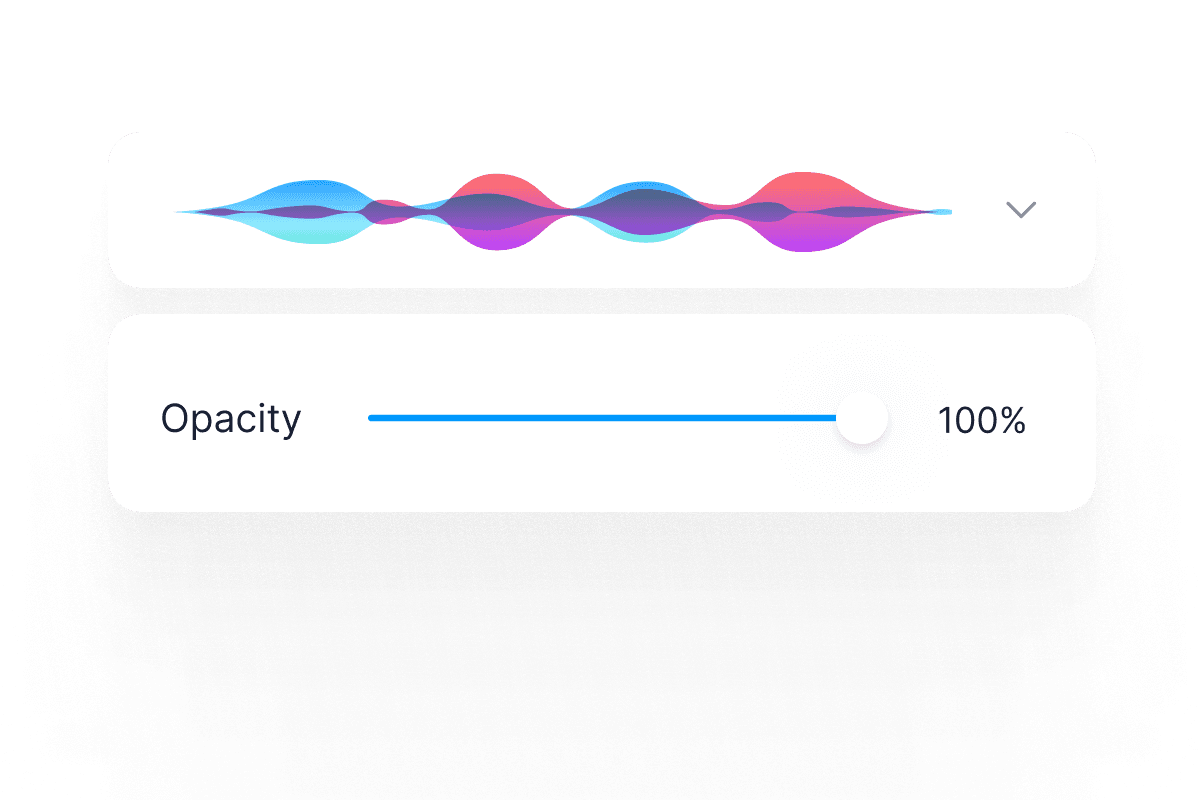 Add a Sound Wave You Like
Click on 'Elements' on the left menu. Select from music visualizer templates under 'Add Sound Wave'. You can customize the animation if you wish. The sound wave will automatically animate along the music or audio.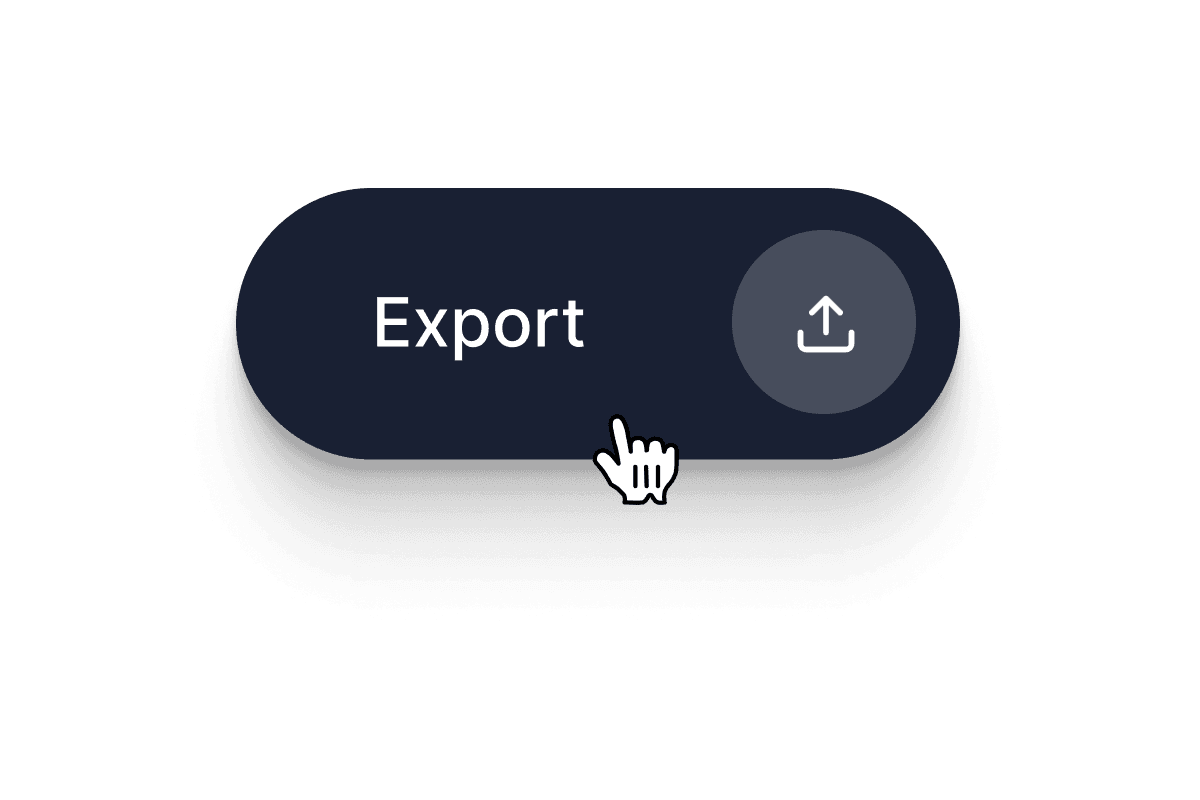 Add Subtitles and Animations, then Export
You can even add animations, images, video snippets, subtitles and GIFs. Finally, click on 'Export' when you're happy with your work. Your video will be saved to your device. Now, you can share the video on any social media platform.
'Online Music Visualizer' Tutorial
Create Mesmerizing Videos with Sound-Responsive Audio Visualizer
VEED's online music visualization tool lets you add audio visualizers and frequency spectrums to your videos. It's a great tool for creating stunning music videos that you can share on social media. Watch the soundwave become animated in real-time while your audio plays. It is super easy to do! You don't need any experience in animation or video editing. Just select a visual effect from the templates and place it anywhere on the video frame! VEED will animate the visualizer based on the audio's frequency.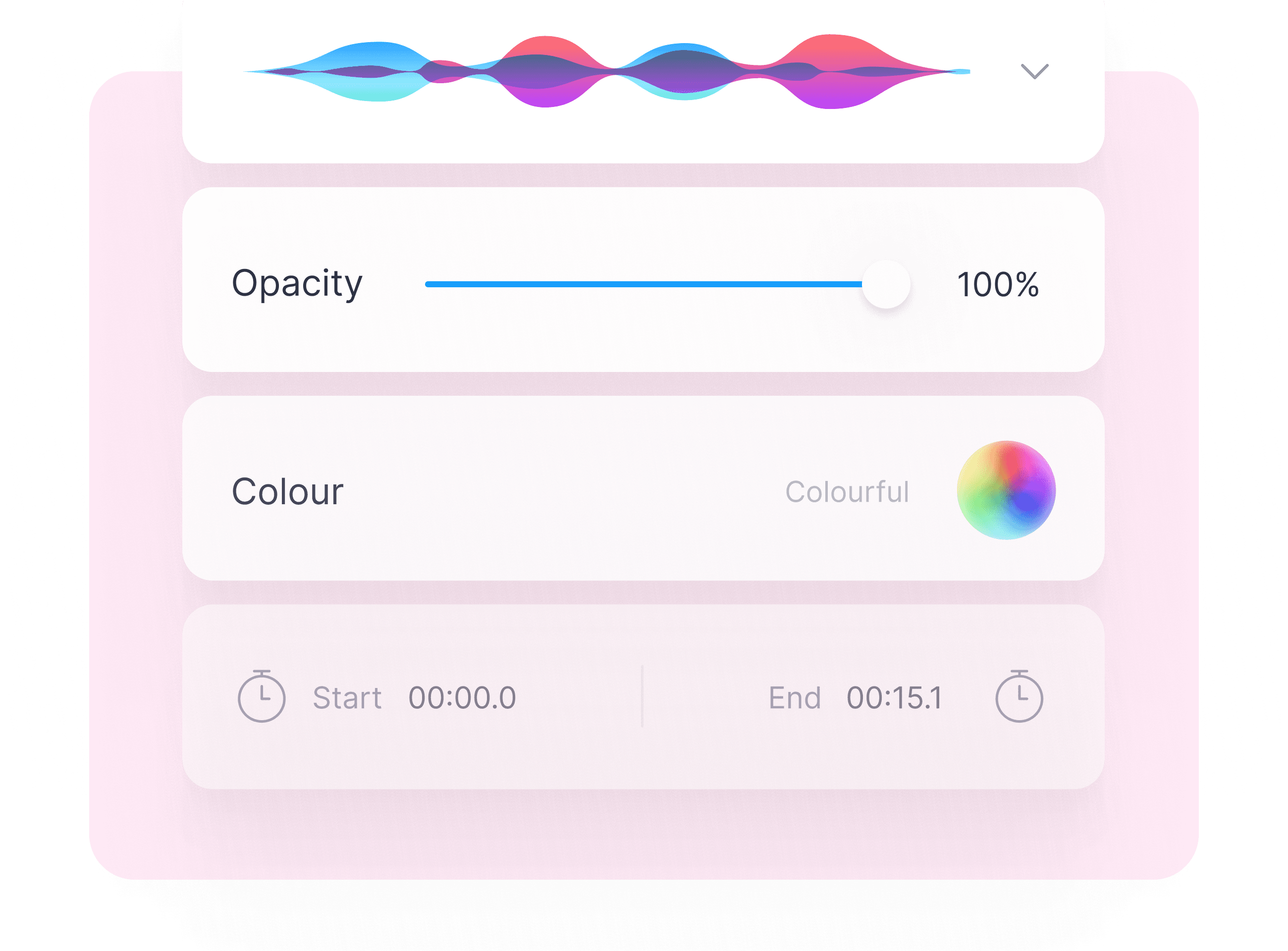 Sound Wave Customization Tool For DJs, Bands, Musicians & Producers
You can do so many cool customizations to your sound waves in just a few clicks. First, select your desired music visualizer style from the options. VEED features plenty of audio spectrum styles. You can select a circle visualizer, one with lines, waves, beams, and more. To make it even more fun, VEED allows you to edit the appearance of the visualizer that you choose. Change its color, opacity, and duration. You can position the sound wave in any part of the video frame. Place it in the corners, the middle; place it horizontally or vertically. It is all up to you! To move the visualizer, simply select it and drag and drop it anywhere on the frame. It is that easy!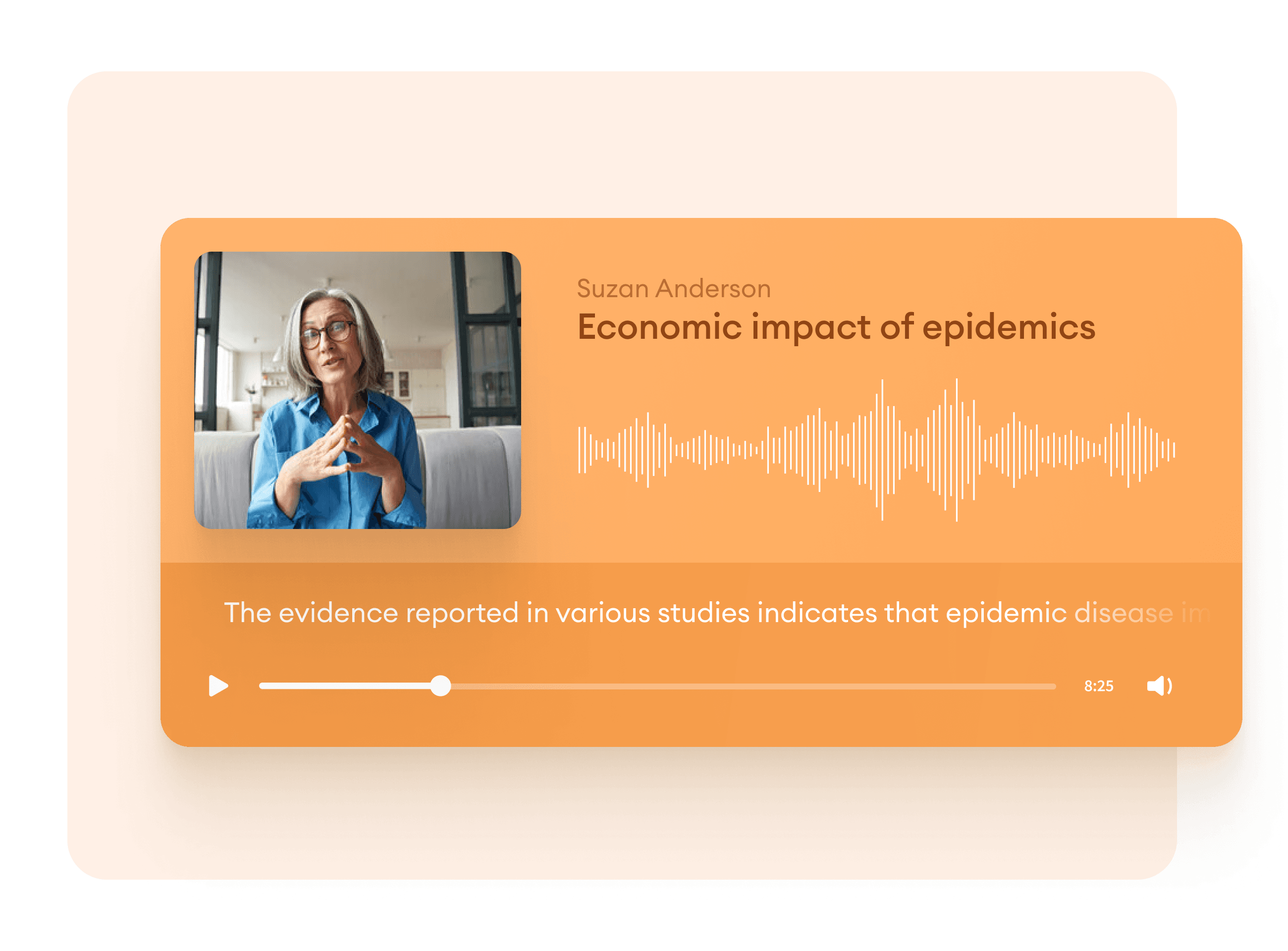 Free Online Video Editor to Create Music Videos That Stand Out!
Apart from adding audiograms, waveforms, and sound waves to your videos, there are so many things you can do using VEED's free video editing tools. You can add images to your videos and place them wherever you want on the frame. Rotate them, crop them, resize videos, and more; the same way you would do to the video itself. You can crop your video to fit a square frame, perfect for Instagram. Or change its size to fit Facebook Stories, Instagram Stories, TikTok, Twitter, and other social media sites. You can add text and captions to your videos to make them more eye-catching. Plus, so many other elements like emojis, drawings, shapes, and a lot more!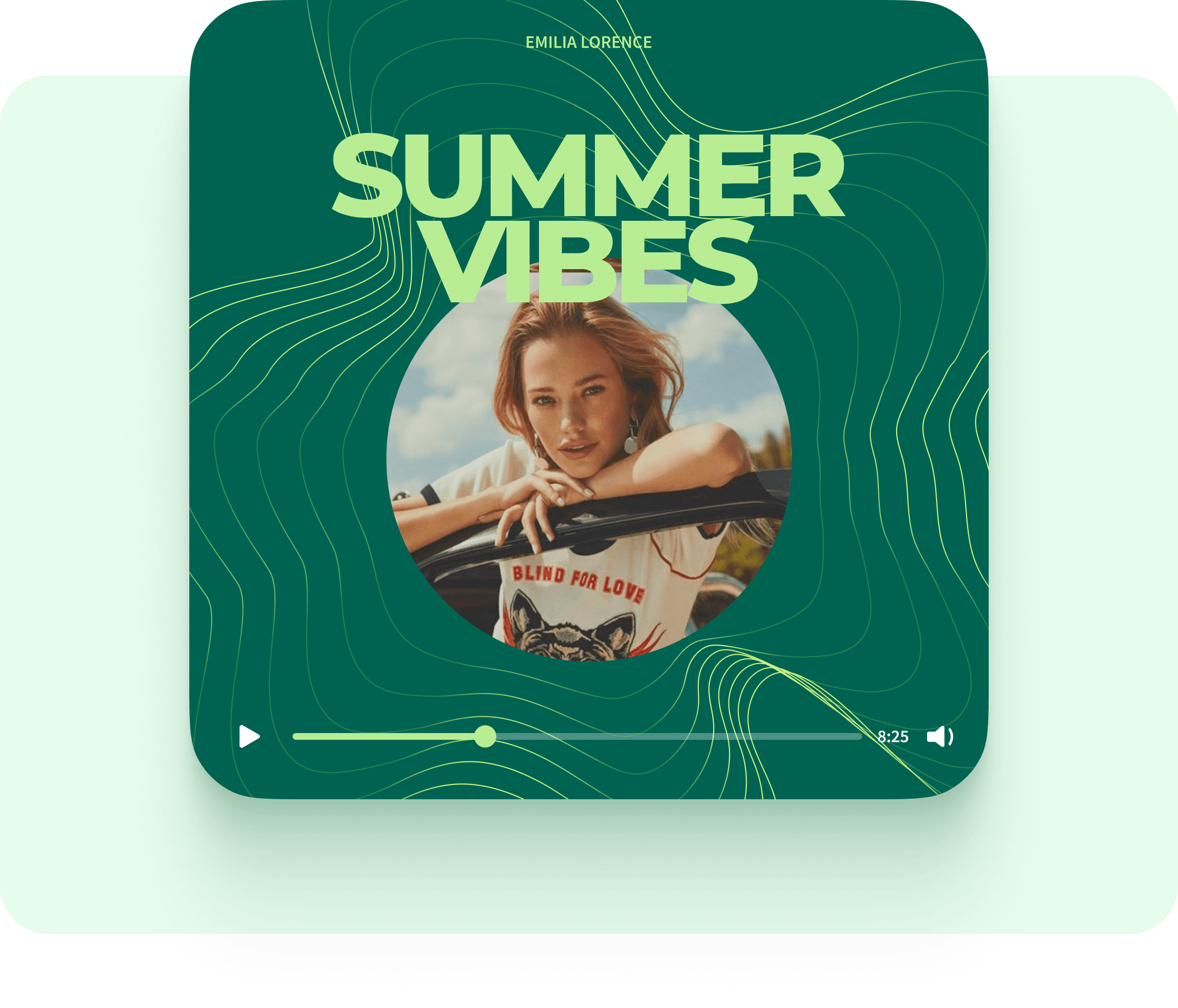 Frequently Asked Questions
What they say about VEED
Veed is a great piece of browser software with the best team I've ever seen. Veed allows for subtitling, editing, effect/text encoding, and many more advanced features that other editors just can't compete with. The free version is wonderful, but the Pro version is beyond perfect. Keep in mind that this a browser editor we're talking about and the level of quality that Veed allows is stunning and a complete game changer at worst.
Chris Y.
I love using VEED as the speech to subtitles transcription is the most accurate I've seen on the market. It has enabled me to edit my videos in just a few minutes and bring my video content to the next level
Laura Haleydt - Brand Marketing Manager, Carlsberg Importers
The Best & Most Easy to Use Simple Video Editing Software! I had tried tons of other online editors on the market and been disappointed. With VEED I haven't experienced any issues with the videos I create on there. It has everything I need in one place such as the progress bar for my 1-minute clips, auto transcriptions for all my video content, and custom fonts for consistency in my visual branding.
Diana B - Social Media Strategist, Self Employed
More Than a Music Visualization Tool
VEED is a powerful online video editing software that is designed to be extremely user-friendly. With VEED, you can edit your videos like a pro, even without any experience in video editing. Create stunning, eye-catching videos by easily adding music visualizers. Add photos, text, and captions to your videos to make them look more interesting. Do all these and more, straight from your browser.
Create Music Video