Teleprompter
Quick and easy way to record professional videos and share them instantly.
40.000+ recordings created last week
Share, without downloading
1080p High-res recordings
Online Teleprompter App
Read your own scrolling teleprompter text while recording video using your webcam or camera at the same time! Our software allows you to paste your script into the teleprompter app so that the words will scroll as you read. No need for beamsplitter mirrors or expensive hardware, VEED's teleprompter works right in your web browser. Just click the button to get started. Nothing to download, nothing to install, just a free online teleprompter that's super easy to use.
Copy paste or type up your script and start recording! Watch the words automatically scroll across your screen as you record awesome speaker videos. Our software works just like the glass lens teleprompters you see on tv. But you can use it on your laptop, tablet, or cell phone. Whether running windows, mac, iPhone or android - our easy-to-use autocue software will allow you to write, record, practice and perfect your speeches!
How to use our free Teleprompter: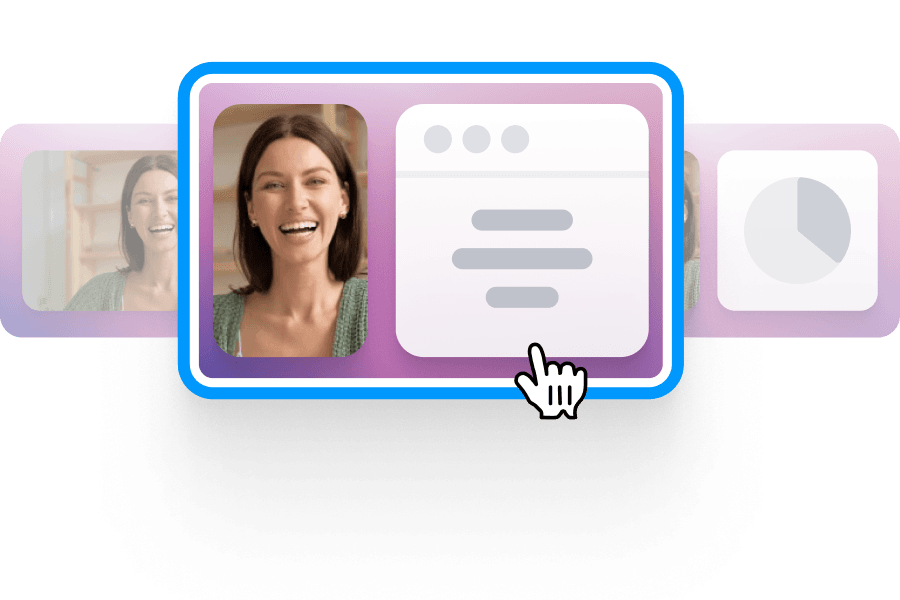 Choose Layout
Pick whether you record your webcam (with audio) or audio only.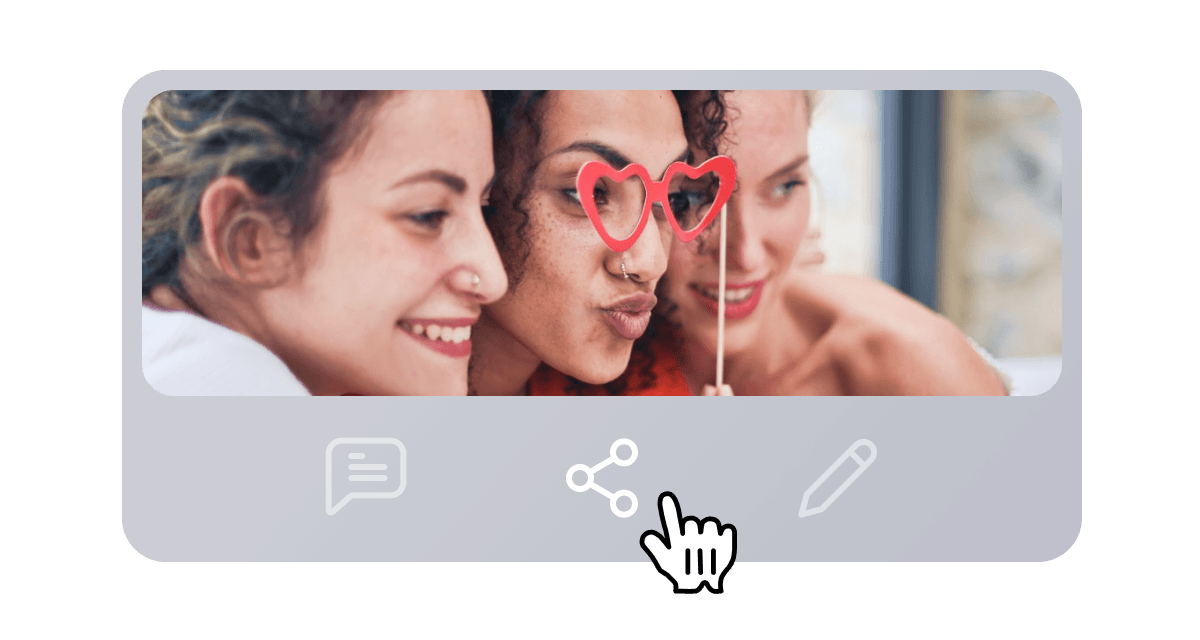 Type/Paste your Text
Click 'Teleprompter' in the bottom right corner, and copy-paste or type up the text for your recording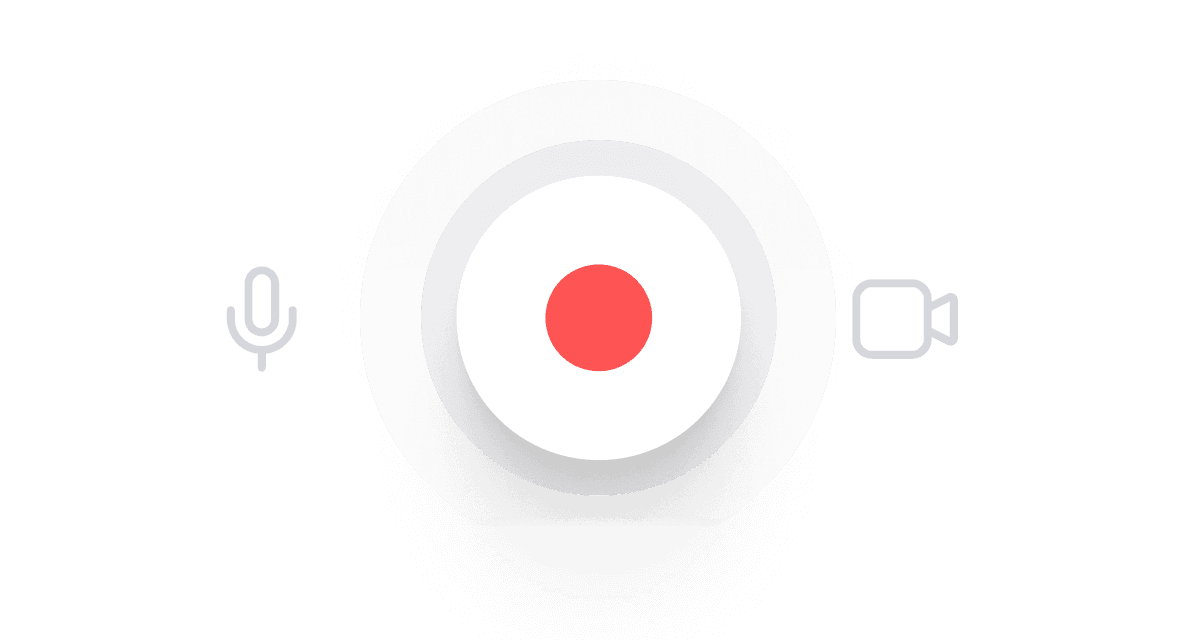 Press the red button!
Hit that red 'Record' button and watch the text auto-scroll as your voice (and webcam if you selected that option) is recorded. Change the speed of the scrolling text, change the size, and get recording!
'Record Your Webcam & Screen' Tutorial
Adjust the Speed
You can adjust the speed of the scrolling text to perfectly match your speech. Simply press '+' and '-' buttons to make the text scroll faster or slower. Read from the teleprompter as if you were in front of the tv cameras and with a live tv audience! VEED's teleprompter is a great way to practice, or even to record professional teleprompter speeches.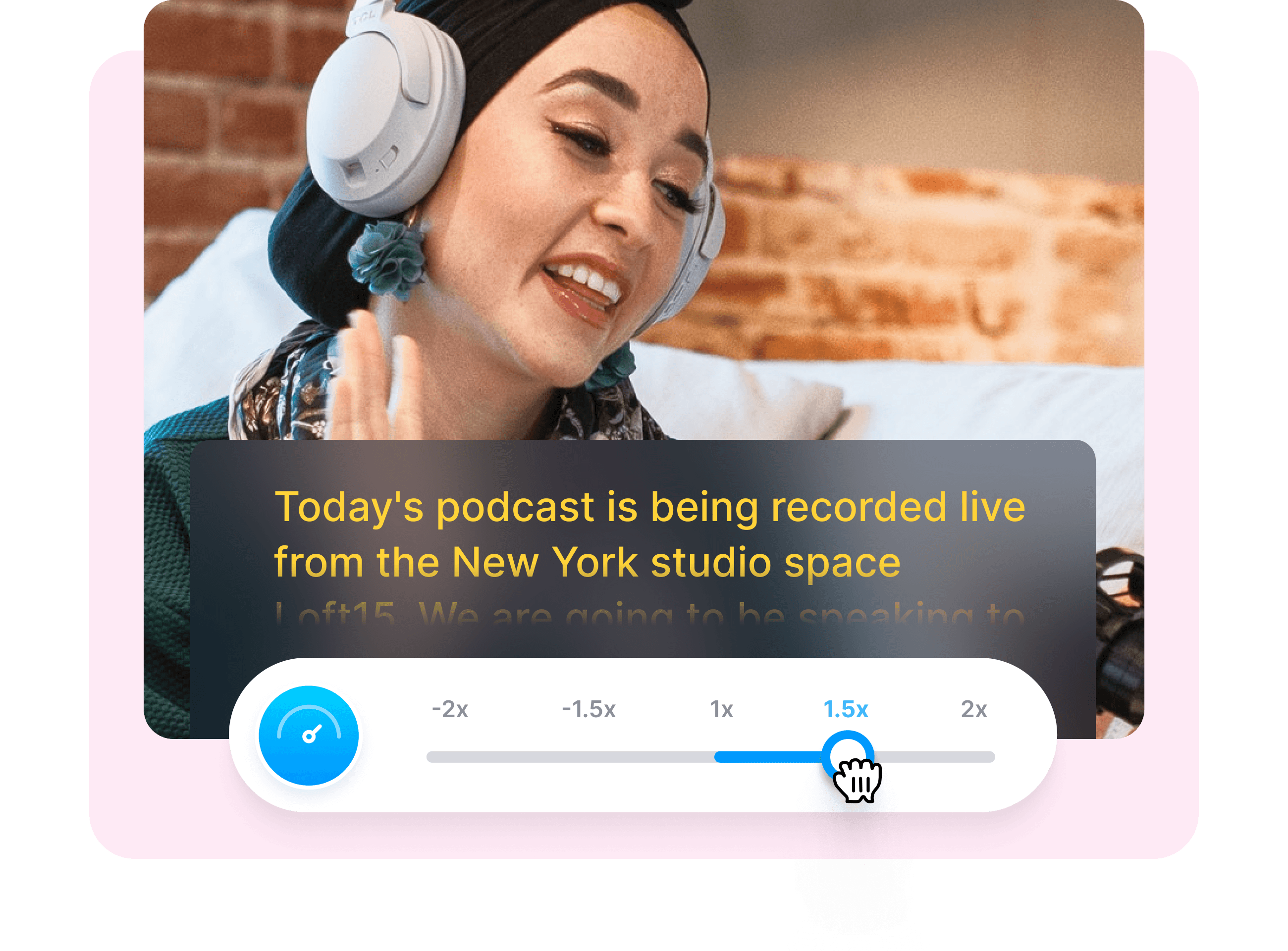 Font Size
You can choose the font size that is easiest for you to read. Increase the size of your text if sitting further away from the camera. You can pre-prepare your autoscrolling 'cue cards' - simply copy and paste plain text into our teleprompter app and start recording. You can record video (or audio only) speeches while maintaining direct eye contact with the camera!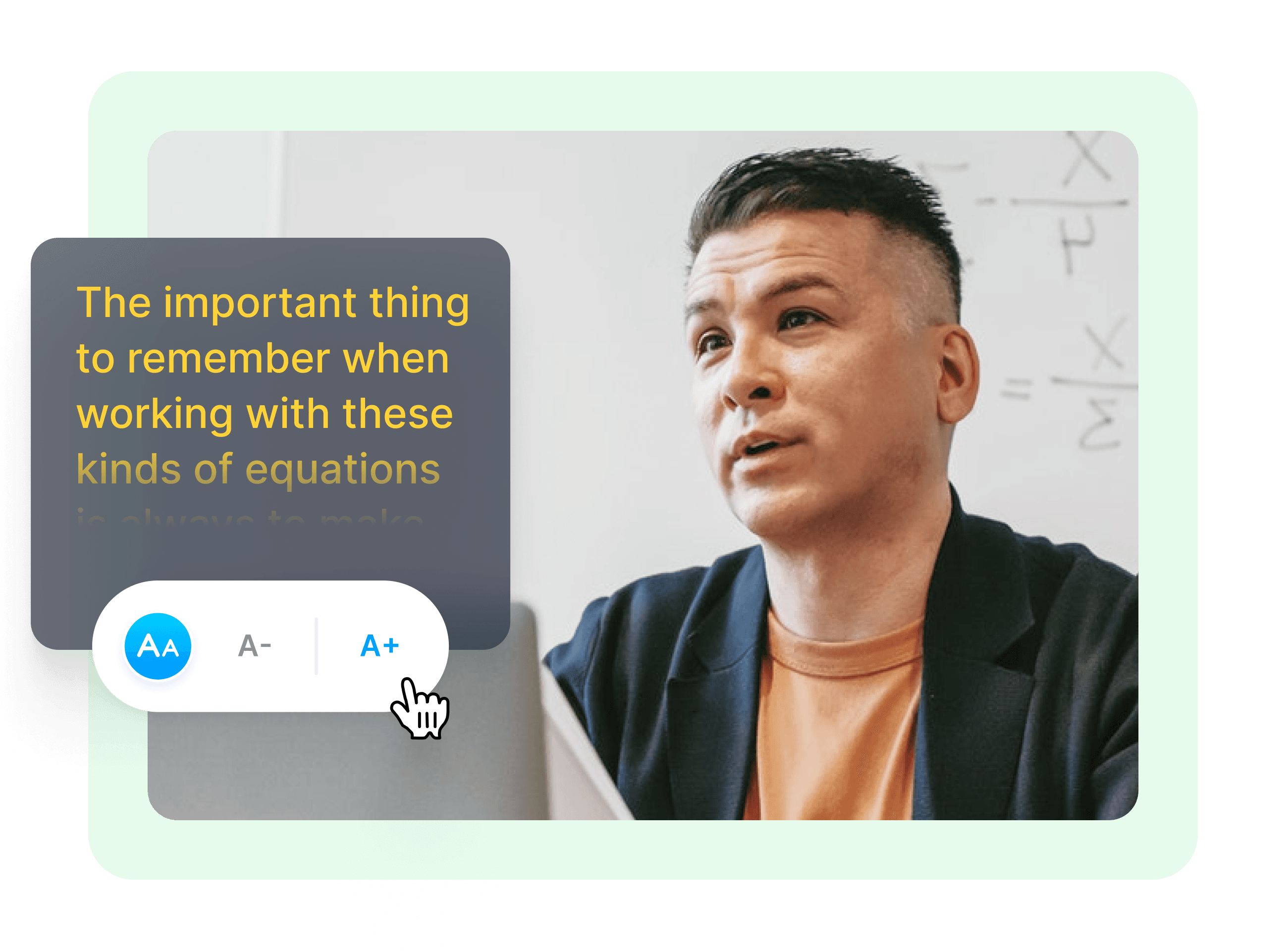 Add Subtitles, Edit your Video, and more!
Our teleprompter is super simple to use, it has an intuitive, modern design that will allow you to record your teleprompter videos in a matter of minutes. Simply paste in your text, hit record, and when you're finished you can click 'Edit' to add subtitles to your video, cut/trim, crop, add titles to your video and more! Even better, we have a new Webcam Test tool Check it out!
Frequently Asked Questions
What they say about VEED
Veed is a great piece of browser software with the best team I've ever seen. Veed allows for subtitling, editing, effect/text encoding, and many more advanced features that other editors just can't compete with. The free version is wonderful, but the Pro version is beyond perfect. Keep in mind that this a browser editor we're talking about and the level of quality that Veed allows is stunning and a complete game changer at worst.
Chris Y.
I love using VEED as the speech to subtitles transcription is the most accurate I've seen on the market. It has enabled me to edit my videos in just a few minutes and bring my video content to the next level
Laura Haleydt - Brand Marketing Manager, Carlsberg Importers
The Best & Most Easy to Use Simple Video Editing Software! I had tried tons of other online editors on the market and been disappointed. With VEED I haven't experienced any issues with the videos I create on there. It has everything I need in one place such as the progress bar for my 1-minute clips, auto transcriptions for all my video content, and custom fonts for consistency in my visual branding.
Diana B - Social Media Strategist, Self Employed
More than online autocue
VEED isn't just an online teleprompter. It's also a screen recorder, webcam recorder, audio recorder and video editor. Create amazing teleprompter videos and make edits with VEED's range of online tools. You can add subtitles, text, images, progress bars, crop your videos, cut/trim, and more. Try VEED now to experience the power of online video editing for free
Launch FREE Teleprompter