Speech Recognition
Save time transforming speech into text with AI-powered speech recognition.
Transcribe Video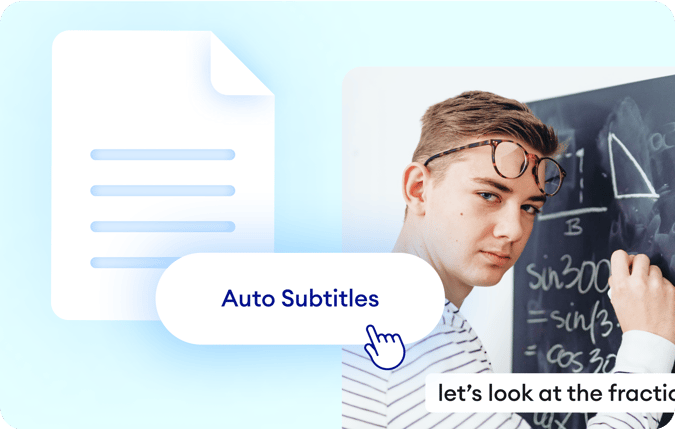 Boost productivity and improve accuracy with AI speech recognition
Effortlessly convert spoken words into accurate and reliable text with automatic speech recognition software. Say goodbye to time-consuming manual transcriptions. Embrace the efficiency and precision of VEED's AI-powered solution. Focus on the content itself, without the hassle of transcribing word by word. Create content faster with VEED's AI video editing tools.
With a high level of accuracy, you can trust that every word will be captured. According to recent studies, AI-powered speech recognition systems can achieve an accuracy rate of over 95%, surpassing human transcription in many cases.
How to transcribe videos with the help of speech recognition:
Upload your audio or video file
Select your audio or video file from your folders. You can also drag and drop your file into the box.
Auto transcribe
Click on 'Subtitles' from the left menu and select 'Auto Subtitles'. Select a language and click 'Start'. Make changes to the transcription, if needed. Download the text file
While on the Subtitles page, click on 'Options' then hit the download icon. You're done! Make sure to select the format that you prefer.
Watch this to learn more about our AI speech recognition software:
High productivity with automated transcriptions
Streamline your workflow and save countless hours by automating the transcription process. VEED's AI Speech Recognition software accurately converts speech into text, allowing you to focus on creating and editing content rather than transcribing. Increase your productivity and free up valuable time for other tasks.
Accurate & reliable transcriptions with AI
Trust in the accuracy and reliability of our AI-powered Speech Recognition. Our advanced algorithms ensure precise transcription of your audio recordings or videos. According to industry reports, AI-based speech recognition systems can achieve word error rates as low as 4%, rivaling human performance.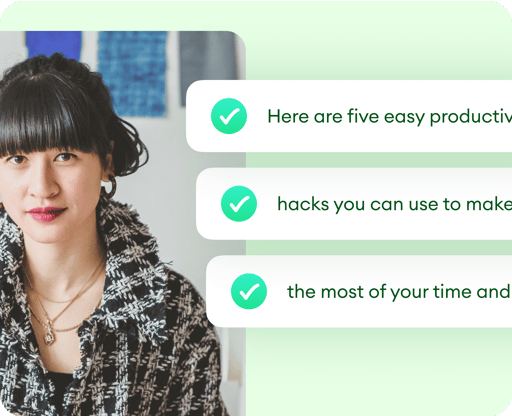 Versatile applications for content creators
Whether you're a journalist, podcaster, researcher, or content creator, VEED's AI Speech Recognition caters to a wide range of industries and applications. Transcribe interviews, lectures, webinars, and videos with ease. Use the transcriptions for captions, subtitles, content analysis, or documentation. The possibilities are endless.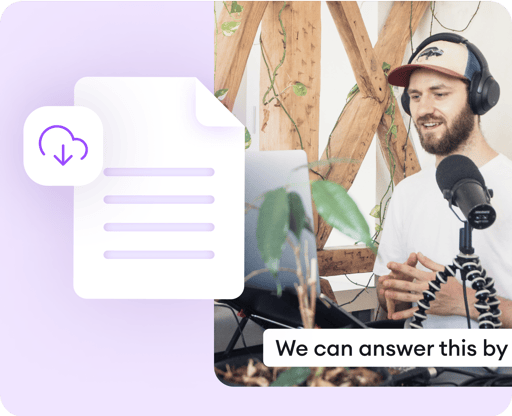 Frequently Asked Questions
What they say about VEED
Veed is a great piece of browser software with the best team I've ever seen. Veed allows for subtitling, editing, effect/text encoding, and many more advanced features that other editors just can't compete with. The free version is wonderful, but the Pro version is beyond perfect. Keep in mind that this a browser editor we're talking about and the level of quality that Veed allows is stunning and a complete game changer at worst.
Chris Y.
I love using VEED as the speech to subtitles transcription is the most accurate I've seen on the market. It has enabled me to edit my videos in just a few minutes and bring my video content to the next level
Laura Haleydt - Brand Marketing Manager, Carlsberg Importers
The Best & Most Easy to Use Simple Video Editing Software! I had tried tons of other online editors on the market and been disappointed. With VEED I haven't experienced any issues with the videos I create on there. It has everything I need in one place such as the progress bar for my 1-minute clips, auto transcriptions for all my video content, and custom fonts for consistency in my visual branding.
Diana B - Social Media Strategist, Self Employed
AI tools to make video editing easier!
VEED's magic doesn't just stop at AI speech recognition and transcription. It's a professional, all-in-one video editing suite that features all the tools you need to create amazing-looking videos—always in pro quality! Share stories only you can tell through videos that go beyond what's expected.
Add images, music and much more. All online; no software to download. Try it now, and start creating content that pushes your creative boundaries!
Transcribe Video