Windows movie marker was discontinued by Microsoft and removed from the store in 2017. It was a sad day for everyone... Can you believe that is 2019 and Microsoft does not have a basic video editing product!!?!?!
Well, actually they kinda do! Windows 10 now have bundled some of the basic previous movie makers featured into Microsoft Photos and also have a featured called Story Remix that automatically edits your videos. But many users don't like the video features in Microsoft Photos app long for the days of the return of windows movie maker. So in the post, we are going to look at how you can edit videos on Windows 10.
A quick note before we look at the options. It is important to remember that video editing has changed a lot in the last 5 years and the needs of content creators have changed a lot too. When picking a video editing software, make sure it is in line with your desired outcomes. There is no point using a simple editor if you plan on editing and creating a feature film.
1. VEED - Simple online video editing (Free)
If you just need to do simple video editing and don't want to download any software then VEED is the perfect option for you. There are a bunch of great features such as Trim, Crop, Add Text, Add Subtitles, Add stickers and much more. As VEED is a web application you can use it from any browser and the videos render super fast in the cloud.
2. Filmora by Wondershare - Desktop Video editor (£50)
Filmora is a great entry lever video editor and costs just £50 as a one-off purchase. It is backed with loads of great features and they have a bunch of great tutorials on their website.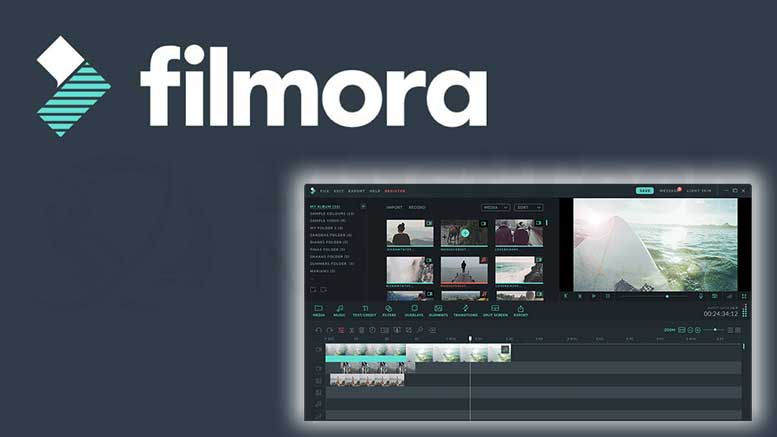 3. Openshot - Open source video editor (Free)
Openshot is a free video editor! YES FREE. The project is open source meaning it is built by a group of developers as a passion project. Due to this, development on open shots can be slow and you might miss out of features and more advanced features the other paid product offer.
Summary.
Each of the options video editing platforms we featured is perfect for editing video on your Windows 10 machine. But before you start make sure the editors are compatible with your desired video file formats. For example, videos recorded on a iPhone dont always play well with windows laptops.